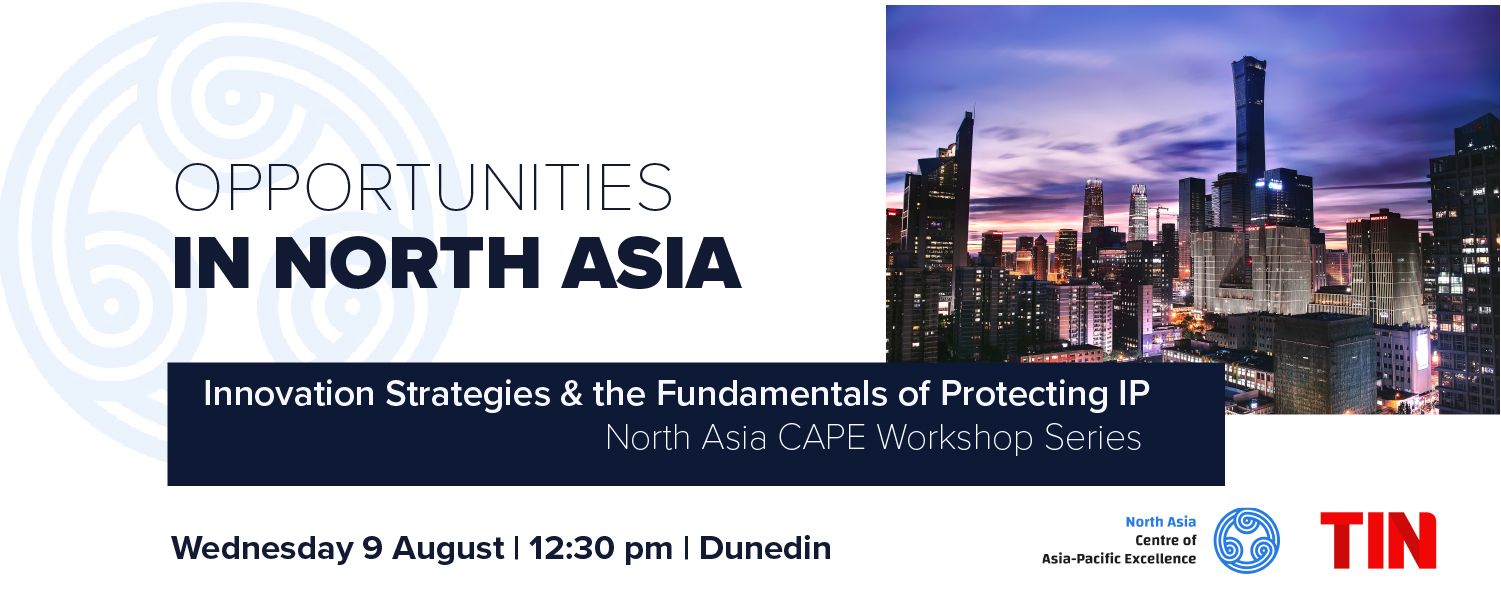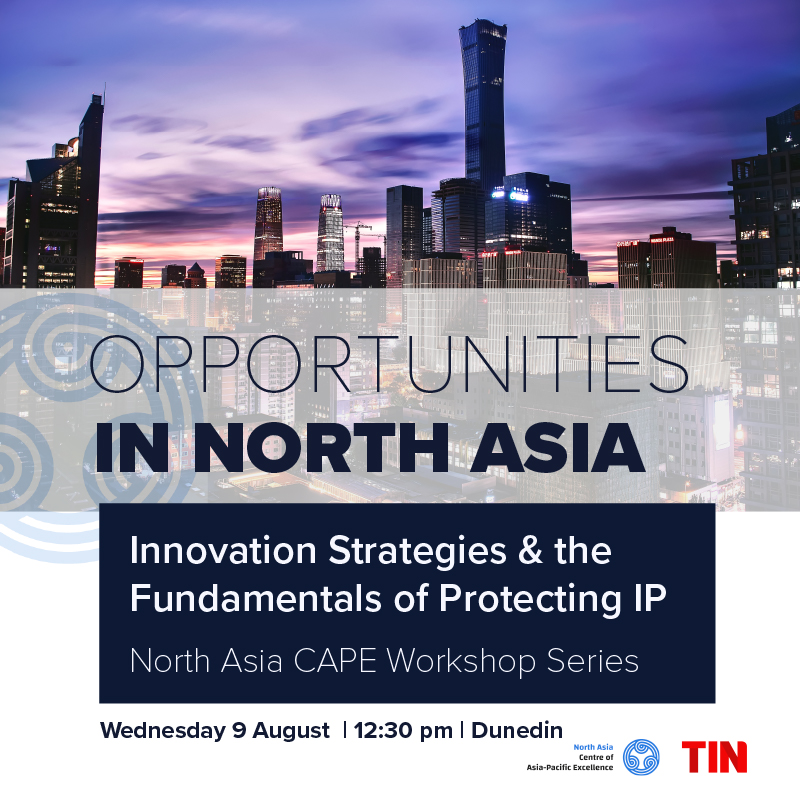 Opportunities in North Asia Workshop - Dunedin
The North Asian (China, Japan, and South Korea) tech innovation market is fast moving and diverse; the scale of which presents many challenges to kiwi companies perusing opportunities in it. As with in any market, technology innovation is risky, time consuming and costly. It requires businesses to find a balance between what they know, and what they can learn, and how they can protect what they have learned in the most cost-effective way possible.
TIN is excited to present the 'Opportunities in North Asia' workshop series once again, facilitated by the North Asia Centre of Asia-Pacific Excellence. Join us in Wellington, Dunedin, Christchurch, and Hamilton for an interactive and informative workshop educating you on the North Asian innovation market.
What to expect?
These half-day courses provide insight into the North Asian market across two modules:
Innovation race in North Asia: The module will focus on strategies we can use to compete against local innovators. Unlike their kiwi counterparts, Asian Technology firms take a fast follower approach rather than becoming an innovation leader. The session will focus on how to compete in such an environment.
- Hear how technology companies innovate.
- Gain insights on how to leverage ecosystems.
- The art of prudent innovation: learning from Asian competitors.
Protecting Innovation in North Asia: The protection of your Intellectual Property (IP) comes with challenges no matter the market. The North Asian market presents its own unique challenges to kiwi innovators, as the regulatory framework differs from what we are used to here in Aotearoa.
- Gain insights into what issues your company might face around IP.
- Hear about tools that can use to better protect our IP.
What's the cost?
$99 per person (Refreshments and canapés provided)
Who are the North Asia Centre of Asia-Pacific Excellence (North Asia CAPE)?
Established in 2017 alongside its counterparts for Southeast Asia and Latin America, the North Asia CAPE exists to enhance Aotearoa's engagement with these three key export markets. Funded through the Tertiary Education Commission and supported by four New Zealand universities: University of Auckland, Te Herenga Waka – Victoria University of Wellington, Otago University, and University of Waikato. Working together, the CAPEs harness evidence-based research, stakeholder experience, academic expertise, and industry acumen to deliver practical education and knowledge, resources, and support to New Zealanders.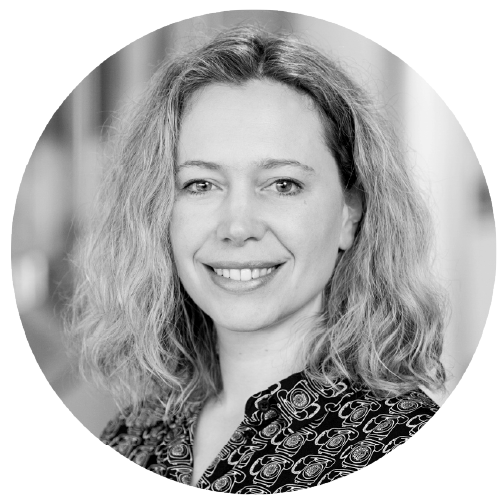 Senior Lecturer - Management and International Business
University of Auckland Business School
Dr Antje Fiedler is a Senior Lecturer specializing in entrepreneurship and International Business. She is also the Associate Director of the New Zealand Asia Institute (NZAI). Her current teaching in the MBA and other postgraduate programs, including Executive Education. Antje has received two Excellence Awards for her Teaching at the University of Auckland Business School. Antje has undertaken extensive research on the internationalisation of businesses with a particular focus on emerging Asia. She is passionate to conduct research that is relevant for practice. Her research has been informed courses at the Business School (University of Auckland) and practitioner workshops around NZ.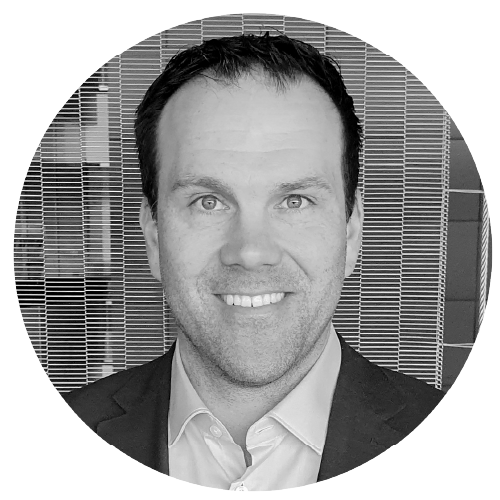 Senior Lecturer - Management and International Business
University of Auckland Business School
Ben Fath is Senior Lecturer in Management and International Business in the Faculty of Business and Economics. His research has included the growth, internationalisation and innovation in New Zealand SMEs. He has been involved in a series of large-scale survey and interview studies that investigated management challenges in SMEs operating from small economies. His recent research has been on how the economic re-emergence of Asia influences New Zealand SMEs. This has informed a number of courses at the Business school on research methods, entrepreneurship and competing in Asia; as well as practitioner workshops across the country.
Please send me more information regarding the North Asia Cape Workshop – Dunedin once it becomes available.
The Opportunities in North Asia Workshop - Dunedin is sponsored by: