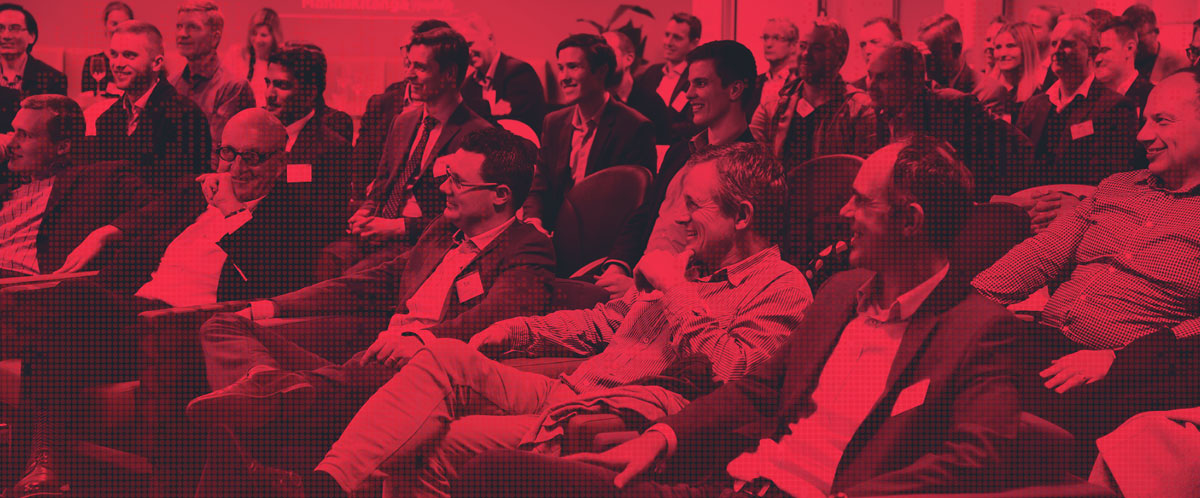 Our recent Lure of the US event was one of our most successful yet. The US market is increasingly important to the success of the New Zealand technology sector and we're all keen to learn from the experiences — both good and bad — of those companies who've made the break to the US.
"In our case we moved there before we had even funding secured to grow the business. Some people say it's reckless but for us we just didn't believe that we would succeed from New Zealand."Chris Heaslip, Pushpay
US Consul General Melanie Higgins, a strong advocate for commercial connections between the two countries, reminded the audience of the depth and longevity of the NZ-US trade relationship and our shared stake in economic prosperity. The largest growth in goods and services trade between the two countries comes from the high tech sector, and with 320 million consumers in the US, there's a lot of untapped potential.
Panelists Chris Heaslip of Pushpay, Gavin Lennox of Invenco, Paul Shearer of F&P Healthcare, Jo Mills of Fuel50 and Mike Carden, founder of Sonar6 and an NZTE Beachhead Advisor, all shared the view that a physical presence in the US market was key to their growth — and made them more attractive to potential investors. Chris Heaslip said, "In our case we moved there before we had even funding secured to grow the business. Some people say it's reckless but for us we just didn't believe that we would succeed from New Zealand."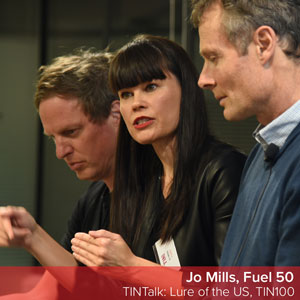 In addition, having key US-based executive team members and an on-the-ground sales force is key: "They live and breathe and work in different parts of the United States. But they understand the market, they have huge networks and market domain expertise," related Gavin Lennox.
The panel also stressed the importance of having a good product, and maintaining focus, passion and perseverance, especially in the enterprise market which is prone to long sales cycles and often arduous procurement and due diligence processes.
What would the NZ tech companies do differently during US expansion if they could do it all again?
The panel was unanimous in advocating hiring and retaining the right people: "… the reality is that the opportunity costs for getting the wrong people is huge," asserted Paul Shearer.
But more than that, it's also about pushing the boundaries of our "she'll be right," laissez-faire NZ culture: Get laser focused on specific opportunities and don't be afraid to be aggressive. That includes not leaving any money on the table. "Our main learning has been to value the software and the service that we provide and price it accordingly and not be afraid to ask for additional revenue when it's deserved," said Jo Mills.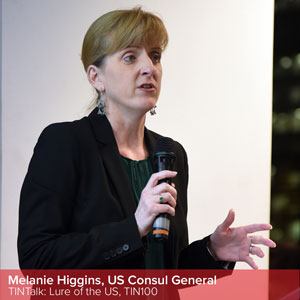 The panelists praised NZTE for its doggedness in helping set up and establish contacts for companies making in-roads into the US. However, Mike Carden pointed out that it was also important for companies not to be afraid to feel their own way, to "go into the market and find the town square of your ecosystem in the US."
What does success in the US market look like for our panelist's New Zealand based tech companies?
Continued growth and market share, developing the potential of the team and returning good value for shareholders were all key factors for the panelists, but Mike Carden thought we could go one better than that: "We actually have to get to the next phase which is saying how do we build New Zealand employers of choice that will run for decades?" He felt that New Zealand businesses and angel investors need to take an enduring approach to building tech companies rather than having the goal of achieving liquidity by exiting the business within just a few years. "We want to build proper iconic tech businesses and the thing about those is they don't even really have exits. There'll be a series of liquidity events through them but they actually just prevail."
Chris Heaslip saw success as achieving a long-term sustainable tech ecosystem in New Zealand… with "lots of exports that drive our economy to do even better." To achieve this goal, Heaslip agrees that having big, successful, enduring technology companies with a strong presence in the US is something we should aim for, but that some exits are also okay. "As a company we want to have a significant impact on the technology ecosystem and that could be through an exit…. Rod Drury sold AfterMail and a couple of other companies and then went on to found Xero; took what he learned and put that to use in Xero… So some exits are okay from that point of view, and in the [Silicon] Valley, the Bay Area, this contributes a tremendous amount [to the] ecosystem where people help each other. Not because they want something from it, it's just the way it is. If we all help each other as companies we're all going to do better, and the economy's going to do better and that's how everyone gets ahead. But as kiwis we sell ourselves short, which is the flipside of what Mike's saying, and we sell out too early for too few dollars too soon. But if people get offered a lot of money on the way, they're going to take it –right? And that's okay too – it's their private money- but if they want to invest back into the technology community through their knowledge, their knowhow or helping fund the next generation of companies that's a great outcome.
…So as a country we've got a long way to go but if we set really big, bold ambitious goals and ignore all the people who tell us not to go to the States I think we as a country can be very successful."

See the Photos
---