TIN Member Spotlight: Pushpay
31 May 2021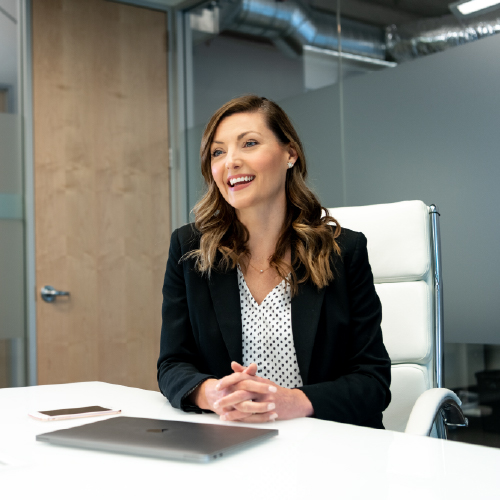 Pushpay builds giving and engagement solutions to help organizations stay connected and grow their communities.
The company ranks No 11 amongst the TIN200, steadily climbing the ranks since entering the TIN universe in 2015. 2020 was the fourth consecutive year that Pushpay made it onto the EY Ten to Watch list, demonstrating its confident progress and consistent approach to growth.
Earlier this year, Molly Matthews was appointed new CEO from 1st March, taking over from Bruce Gordon. Bruce had served as interim CEO since June 2019.
We spoke with Molly to hear more about Pushpay's priorities moving forward.
What are your top three business priorities for this year? 
We have three core priorities for the 2021 financial year; growth, retention and culture. We look at our future growth in multiple ways. We have had great success to date and we want to continue our growth story by taking on new opportunities in our core market, as well as expansion through other segments such as the Catholic space. When we think about the future of Pushpay, we are excited to step into the Catholic segment and believe that this will allow us to get a foothold into other ajdancencies such as the non-profit and education spaces.
In the 2020 TIN Report, you mentioned that the best business decision for 2020 was completing the acquisition of Church Community Builder in Dec 2019 which made you the leading provider of faith-based giving services in the US.

Will acquisitions continue to stay part of your core business strategy?

Mergers and acquisitions remain a core part of our growth strategy. In the long-term, Pushpay is targeting to increase the appeal of our products to new customers and increase the revenue per customer through continued innovation, and mergers and acquisitions. We believe that there are opportunities to expand product functionality as well as acquire additional customers. Mergers and acquisitions may also help to speed our entry into a new vertical. There are a relatively small pool of opportunities available however we remain active and continue to build relationships in this space.
How do you see your competitive landscape over the next three to five years in the US evolve? And do you have plans to expand into other regions for example Europe?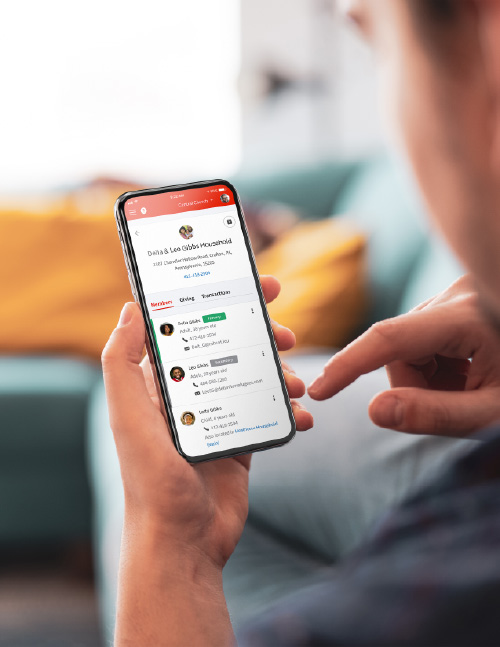 Pushpay continues to lead the market with its innovative solutions. Our competition is broadly made up of three categories, Church Management Systems, Giving Platforms and App Providers. We are finding that churches are increasingly looking to consolidate their software vendors, which has led to strong demand for our all-in-one solution ChurchStaq.
The US represents such a large opportunity and our strategy remains focused on this market. We continue to evaluate other geographical locations and in the future we may look to expand our offering into other jurisdictions where we see product and strategy fit. We believe that our investment into the Catholic market will provide a strong foundation for international expansion in the future.
Pushpay has a strong company purpose to "bring people together by strengthening community, connection, and belonging", which permeates its company culture (we assume). You won the 2021 Best Places to Work Awards by Built in Seattle and Built in Colorado.

How important is company culture to the organisation? And how do you build it successfully?
Culture is one of our core priorities for this year. It is important that we continue to create a culture that allows us to retain and attract quality talent. One of the ways we look to build our culture is through transparent communication. We are proud of our Pushpay values, which illustrates why we exist, how we behave, our goals and our strategy to win. We live a blameless culture, focusing on fixing mistakes rather than who made them. We celebrate with our entire office by clapping for wins and progress made towards our shared goals. We live a culture of continuous improvement and support each other in our lives outside Pushpay through balance and flexibility.
With such a US focused business, what keeps you in New Zealand?
While our business is focused on the US as our primary target market, we are extremely proud to be a New Zealand founded company. Our ability to attract and retain top talent in New Zealand is one of the key contributing factors to our success to date. With the majority of our Product and Engineering function based in Auckland, our presence in New Zealand is critical to executing on our strategy.
Trend Analysis. Research Tool. Prospecting List.
Become an official member of TIN and receive your copy of the Report at no added cost, plus discounts on exclusive events, opportunities to increase your company's profile, and connect with industry & government leaders.