TIN Member Spotlight: Fisher & Paykel Healthcare
11 October 2022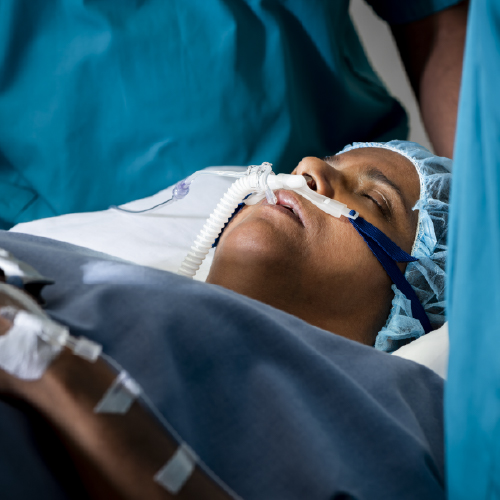 With its respiratory products in high demand around the world due to the COVID-19 pandemic – more than 20 million patients globally were treated with Fisher & Paykel Healthcare devices during its last full financial year – it was inevitable that the company would once again top the EY Ten Companies to Watch list in the 2021 TIN Report.
In May 2022 Fisher & Paykel Healthcare announced full-year revenue of $1.68B, an outstanding result. A few months later, the company shared its plans to purchase land for a second New Zealand campus in Karaka.
The company continues to invest in R&D and expand its global reach. We caught up with the team at Fisher & Paykel Healthcare to discuss their future plans and current priorities.
What is your vision for the future campus in Karaka?

The Karaka site is 105 hectares, so it's two and a half times the size of our existing campus in East Tāmaki. It reaffirms our confidence in our future opportunities and demonstrates our strong commitment to R&D and manufacturing in New Zealand.
The transaction requires approval by the Overseas Investment Office. If we get the green light, we'll develop the new campus over the next 20 to 30 years. It won't replace our existing campus, it will be a second New Zealand location to provide the space we need for growth. A lot of work will be required to build in the infrastructure, so that will be our immediate focus.
The Karaka campus will house a large number of employees in R&D, pilot manufacturing and related roles, and we think that over time, this world-class campus will provide a major boost to the local area.
Did you consider other locations?

Yes, when we were looking at potential sites for a new campus, we applied a global lens. Ultimately, we decided that New Zealand has a number of benefits for us – including a world-class health system, access to clinicians and hospitals, and connections with top universities. We short-listed several locations in New Zealand and chose the Karaka land because of its size, access to future transport options and proximity to Auckland.
You consistently invest in R&D and recently announced new products for hospital and home use. Tell us more about those.

Medical products take years to bring to market, so we have to stay focused on the long view. During the pandemic, we continued to innovate and develop new products, not letting the immediate pressures of the pandemic divert us from our long-term course.
We recently launched our new Airvo™ 3 device for high flow therapy, Evora™ Full, our newest mask for treating patients with obstructive sleep apnea (OSA), and two new products called Optiflow™ Switch and Trace for use in anaesthesia. Our anaesthesia products are key to accelerating uptake of our therapies, and we are building a global sales force to focus on anaesthesia sales.
At your annual shareholders' meeting, you mentioned the disruptions the company endured during the pandemic. What were your key strategies to meet dramatically increased demand?

All through the pandemic, we were committed to putting our people and patients first. It was really that simple. It was well-understood that patients depended on us, and to deliver on that required our people to be in good shape. Our employees showed amazing resilience and dedication to our customers.
When it was difficult to obtain raw materials and supplies, we were served well by the long-term relationships we had established with suppliers over many years. During the pandemic many of our suppliers prioritised us as a customer, going above and beyond to increase their production levels to meet our needs, so that our products could help patients around the world.
Click here to learn more about Fisher & Paykel Healthcare.