Tackling the issue of tech talent top of mind at TIN's Talent Symposium  
17 July 2023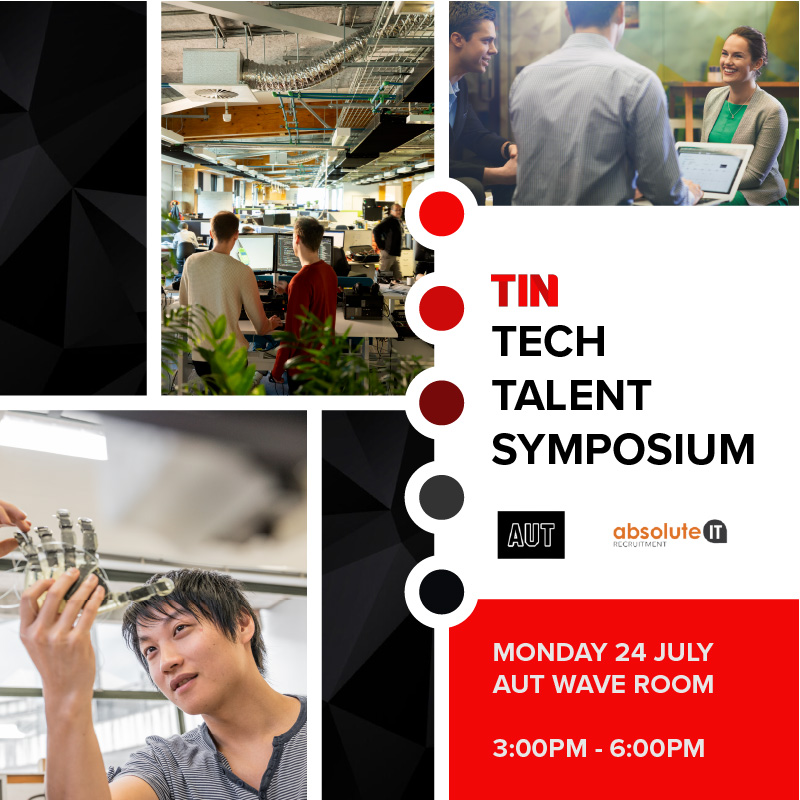 Auckland, 17 July, 2023 – Effective ways to recruit and retain talent in the fast-moving tech sector will be one of the key themes discussed at the Tech Talent Symposium hosted by Technology Investment Network (TIN) and AUT on 24 July.
Talent churn and availability is one of the key challenges facing New Zealand's tech sector, along with lack of diversity and inclusion, and matching supply and demand of skills.
"The tech employment market has been volatile over the past twelve months but finding and keeping good talent remains central to the competitiveness of our tech companies operating on the world stage," says TIN Founder and Managing Director Greg Shanahan.
New Zealand's largest tech exporters managed to increase their workforce by 10.9% to more than 62,700 employees globally last year, according to the 2022 TIN Report. In addition, the average employee wage of just over $89,000 was more than $27,000 higher than the national median.
TIN's Talent Symposium, staged in collaboration with Auckland University of Technology (AUT) and Absolute IT, will include discussions on the local talent pipeline, successful recruitment and retention strategies, and the Future of Work.
Moderated by Dipti Desai, Chief Commercial Officer of Stellar Secure Business Platforms, the panel will include keynote addresses from Dr Margie Elley-Brown, Senior Lecturer in Human Resource Management at AUT; Husain Al-Badry, Associate Director of Innovation and Growth at Datacom; Craig Steel, founder of Vantaset; and Steve Cotton, National General Manager at Absolute IT.
The event will be held at the AUT City Campus on Monday, 24 July from 3-6pm. To register, please click here.
Since its foundation in 1999 by tech entrepreneur Greg Shanahan, TIN has pursued a mission of helping facilitate the growth of the New Zealand tech sector by capturing key data on the country's export-focused technology companies, its thriving start-up scene and presenting a unique overview of investment opportunities and inspiration for further success.
It also provides networking opportunities for the tech ecosystem by hosting a series of sector-based events throughout the year.
Based on the annual TIN survey, first launched in 2005 with 50 companies and now sent to around 1,200 NZ-based tech exporters in the ICT, Biotech & High-tech Manufacturing sectors, data is analysed to produce the annual TIN Report, the critical reference for tracking the performance of NZ's 200 largest tech exporters and aiding investor and government agency decision-making.
The launch of the 2023 TIN Report and Awards will be staged in Auckland on Thursday, 16 November.
For more information on TIN, please see website link here: https://tin100.com/
-ends-
For media inquiries, please contact Kate Dobbin on kate.dobbin@tinetwork.com or 021 522103.
---