TIN Member Spotlight: Datacom
3 May 2021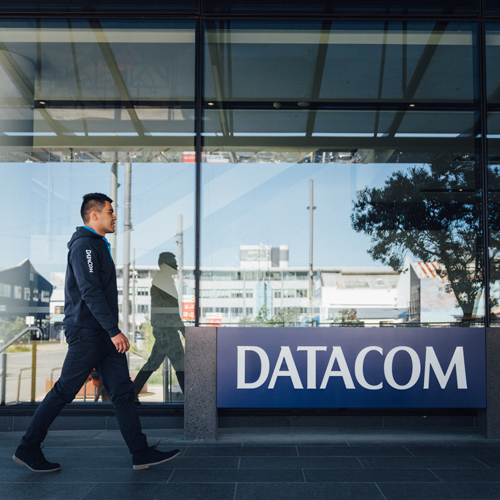 How would you explain what you do in ten words to anybody who's not in the IT sector?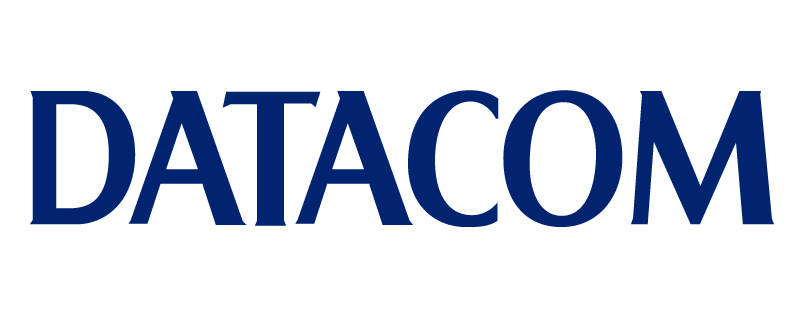 We help companies solve problems and build their digital future.
D
atacom is the largest New Zealand tech exporter and has regularly been ranked no. 1 in the TIN Report since 2018. Your biggest export market is Australia. What keeps you in New Zealand? Any plans to expand into other regions?
We operate in Australia, Malaysia and the Philippines but New Zealand is home. We have a large number of customers here, we have the bulk of our developers, designers and experts here and have no desire to move offshore. New Zealand is a tremendous drawcard in the hunt for international talent and we have great success in terms of retaining staff largely because of the great work environment.
You showed incredibly capability last year to flex with your customers demand (for example employing more than 2000 new roles to the customer service hub). What lessons for your own operating model have you learnt last year that have changed how you run Datacom operations?
COVID meant we needed to find a new way to work and fortunately our staff were more than up for the challenge. We sent everyone home a week before New Zealand went into lockdown and since restrictions have relaxed, we're now operating in a hybrid work model where staff split their time between home and the office.
We also realised just how quickly we could all operate when we needed to. A number of customers wanted to quickly move to cloud-based service immediately instead of over the course of several months. Others had to migrate payroll solutions from a server in the office to the cloud before the next pay cycle, all during lockdown.
Some of the stumbling blocks in place to getting  projects complete were largely of our own making. Our goal now is to take the learnings from COVID and apply them to our post-COVID activities.
Software engineers were and are in high demand - the pandemic and closed borders are further stressing the employment market in New Zealand and globally for tech talent. You are offering additional training and certification for data centre staff here in New Zealand as an incentive to keep staff. What other, new strategies are you employing locally or globally to deal with the ongoing pressure on keeping talent and finding new talent?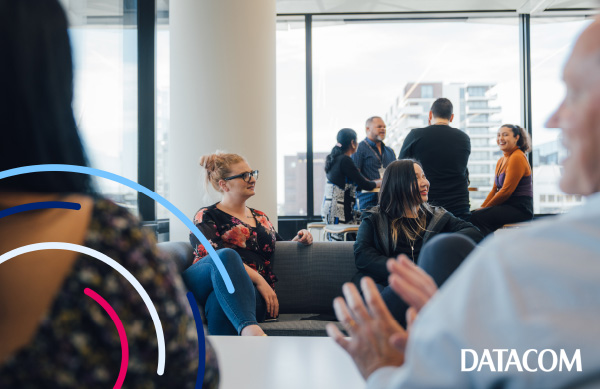 Talent acquisition and retention is the new battleground for tech companies both here and around the world. The demand for trained staff keeps increasing and the output from our universities and tertiary institutes remains flat.
At Datacom we are addressing both our internal culture and also our engagement with tertiary providers. Our work with Unitec has helped deliver a new cyber-security course and we hope to engage with potential staff at graduate level to make sure Datacom is seen as a desirable employer.
We have also made the move to put our people at the heart of our company values – it is the breadth of expertise and the depth of experience in our people that drives the company, and we want to ensure we are hiring the right people and retaining talent where we can.
It's very much a journey, and these are the first steps but Datacom is committed to being the employer of choice for the tech sector.
Click
here
to view the TINTech Directory listing to learn more about Datacom.
Trend Analysis. Research Tool. Prospecting List.
Become an official member of TIN and receive your copy of the Report at no added cost, plus discounts on exclusive events, opportunities to increase your company's profile, and connect with industry & government leaders.