TIN Member Spotlight: Devoli
11 April 2022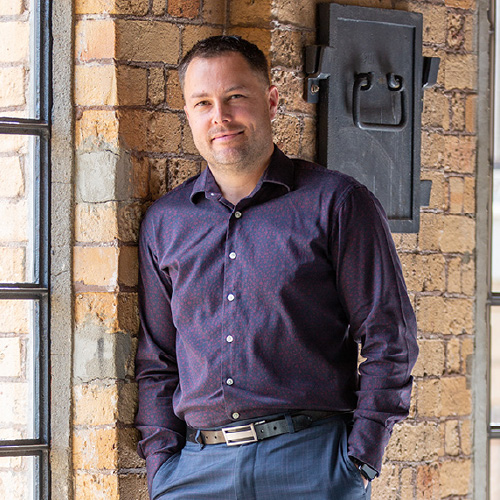 Auckland-based Devoli, founded in 2008, is a provider of software and network services for internet service providers (ISPs)

and companies with complex network needs. Devoli offers automation tools and interaction software to on-board customers.
Automation is what differentiates Devoli from its competitors, having automated the provisioning and management of voice and data networks within Australia and New Zealand using suppliers' own application programming interfaces (API's).
Devoli expanded its capabilities beyond New Zealand to Australia in 2021, going to market as a full-service carrier and telco infrastructure wholesaler offering products and services to Australian based organisations.
We wanted to know from Karl Rosnell, CEO and the Devoli team where they are heading next.

In the 2021 TIN Report you mentioned that your best business decision in 2021 was to pivot from a network focus to a software based Platform as a Service (PaaS) business requiring significant investment in software development.
What are your top tips to any other tech company CEOs going through a major business re-model?
My top tip is to ensure that your team are on the journey from the outset. Transformation in any business is hard work and if your team are fully engaged and excited about the opportunities out front you'll have a much greater chance of success.
We also focussed on building a global platform from the outset as it forces you to stay out of the detail in the strategic thinking phase. The reality is, as a network company, it would get really expensive really quickly if we were going to build full networks in every country we entered. As a software based platform company, we have to become world class at integrating our software into other people's networks which is faster, cheaper and ultimately more valuable for our customers. The temptation to solve all the traditional, localised problems on the way through would ultimately be a distraction.
The other factor which I found extremely useful was to tap into our wider networks of smart people to learn from their experiences, successes and failures. The gems that you pick up from these real life lessons provide the confidence to push the traditional boundaries even further.
What are your top three business priorities for this year?
Devoli made the choice to provide our platform to a channel rather than direct to end users and a key priority for us is to ensure these customers are growing quickly and profitably. Our platform creates freedom and time for our customers to spend on more valuable tasks with features such as zero touch provisioning, onboarding and support tools. We're introducing new products and services that build upon this value creation theme with a view to building a marketplace of very cool products.
We entered the Australian market recently and quickly won new customers. Whilst Australia and New Zealand share some similarities, they are quite different markets and we're working closely with our Australian based team to ensure that our growth and value targets are met.
Finally, our key priority is to create a talent planet for our current and future employees at Devoli. Our humans are world class and without this team of passionate 'Devolians' we wouldn't be where we are today. We have launched a comprehensive employee programme focussed on investing in our people to help with their wellbeing, upskilling and learning so we can grow the best humans on the planet.
In Q4 last year, you moved ahead with plans to expand into Australia with a mission to bring innovation and a great customer experience to the telco market. How did you deal with the challenges of expanding offshore during COVID?
Connecting people is part of our core DNA, and in a way COVID enhanced our business. Devoli has always had a work from anywhere mantra meaning that even though we were executing under our Business Continuity Plan, we didn't really change anything. Our motto is 'Simplicity in Chaos' and we thrive in these situations. Expanding into Australia during COVID was made much easier by recruiting a knowledgeable, well-respected crew that already had great relationships meaning they have hit the ground (or video screen) running.
The key challenge that we're still refining is how to help people that are working remotely to feel like they are connected, engaged and thriving in the Devoli culture. We are a unique company that thrives on smart humans solving complex problems and having fun doing it. That is much easier when you're around a BBQ on a Friday in the sun but gets more difficult over the 14th Teams/Zoom call for the day.
With strong capabilities in the Australian and New Zealand markets, where are you heading next? And what keeps you headquartered in New Zealand?
Going global is the ultimate goal and we are passionate about connecting as many people as possible. Devoli thrives in markets that have some form of commercial or regulatory framework thar supports retail competition across their local fixed line and mobile providers and there are plenty of them around the world. We provide a single pane of glass view of Australasia which is attractive to Asia so at present that is a logical step, however our first priority is to build the Australian business so it's growing as fast as New Zealand.
New Zealand is our home, and we like to think we're doing our small bit to contribute to NZ Inc. Kiwis are at the front of the curve with telco adoption and as we build on the NZ brand of international innovation we hope to leverage our mutual successes for the betterment of our country.
Finally, out of curiosity, where does the name Devoli come from?
The name Devoli is unique, like our company, and it came about as a mash up of our purpose.
Broken into three parts, 'DEV' (develop) refers to both our pivot into a software business and finding and growing the best humans on the planet. 'EVOL' (evolve) in the middle ties in the non conforming way in which we operate. We don't believe in 'no' and 'can't', we take problems and solutions from a whiteboard and evolve them into our platform to simplify the chaos. Finally, Devoli backwards is 'I LOVED' which builds on my personal mission of getting out of bed every day and doing something you love. We want to build a magnificent business, have long term, mutually profitable partnerships with customers and suppliers, and critically, have a great time doing it.
Click here to learn more about Devoli.