TIN Member Spotlight: eRoad
20 June 2023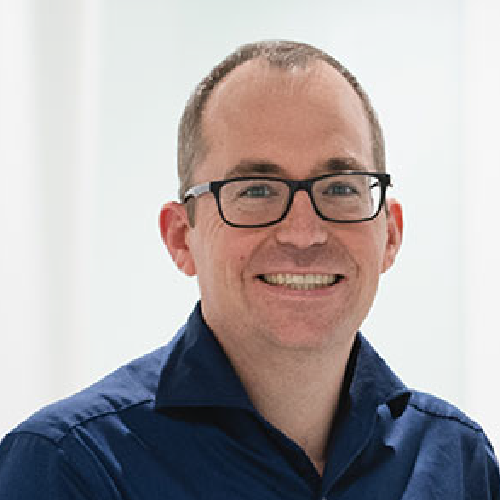 EROAD, ranked 26 on the TIN100, provides transport technology and services.
The company, founded in 2000, implemented the world's first network-wide GPS/cellular-based road user charging system in 2009 in New Zealand and has since continuously launched innovative products and services in the areas of regulatory compliance, driver safety and fleet management.
In April 2022, founder and CEO Steven Newman handed over the leadership of the company to former general counsel and company secretary Mark Heine to lead EROAD into the future.
After a year in the role as CEO, we caught up with Mark.
Congratulations on becoming EROAD's CEO and leading the company into the future.
What are your own personal top three take-away's from the first year as CEO?
The last year certainly was a pivotal year both in my career and for EROAD. It was a year of significant transition. The first key learning is that it starts and ends with the people. Although the resignation of the prior CEO came as a shock to me, I had to remember that it was also a shock to the wider team. We were all learning and forging a new path together. The market wasn't stagnant either in this period. The business was dealing with a shift in how tech stocks were valued and in the critical period post our Coretex merger, we had to define a new strategy for EROAD. With so many changes, it was very important to spend a lot of time with the team to explain the changes and the reasoning behind them.
The second learning was pace is important; on reflection I needed to move quickly. In times of significant changes, it can often be attractive in the moment to pause and stabilise. But in hindsight, I started too slowly making changes to the leadership team and redefining our strategy. Fortunately, we have got to where we needed to be now, but we would have benefited from getting there a lot quicker.
Finally, leading the EROAD team as CEO is an incredible privilege. I learned along the way to make time to enjoy it and recognise the responsibility that comes with the role. The first year was very challenging, but also significantly rewarding, so it is important to make the most of it while it is happening.
With a product offering that spans vehicle fleet management, regulatory compliance, improved driver safety and cost reduction associated with driving, where do you see the most growth in the business this year and why?
Traditionally, EROAD's product offering has been very strong in the regulatory and compliance offering. Eliminating that administration and management hassle for our customers, whilst guaranteeing compliance. With that solution, there has always been the benefit of saving them costs. Either in overspends or through increasing productivity. This has become the real competitive advantage for us. I envision most growth coming from our larger customers, where we're rolling out solutions that focus on driving more productivity through utilisation or reducing costs in their businesses. These may not necessarily come only from our regulatory suite, but also from safety, sustainability and our whole of fleet reporting. Globally, businesses in inflationary times are seeking to drive costs out and our solution helps them achieve this at scale.
What are your top three business priorities in 2023?
Embedding our new strategy. We have launched our new strategy focused on sustainable and profitable growth. To effectively reposition EROAD's business model to simultaneously drive growth and generate cash, our strategy has two key limbs. Firstly, we must turn around the core to ensure we have the right cost base, customer segmentation and platform for the business. Our second limb is to grow in North America. To achieve this, we are targeting transportation customers, investing in scalable and competitive product offerings, particularly productivity and sustainability functionality, and scaling up our enterprise team.


Driving customer focus in the organisation. We started this year with a renewed strategic approach of being customer-led. We had lost sight of the customer in previous years so bringing this to the heart of decision making is crucial.


Finding new ways of working as a global business with dispersed teams. With the pandemic ending we are delighted we can embrace a return to the office. Getting the right model of in-person working, combined with the flexibility of working from home, is important. Personally, I believe that people are more effective when they are collaborating together in person rather than virtually, but there are some staff who are reticent to embrace our new hybrid model.
EROAD is a global company with customers and teams spread across the globe. What keeps you headquartered in Auckland?
Auckland is the home for our business, it is where it all began, and I can't see us moving our headquarters despite being dual listed on NZX and ASX, and experiencing a large amount of growth in North America. We have great access to highly talented staff and the AKL time zone works well with the US west coast where our US headquarters are and also aligns with our manufacturing sites in Asia.
Tell us a bit about the tech eco-system in Auckland – how does the city support its tech businesses and what more could the city/region do to attract large tech businesses?
There is a very supportive tech community in Auckland which allows businesses to share ideas and find talented resources. In terms of what more can be done, I think it is important stakeholders take a global view of technology businesses and how to attract taent. This includes working with central Government on the right tax settings to attract global technology businesses and importantly individual talent to operate and work in NZ. 
In your experience, how does Auckland compare to other global ICT hubs in the US, Australia, or Europe?
Auckland has been a fantastic incubator for some wonderful tech companies. But it is small and lacks the investor community, scale and aggressiveness of tech hubs, like those on the West Coast of the US or even in Australia. We find we are having to look more and more to these markets to identify the trends and opportunities.