TIN Member Spotlight: Gallagher Group
15 July 2021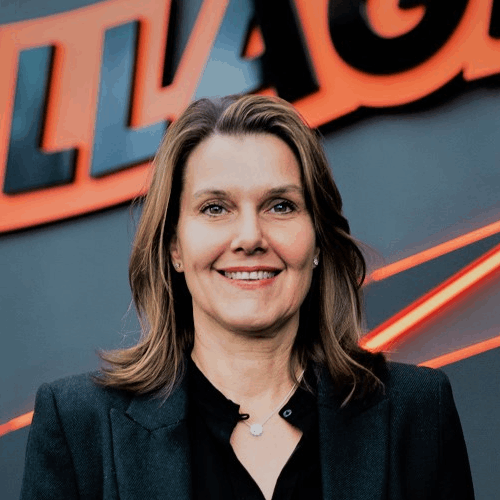 Gallagher Group appeared on the very first TIN company listing in the inaugural Report in 2005 and has ranked highly on the TIN200 list every year since. The group continues to be the most successful agritech exporting company in New Zealand with revenue of more than $300m in 2020.
In April this year, Gallagher announced the appointment of Lisbeth Jacobs as new global general manager for the Animal Management business. Lisbeth joined Gallagher from Fletcher Building where she was General Manager for Innovation & Sustainability.
We reached out to Lisbeth to find out more about her new role within Gallagher Group.
Congratulations on your recent appointment as GM for Animal Management – quite a different business to Fletcher Building we assume!
Thank you and yes, it is quite a change. Having worked for several large, listed companies it is refreshing to work for a privately held company. And, we are fortunate enough to have our own in-house R&D team which allows us to lead through innovation, which really is the only sustainable way to lead. Of course, it's great the majority of our manufacturing has remained in New Zealand, and Gallagher haven't followed the offshoring trend many companies may have been regretting since the recent Covid-related supply chain and logistics issues.
What are your top 3 business priorities for your first year as global GM for Animal Management?
Number one is making sure we continue to lead in the spaces we play. Our brand and reputation are built on our quality, innovation, reliability, and customer service and we have a razor sharp focus to maintain and further grow our market leadership.
Secondly, we will continue to build our suite of data-driven farming solutions. As we move towards the future of farming there is a need for seamless integration between hardware, software, and service. We have the building blocks in place to deliver this experience to our customers. We have sensors available for just about everything from electric fences to water management products and even cattle neckbands, with most tools being cloud-based. All this technology creates huge amounts of data. If we harness it correctly and make it easy to interpret, it can be used to add real value and create precision farming operations that will stand the test of time.
Lastly, we have recently acquired Agersens, a business that has developed a virtual fencing product called eShepherd. eShepherd allows graziers to control the location and movement of cattle using a web application and an intelligent, solar-powered neckband connected to the internet via a base station. We see eShepherd as a cornerstone technology for our future of farm initiatives. On-animal devices provide vital information for farmers and monitoring and controlling animal movement is just one example of the solutions eShepherd can provide. If you think of it as a smart watch for cattle then you begin to understand the data and insights eShepherd will bring to farmers.
You mentioned in the announcement of your appointment on April 12th this year that you were looking forward to continuing the legacy to deliver solutions that will make a real difference for people in the agricultural industry.
What are the key challenges in Animal Management that Gallagher is currently focusing on?
We are observing mega trends around water quality, food traceability, animal welfare, and social license to operate, combined with a need to feed an increasing population with limited resources. These challenges are not unique to New Zealand. Ultimately, we need to get alongside farmers and make it easy for them to access and harness the information that allows them to make better decisions. Only then will the farming community be able to produce more with less in the sustainable way that consumers demand.
Since you have come on board, you have announced leadership changes across the Animal Management business, amongst them the appointment of Daniel Loughnane as the new global operations manager. The focus of his role is on operational excellence across all markets.
Could you elaborate on this?
We want to ensure there is crystal clear alignment between the demand that is being driven from our global markets and what we are manufacturing here in NZ. Approximately 75% of our products are sold outside of New Zealand and with global supply chains the way they currently are we need to be extra focused on the operations side of the business to ensure that supply meets demand; that is where Dan comes in.
The government launched the Agritech Industry Transformation Plan last year. What do you think should be the government's top three priorities to support the agritech sector moving forward?
Industry collaboration is number one. New Zealand is often described as punching above its weight. However, with more collaboration we can truly be world leaders in the agritech industry. Unlocking the full potential of the technology needed to safeguard farming's future will only happen if our industry collaborates.
Connectivity infrastructure is second. The isolated nature of agriculture means precision farming cannot be achieved without the infrastructure to support it. There is no point having dozens of sensors on your farm collecting data if there is no infrastructure in place to easily retrieve it.
Thirdly, as with other high-tech sectors, we need better access to a highly skilled workforce. We need to invest in homegrown talent but also need to have the ability to supplement with overseas labour when our needs cannot be met locally.
Click
here
to view the TINTech Directory listing to learn more about Gallagher.
Trend Analysis. Research Tool. Prospecting List.
Become an official member of TIN and receive your copy of the Report at no added cost, plus discounts on exclusive events, opportunities to increase your company's profile, and connect with industry & government leaders.