TIN Member Spotlight: JAVLN
10 May 2023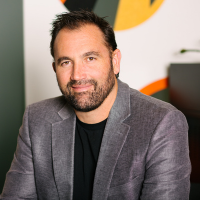 2022 was a big year for JAVLN – ranked 175th on the TIN200 list, the insurtech specialist was amongst the winners of the 2022 Deloitte FAST50 awards and partnered with Australian pre-IPO fund manager Bombora Investment Management to raise $7.4m to support its growth plans, especially in the Australian market.
JAVLN, founded in 2014 by Dale Smith, sees itself as an enabler of innovation and a great partner across the whole insurance value chain. The company offers intelligent software for brokers, agencies and insurers that improve efficiency and compliance in client, policy, claim and document management.
Earlier this year, JAVLN's cloud-based policy management platform was adopted by NZbrokers, the country's largest insurance broking collective which will provide over 48 businesses represented by NZbrokers with a platform that enables them to collaborate more closely with clients and insurers as well as driving operational and business efficiencies.
We caught up with the team at JAVLN to hear more about their capital raising journey so far.


Thank you for taking the time to talk to us!
What are some of the top takeaways from nine years of raising capital at the very beginning of your journey until now?
We were bootstrapped for a long time which brings a real discipline to running a business. Investors respect that discipline but also want to see that once growth capital is available, a founder can bring a new mindset and make smart, big bets to drive the valuation. My main learning from this experience has been the importance of having a clear goal in mind and being able to adjust my mindset and behaviour in pursuit of it.
Congratulations on your 2022 capital raise of more than NZ$7.4m in partnership with pre-IPO fund manager Bombora. How has raising capital changed in the last three years and what would be your top three tips for tech founders wanting to raise capital in the current climate?
Our investment story hasn't changed dramatically and continues to hone in on the huge opportunity to automate the traditional processes that have evolved over hundreds of years in insurance. Our advice in the current climate is to:
Have a clear view of your commercial opportunity in the short, medium, and long term. Backed up with facts.
Treat every dollar as a prisoner.
Don't let VC's and other sources of capital curb your desire to succeed even if they are lukewarm on what you are doing. Smart money will back smart ideas
In your press release from 19 July 2022, you mention the capital raise with Bombora as a precursor to a future ASX listing. What led you to the decision to consider publicly listing and specifically on the ASX?
To grow we need more capital to fuel innovation and capacity within JAVLN. We believe it makes sense to seek that capital in the home market of our future customers, building our reputation among both audiences at the same time. An ASX listing will also bring further credibility and assist in any future acquisitions.
Australia is your key focus as an export market – what is it about the Australian InsurTech market that makes it such an interesting market for you?
While JAVLN's leadership and development team will continue to be based in our Grey Lynn, Auckland offices, Australia offers both a large addressable market, and one which recognises the value we've brought to New Zealand broker groups. Insurance underwriters and brokers in Australia are undergoing significant digital transformation, driven by new reporting regulations in addition to raised customer and staff expectations for user-friendly online experiences. Australia's position as a financial services hub also means it will act as a springboard into Asia and further afield.
Click here to learn more about JAVLN.