TIN Member Spotlight: The Instillery
5 October 2021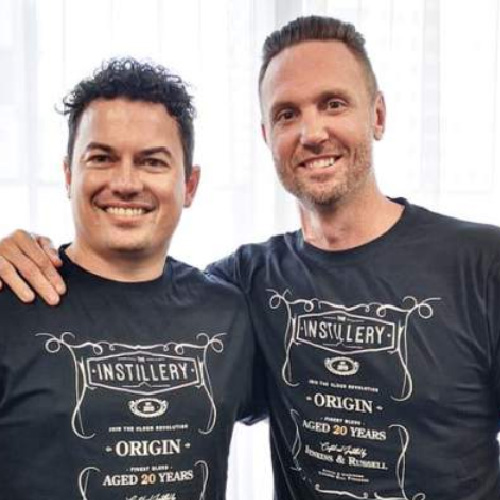 Two years ago, The Instillery's merger with Origin IT not only created a company that aimed "to shake up the world of technology and make sure that New Zealand businesses get the best of the best" – it lifted them high into the TIN100 list in 2020, earning the IT Services & Support provider a place on the EY Ten Companies to Watch list for the first time, with stunning revenue growth of 131.7%.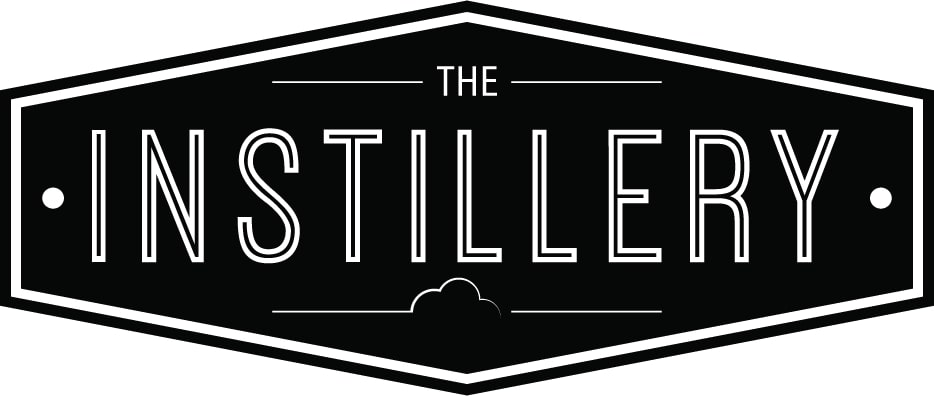 Now in 2021, The Instillery has continued its drive for growth by accelerating the development of their Security Intelligence division, which was recently given a boost through their acquisition of Wellington headquartered privacy consultancy company, TwoBlackLabs. The move underlines the company's approach to developing cloud technology solutions that will power an ever widening range of market sectors across NZ, both now and in the years to come. 
We caught up with The Instillery's CEO, Mike Jenkins, for an update on how the company has travelled over the last year, and where it is now setting its sights for 2022…
What are some of the key ways that The Instillery has navigated the challenges of operating in a global pandemic over the last year, and how has this helped the business face the difficult economic headwinds over this time?
We've doubled-down on investment in our people and our strategy. We knew that we would outlast the pandemic so we focused on retaining talent and investing in areas that would allow us to bounce back faster than our competitors. Rather than operating our business month to month, our increased spend on marketing allowed us to capitalise on a quiet market and increase our share of voice.  
Our multi-million dollar investment in a new cybersecurity division saw us ready to protect and support an unprecedented wave of cybersecurity attacks, and keeping our people on at the expense of short term margins meant we had the talent to support the surge of Kiwi businesses restarting major IT projects while others were struggling to hire and train.
After almost doubling in size less than two years ago, you've noted that your acquisition of Two Black Labs was an important strategic move for The Instillery into the arena of Security Intelligence. What do you see are the growth opportunities in this area of the market, and how do you think cybersecurity issues will impact New Zealand businesses in the future?
Security and privacy are no longer about compliance or "what's seen to be doing enough" and are increasingly becoming critical aspects of investment. These aren't small, inconsequential breaches either, these are incidents that are grinding businesses to a standstill, unable to operate or transact, and driving customers away. As the number of cybersecurity incidents and consumer awareness of privacy increases, the stakes have lifted and both the direct monetary and indirect brand costs are becoming even more business critical. 
It's not only large Kiwi brands that are at risk. Smaller businesses need an IT partner who can manage this all for them rather than having to engage one of the big four. Even a year ago, the awareness and impact of a cybersecurity incident was severely underestimated, and investment was low; we see the same thing happening with privacy. With legislative changes to the Privacy Act 2020, companies are appointing privacy officers who often have dual-purpose roles and no understanding of the obligations required of them or the consequences of a breach. 
Companies must take accountability for protecting the privacy of their customers and their customers' data. We believe that there is an opportunity to support and educate customers, and help them navigate privacy and complex legislation, which is becoming increasingly important, as well as converge our security and technology expertise to create leverage and provide better outcomes than one of them alone.
Last year The Instillery entered the TIN100 as the third Māori-owned company to make the top half on the TIN200 rankings. What approaches do you think are needed to ensure that more Māori-owned tech companies achieve similar levels of success?
Helping more Māori to realise technology as a viable and desirable career path through awareness, education and real jobs is important. As well as engaging Māori in their own communities, workplaces need to adapt to better cater for cultural needs rather than hoping they will prosper in a foreign environment and structure. Even small changes such as encouraging new staff to bring their whānau into the workplace go a long way to building a more holistic and inclusive culture. 
We believe that the technology industry has a great opportunity to increase social mobility for those most affected by contracting primary sector employment. Creating space for conversations about how tech can specifically serve the Māori community and Māori needs will not only increase employment but nurture new solutions to unique challenges. 
In addition, Māori-owned tech companies must be given the same opportunities to compete. Given that the vast majority of Māori-owned tech companies are still growing, any systems which discriminate against smaller businesses disproportionately impact them. For example, with the Government setting targets for procurement from Māori-owned businesses, we need to start thinking about how we can help them meet the strict standards for Government agencies which some larger businesses have spent considerable effort and money to meet.
Securing talent continues to be one of the biggest challenges that New Zealand tech exporters are facing in a world still widely impacted by COVID-19. What strategies have you adopted to find new talent and retain staff in this challenging environment?
Interestingly enough, the vast majority of our employees are local Kiwis and one of the trends we're seeing is that some of them are taking the time to reflect on what's important to them. Rather than an overall talent shortage, we're seeing changes in what people desire in a job; it's no longer only about pay but about work that is meaningful and flexibility that supports their life and not the other way around. 
Our brand and culture isn't a transient focus for us so not much changed with COVID-19, it's always been an area we've been proud of and many of our team cite it as a reason they applied for their role. 
Throughout COVID-19, our priority has always been to look after our people. As well as releasing the code for an app that allowed employees to anonymously check in and ask for help, we increased our comms to increase transparency and trust. We also released training incentives to encourage professional growth while work was lower and ran sessions on mental health and resilience with speakers such as Lance Burdett and Mike King. 
As well as initiatives to engage our team, we realise that the impacts of restructures and redundancies to your culture, productivity, and retraining new employees upon the inevitable rebound, are far higher than the short term operational cost savings. 
Where are you aiming for The Instillery to be in five years' time, and in what ways are you looking to expand your international ambitions and impact?
We get asked about our international ambitions a lot but our focus in the short to medium term is firmly in New Zealand; we still think there's a lot of work to do and a lot of opportunities. 
Over the next five years, we'll continue our strategy of seeking out opportunities to invest ahead of the curve and grow through acquisition where it makes sense. Supporting managed, stable growth is a key focus for us to make sure we keep delivering the products and services to the level of quality that we've become known for. 
Click
here
 to learn more about The Instillery.