TINWire: Tech News Round Up June 2023
20 June 2023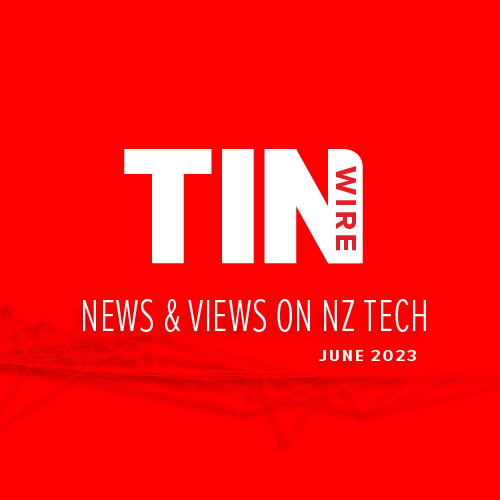 Kia ora koutou
This month marks the return of Fieldays in its usual winter spot and those of you in Agritech would have had the opportunity to participate, network and create some successful business leads in Hamilton. TIN will be working on a new and improved edition of the Agritech Report for 2024 – watch this space!
On the back of Fieldays, we are focusing on Agritech this month with contributions from NZTE, NZStory and an interview with our TIN Member Trimax Mowing Systems.
Also featured in this edition are interviews with two additional member company CEOs; Mark Heine from eRoad as well as Dr Brian Ward from Aroa Biosurgery.

Enjoy reading their stories!
---
We would like to draw your attention to two upcoming TIN events:
On Monday 24 July, TIN is hosting its first Tech Talent Symposium in collaboration with Auckland University of Technology (AUT) and Absolute IT. We will tackle three major topics:
The local talent pipeline
Successful recruitment & retention strategies
Enhancing performance amongst your team and the future of work
Speakers include Craig Steel (Vantaset), Steve Cotton (AbsoluteIT), Margie Elley -Brown (AUT), and Husain Al-Bardy (Datacom).

To find out more about the speakers click here.
This will be a fantastic opportunity to share best practice and experience with other tech recruiting companies, meet some potential talent from AUT and learn about the secrets of one of New Zealand's most successful tech recruiter, Datacom.
For our Christchurch based readers, we are excited to bring the highly successful 'Opportunities in North Asia' workshop to the South Island. This half day workshop in collaboration with the North Asia Centre of Asia Pacific Excellence and ADInstruments provides invaluable insights into introducing and protecting innovation, in China, Korea and/or Japan – a great workshop for any organisation already exporting or thinking about exporting to that part of the world. Click here to listen to Ben Fath, one of our facilitators explaining a bit about the workshops.
The TIN Team.
---