Launch of the 2018 TIN Report – Auckland
29 October 2018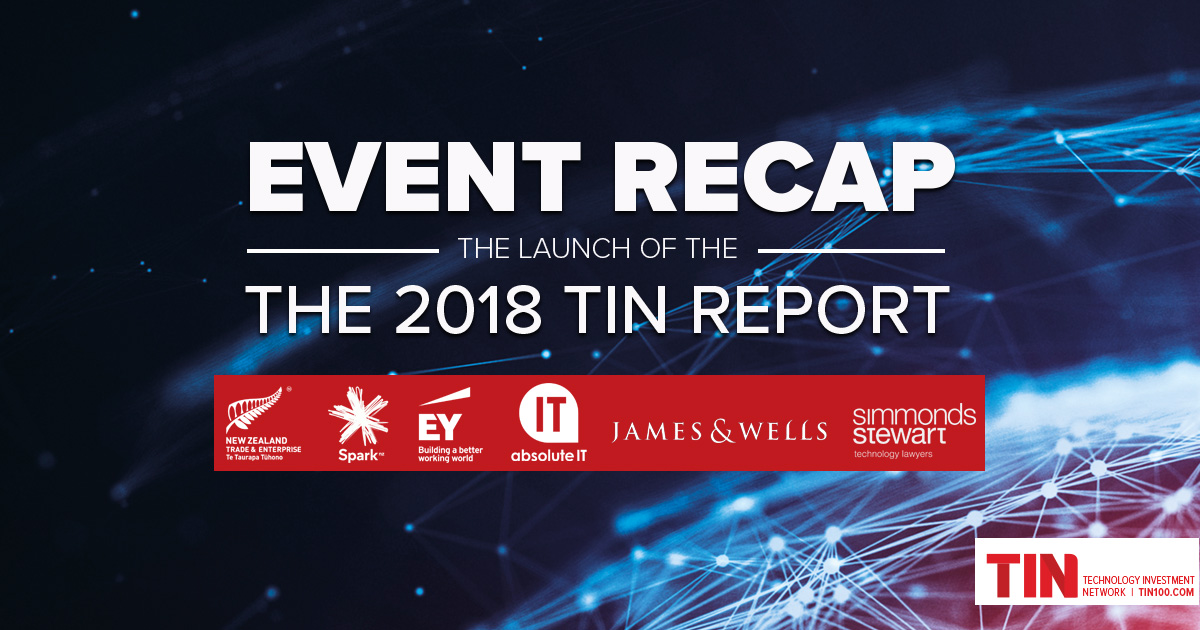 Nearly 300 people from New Zealand's technology community thronged Auckland's Cordis Hotel last night to celebrate the launch of the 2018 TIN Report. Prime Minister Jacinda Ardern kicked off the gala event with a video message that highlighted key findings from this year's TIN Report. MC David Downs (General Manager, New Zealand Trade and Enterprise) then led the audience through a fun-filled evening that celebrated the people -past and present- behind the growing success of New Zealand's technology sector.
TIN Managing Director, Greg Shanahan, offered a summary of key TIN Report numbers. CEO Doug Hastie, one of this year's "TIN Mavericks," shared tech scale-up firm Syft Technologies' turn-around success story. Ten promising and innovative startups received Spark Early Stage Companies awards. Another guest speaker, Rebecca Smith (Head of Listings and Capital Markets for APAC ex-China, Nasdaq), fielded audience questions about the new NZX and Nasdaq partnership and discussed the listing process and other IPO considerations.
The anticipated award results were also announced for companies with the highest revenue growth for 2018 – the Absolute IT Supreme Scale-Ups and the EY Ten Companies to Watch. To conclude the evening, the TIN Rocket Award was presented to the company that climbed the highest number of places in the TIN rankings was awarded Intelligent Transport Solutions provider HMI Technologies.

See the Photos
---