2023 TIN Report Press Release
17 November 2023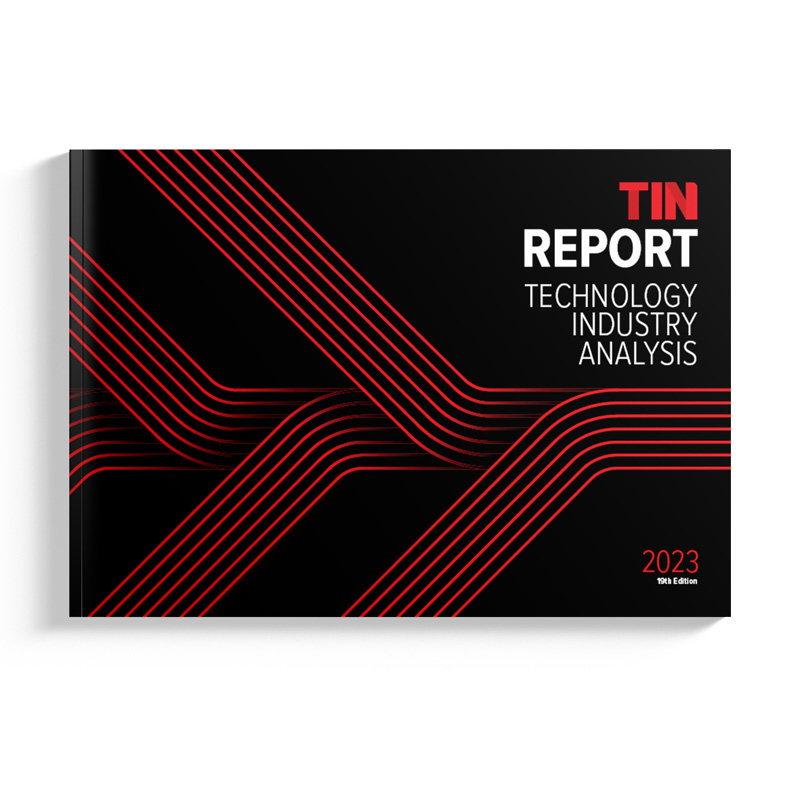 Annual TIN report reveals New Zealand's largest and fastest-growing tech exporters and their economic impact.
AUCKLAND, 17 November 2023 – New Zealand tech firms demonstrate strong 11.8% year-on-year growth, on the back of strong performances in North American and European markets, according to the annual Technology Investment Network (TIN) Report launched today.
Total revenue for the TIN200 companies – the top 200 NZ tech "export" companies ranked by revenue – reached $17.1B – up 11.8% or $1.8B on last year.
In the past ten years, the NZ tech sector has more than doubled in size, largely due to the doubling of companies with revenue over $50m (65 in 2023, up from 33 in 2013). The ecosystem has achieved a critical mass of profitable firms that have achieved economies of scale and self-sustaining growth, driven by the expansion of their global footprint.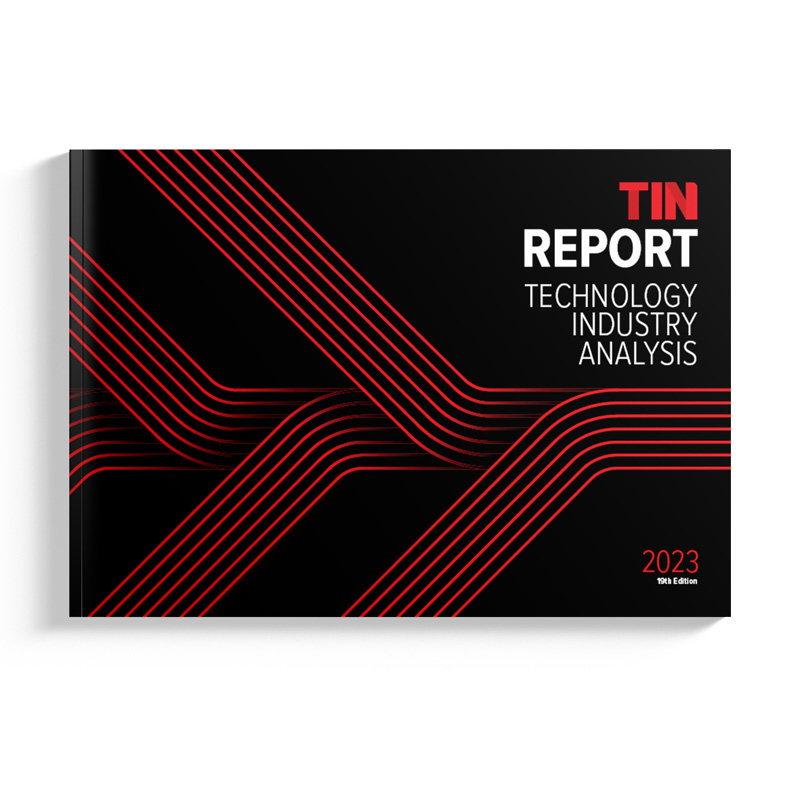 Traditional tech markets surge
Seventy-seven percent or $13.2B of revenue was earned offshore, securing tech as NZ's second-largest "export" earner for the third consecutive year. Strong sales growth across North America (up 19.4% or $682m) Europe (up 11.6% or $220m) and Australia (up 10.5% of $406m) were fuelled by demand for New Zealand's fintech, software and agritech solutions and supported by favourable currency movements.
Fintech is the country's fastest-growing and highest-grossing subsector of 2023, achieving total revenue of $2.8B, up 22.8% or $512m. The fintech sector has expanded at a rate of 22.7% per annum for the last five years and now accounts for one in every six tech dollars captured by NZ's top 200 firms.
Tech salaries continue to outpace the NZ average, but onshore employment slows
Job growth for TIN200 firms fell to 3.1% down from 8.5% a year prior. Onshore jobs fell by 193 over the recorded period to 32,729 total, while surveyed firms expanded offshore workforces by 2,127 staff for a total 31,145. The average salary for employees was $99,740, up 8.5% in the year to June with TIN200 firms delivering $3.3B in wages to the domestic economy.
Tech firms defend their position
Slower employment combined with boosted offshore earnings creating higher-than-usual productivity growth, with $268,170 of revenue contributed per employee in 2023, up 8.5%. The report also found that TIN200 firms collectively invested $1.7B in research and development over the past year, up by $153m and exceeding 10% of total revenue for the third consecutive year. Meanwhile underlying profits for the 200 were steady at $2.4B, or 14.0% of total revenue.
Report author and TIN Head of Research Alex Dickson says:
"When it comes to uplifting New Zealand's economy and society, no sector has the current impact or potential for future growth like tech does – but you wouldn't hear about it.
Tech is New Zealand's second-largest source of offshore cash after dairy. And it's only growing in size – it's doubled since 2013. That means there's a critical mass of large, profitable firms with global reach and the wherewithal to develop new innovative products and services.
In the past decade, the median revenue for a top 200 tech firm has increased from $13.6m to $26.9m, while the average staff count has climbed from 199 to 319.
This is not a group of plucky start-ups we're talking about here. These companies employ tens of thousands of people both here and overseas (the latter actually looks set to overtake local employment) as Kiwi firms put 'boots on the ground', whether that's by hiring or acquiring.
There is insatiable demand for tech skills and capital to support this growth – and these are two areas where New Zealand could come unstuck. Tightness in the job market continues to drive up tech wages, which are now pushing $100k for the average worker, well above the national average.
What's really laudable is when you consider that all this success has taken place against a backdrop of economic and geopolitical flux. Despite Covid, despite trade tensions and successive economic shocks, local NZ tech is truly flourishing and flowering."
Copies of the 2023 TIN Report, which is sponsored by New Zealand Trade and Enterprise (NZTE), Absolute IT, ASX, BNZ, Altered Capital and NZGCP, can be ordered here.
For more information and interview opportunities, please contact:
Alex Dickson, Technology Investment Network
email: alex.dickson@tinetwork.com
mobile: 021 089 00504
About Technology Investment Network
Technology Investment Network (TIN) has provided definitive data, insightful analysis and powerful connections to the New Zealand tech sector since 1999. Its flagship publication, the annual TIN Report, is the leading source of information on the New Zealand technology sector, quantifying the economic significance of the technology sector.