TIN Member Spotlight: Aft Pharmaceuticals
19 July 2021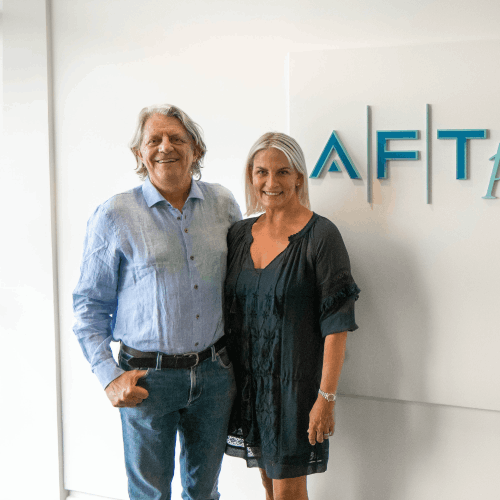 AFT Pharmaceuticals company vision is simple: to develop innovative products that help people. At the heart of the company's success therefore sits Research and Development to constantly improve existing products and develop new ones.
AFT Pharmaceuticals has grown steadily since its formation in 1997 and jumped an impressive nine ranks in the 2020 TIN Report from position 33 in 2019 to position 24 in 2020.
This impressive growth led to AFT Pharmaceuticals to be the 10th company on the EY Ten to Watch list. The EY Ten Companies to Watch are the companies with the highest dollar value increase in revenue in the past year amongst the top 100 TIN tech companies.
We were curious to find out more about AFT Pharmaceuticals success and future plans.
AFT Pharmaceuticals were the only Biotech company in the 2020 EY Ten Companies to Watch list, achieving its second placement on the list with $20.5m in revenue growth in FY 2020. What were the key business decisions that led to this success?
Over a long period, we have succeeded by sticking to our strategy of identifying health needs and then developing and distributing clinically proven treatments globally.  
In FY 2020 that meant growing our Australian and New Zealand businesses, where we now sell more than 125 different products. It also meant continued growth in Asia and internationally, particularly with our portfolio of Maxigesic pain relief medicines.  
We had some nagging concerns over the COVID-19 outbreak early in 2020 so had increased our stock holdings of some products which proved to be fortuitous as the effects of the pandemic became more apparent. 
You mentioned in the 2020 TIN Report that the best business decision of 2020 was "increasing stock levels pre COVID-19 hitting."
What are your three business priorities for this financial year?
Our business priorities are to focus on a number of new product launches in Australia and New Zealand across our seven core therapeutic areas of pain, eyecare, vitamins, allergy, gastrointestinal and dermatological care and hospital products. We worked hard over lockdown to keep advancing our local pipeline and this is now close to market for a number of products.
We also managed to finalise a number of agreements working remotely and we are now focused on completing registrations such as in the USA or new launches such as Maxigesic IV across a number of key European territories.
We also completed a successful trial for our e-commerce T-Mall site in China so now we are working to expand this and further add to our e-commerce offering across our portfolio of over-the-counter products. This is important as we had some impact from the lack of Daigou trade across our local markets. 
On May 5th 2021, you announced that you licensed Maxigesic IV into Colombia, Peru, Chile, Ecuador, Bolivia, and Uruguay, extending the medicine's addressable market in Latin America and the Caribbean to 17 countries; achieved through an agreement with Pharma Bavaria International. How has working with partners helped you to expand globally?
We have a significant number of countries where we have agreements being more than 100. It is literally impossible for us to operate ourselves in more than a few countries, so we have focused on being good at development in terms of running clinical studies for our developed products and then partnering with companies that extend the markets and reach of our intellectual property. The added advantage of this approach is that a number of these partners also help to provide a pipeline of innovative products that can be in-licensed to meet health needs in our core Australasian markets.
Having said this, we have recently established small AFT operations in Europe, based out of Ireland and then also Asia based out of Hong Kong.
The hunt for talent seems to be the biggest challenge for Kiwi tech exporters this year. What strategies have you adopted to find new talent/retain staff in this challenging environment?
We have hired a few staff overseas, such as in Europe and Hong Kong. However, our head office in Takapuna continues to slowly expand and most of our staff are North Shore locals who avoid the worst of Auckland traffic by living and working local.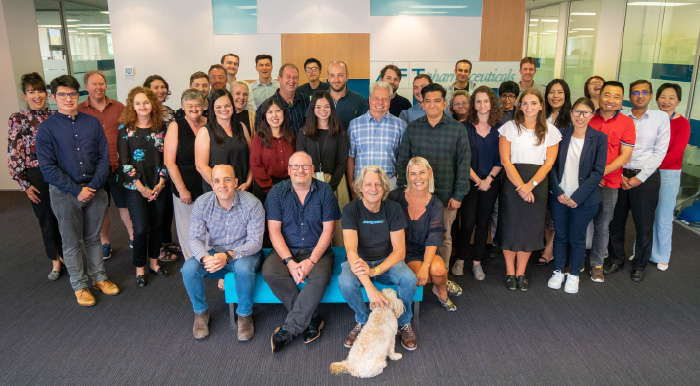 With such a strong offshore focus, what keeps you in New Zealand?
Good question. Presently travel restrictions are becoming a more significant annoyance especially post vaccination. New Zealand always does suffer from the tyranny of distance and we spend a lot of evenings talking with Europe or first thing with USA East Coast.
However, the overall drawcard has to be the local environment which is largely a pleasant experience on Auckland's North Shore. It is this that ultimately keeps us here given the attractions outside work such as beach swimming, paddle boarding, fishing and skiing in the winter down south.
Click
here
to view the TINTech Directory listing to learn more about AFT Pharmaceuticals.
Trend Analysis. Research Tool. Prospecting List.
Become an official member of TIN and receive your copy of the Report at no added cost, plus discounts on exclusive events, opportunities to increase your company's profile, and connect with industry & government leaders.