Technology IPOs Adding High-Growth Companies to Sharemarket
Outlook for tech sector and tech listings on ASX has never looked brighter.
New Tech Options for Investors
It is a cliché to say 2020 was an unprecedented year, generally because of the relentless bad news. For the ASX listings business, however, the year was more of an annus mirabilis.
Our six-year effort to establish ASX as a genuine home for tech companies was vindicated in February with the successful launch of the S&P/ASX All Technology Index by the Minister for Industry, Science and Technology, Karen Andrews, surrounded by the leaders of the local tech sector, bankers, fund managers and various stakeholders. The index launched with a market capitalisation of $100 billion and 46 members.
No sooner had we launched with positive press and peer recognition than COVID arrived on the scene. Within weeks, the index had fallen 42 per cent and the newly launched BetaShares S&P/ASX Australian Technology ETF (ASX: ATEC) – which tracks the index – was attracting little interest.
We were soon fielding calls from journalists about the timing of the index launch and its material underperformance. Fortunately, this time in the shade was short-lived, thanks in part to fiscal policy that stabilised the economy and led to a global recovery in equity markets.
Since the sharemarket nadir in March 2020, we have seen the All Tech Index rally 125 per cent and the ATEC ETF become one of the fastest-growing funds in the market, attracting $194 million in funds under management and still growing.
As important is the composition of the index, which for reasons of diversity is always the key ingredient. Across twelve months and four rebalances, the index has grown to 75 companies with representatives from New Zealand, the United States, Israel, Ireland, Malaysia, Singapore and Germany.
During this period, the market capitalisation of the index has grown to $160 billion, with the average daily turnover of the constituents making up $875 million of the local market.
Today, ASX has over 30 listed technology companies with valuations greater than $1 billion market capitalisation compared to 10 companies five years ago.
So technology is in and technology is everywhere, but why does it matter to the market?
Aside from the obvious point that tech is the future and that we are in the digital age, the tech sector provides diversity away from Australia's historical reliance on mining and financial stocks (which had left ASX as one of the most concentrated markets in the developed world).
Tech is mainly about growth. The tech sector total shareholder return (TSR) has averaged 23 per cent over the past five years compared to TSR of 9 per cent for the S&P/ASX 200, according to ASX analysis.
Another contrast is that the TSR for the 200 is driven by dividends while the tech sector is genuine organic growth. The beauty of tech is its scalability. You do not have to invest as much capital to sell your services.
Furthermore, the technology sector has been one of the largest sectors for raising follow-on capital. Afterpay (ASX: APT) is a great example, having raised around $2 billion since its IPO in 2016, including over $1 billion in 2020 alone.
Indeed, during the COVID crisis, most technology companies raised capital for growth purposes rather than balance-sheet strengthening.
The momentum in tech listings continues to be positive. So much so that ASX has become one of the largest stock exchanges in the world for tech listings outside of the US.
The market has even given the sector's most popular names their own acronym – the so-called WAAAX stocks (WiseTech, Afterpay, Altium, Appen and Xero). These companies have a range of features in common, including high growth, disruptive technology offerings and humble beginnings.
But the most attractive feature is that they are all deriving the majority of their growth outside of Australia.
On my first business trip to the US many years ago, I was proud to see the News Corp offices on Avenue of the Americas and the new Westfield mall in Century City.
I was equally proud on my last trip to the US to see Afterpay stickers on the windows of many retailers. I've had similar experiences, whether it's WiseTech's (ASX: WTC) presence in the international freight market, Altium's (ASX: ALU) head office in San Diego, Appen's (ASX: APX) recent acquisition in San Francisco, or start-ups in Tel Aviv telling me Xero (ASX: XRO) is their accounting software of choice.
These businesses are as important as the iron-ore and LNG exports to our fast-growing neighbours. They provide export of services in exchange for foreign currency and offer employment opportunities in Australia.
Indeed, a recent OECD report captured by Crossroads highlighted that companies five years old or younger account for around 17 per cent of total employment and 48 per cent of all new job creation.
These figures don't surprise, but their benefits are often overlooked. Additionally, these companies are leaders in the environment, social and governance (ESG) measures used increasingly by investors for critical investment decisions.
Global Tech Interest in ASX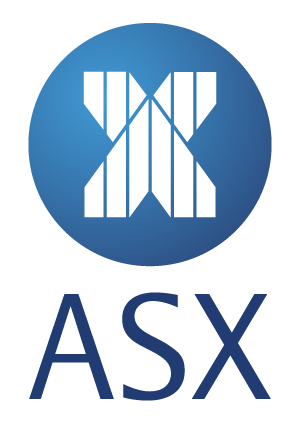 It is not just Australian companies that are benefiting from our vibrant listed technology market. We are seeing IPOs from the US, Ireland, Israel, Singapore and NZ.
Why do companies from the United States list on ASX? The primary drivers include the prohibitive cost of being public in the US, the attractive size of our capital market, and the ability to gain early index inclusion. In addition, the very size of the US market means companies often get overlooked, especially if they are not large consumer brands.
It is five short years since I was pitching ASX as a capital market in a Palo Alto backyard to a group that resembled the Mos Eisley Cantina in Star Wars – replete with a founder who was seeking funding for his start-up to undertake mining on Mars (hence my intergalactic reference).
Since then, ASX has attracted over 100 IPOs from overseas, and the pipeline for foreign and domestic IPOs in 2021 has never looked brighter. With that comes opportunities for further inclusions in the All Tech Index and greater diversity opportunities for Australian investors.
Finally, the importance of a vibrant venture-capital community cannot be understated either. In recent years, we have seen massive growth in capital raised by VCs and an explosion in funding for Australian technology. VCs are strategic partners for ASX and essential to the IPO ecosystem.
Max Cunningham is Executive General Manager, Issuer Services and Investment Products at ASX. He joins the highly regarded TIN Techweek 2021 panel at 'Sustaining Global Ambitions for Tech Success and the Launch of the Investor's Guide to the New Zealand Technology Sector. Find out more and register for the event here.