TIN Member Spotlight: DEC International
1 September 2021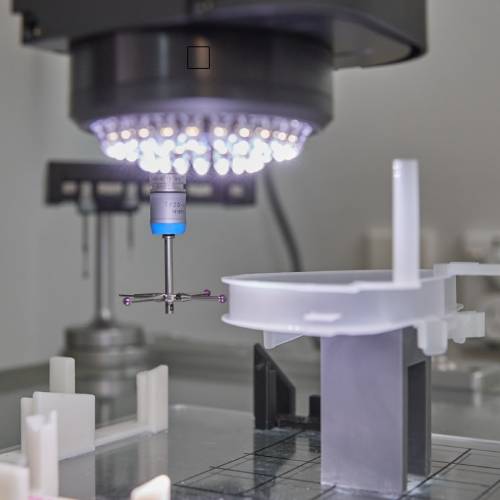 Some companies on the TIN200 have ranked highly on the list since its inception. Other companies have tended to fly under the radar, quietly getting on with doing what they're good at, while building strong enterprises with steady growth.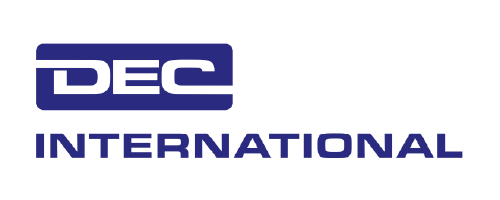 With a company history that goes back over eight decades, DEC International is one such company that leapt into the TIN200 for the first time in 2020 with a No. 64 ranking. As such, it is a Kiwi tech success story that many may have never heard about.
The company has evolved significantly since its founding in Hamilton in 1941 under the name Plastic Products Ltd. In the years following, its range of products grew and diversified, until 2019 when the company divisions DEC Manufacturing Limited and Millennium Plastics Limited were rebranded to DEC Pharmaceutical and DEC Plastics.
Today the company is building on its long history of successful R&D, focusing on "new manufacturing technologies and methods to deliver innovative solutions in Technical Injection Moulding and Controlled Drug Delivery," and commercialising a number of novel controlled release drug delivery technologies for human and animal health along with a range of medical devices.
DEC International's company roots go back nearly 80 years, and it has evolved
significantly
over that time. What are the consistent business approaches that
have helped the company stay ahead of the industry from its early days until now?
Since 1941, this business has been built upon the idea that innovative thinking must be met with manufacturing excellence.
Throughout our history, our greatest successes have come from a determined motivation to make real advances in the industries we've worked in, through research and development. But these have always been delivered with a focus on quality processes – making the things, but making them perfectly, getting them to scale, and getting them to market.
Today, we continue to work with innovators and researchers that have ideas that are at risk of falling into the 'valley of death' – that great gap that exists here in New Zealand between early stage prototypes and commercialisation. DEC is the enabler that bridges that. We understand the pathway to market, operating within a regulated environment across the globe, and what it takes to be the manufacturer of choice for global corporations.
We see that the thing that separates great ideas from life-saving or world-beating solutions is the ability to actually make the things. Not just the ability to make it once, but the ability to conceive of a process to make it perfectly, and to make it at scale, which is why we've recently adopted the phrase 'Make. Make Perfect. Repeat.' – because what we make deserves nothing less than perfection.
Research and development is clearly a core focus for DEC. How do you balance contract manufacturing with your own product development in human and animal health, and what strategies do you follow to ensure that the company's investment in R&D and innovation effectively drives the company towards growth?
We make a clear separation between the intellectual property (IP) of the partners for whom we contract manufacture, and the development of our own. We ensure that there are strict protocols around the access of IP by differing teams within the business to ensure security of our partners, and our own IP. 
Ensuring that our innovation drives toward growth is about focus. We are specialists in slow release of APIs through different polymers. So our focus in R&D ensures that we continue on this path. We also keep ourselves focused on playing to our strengths. We have experience in bridging that 'valley of death' with getting NZ innovators' products to market as a contract manufacturing organisation (CMO), but also have real confidence in our own proven ability to take our own products to market.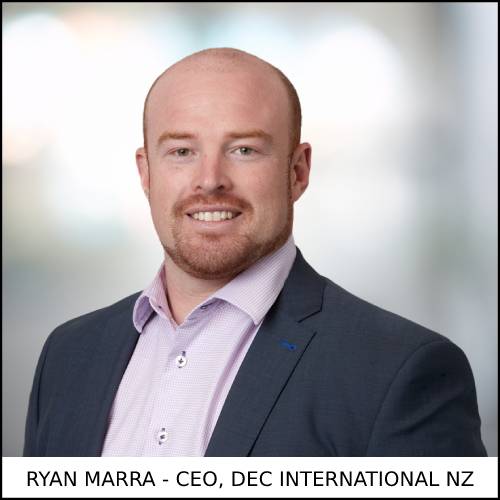 How has COVID-19 affected DEC International, and how are you planning to
navigate the challenges of doing business and managing supply chains in the
year ahead?
Like all businesses, we are constantly being challenged with supply chain
complexities – particularly with imports and exports. The raw materials that we use
are all imported, so we have been
continually working with suppliers to ensure
continuity. We have experienced specific challenges with the global demand for
medical-grade silicone
.

 
S
o
 

we rely on the relationships we've built with our suppliers
over a very long time, and we practise long term forecasting to lessen the risk and
keep these supplier relationships strong.
The hunt for talent and skilled staff continues to be one of the biggest challenges reported by many Kiwi tech exporters this year. Is this also true for DEC International? With more than 180 skilled staff working on a 24 hour / 5 day basis, what do you do to build a company culture that helps your staff stay motivated through such a busy schedule?
We are a values-based organisation that encourages our staff to be driven by the pursuit of perfection. That line we use - 'Make. Make Perfect. Repeat' - isn't just a promise to our customers; it's also a constant reminder and motivator for all staff at DEC. They know the products that they manufacture make a difference, and that we're here to make them succeed. When they succeed, so do we. 
We also continually review the employee benefits we offer – recently adding health insurance for our staff. We build trust throughout our business by having regular 'Town Hall' meetings led by the executive team. These sessions explain current challenges and opportunities for DEC along with financial performance and long term strategy. We want everyone to know where we're at, but more importantly where we're going – because we can't do any of it without all of them. 
DEC has always embraced a continuous improvement philosophy. So we encourage our teams to continually challenge the status quo, and to find new ways of solving a problem or engineering out inefficiencies. 
The company's 2021 revenue results have shown an increase on last year. What has driven this growth, and what are your company priorities for the year ahead to continue this trend?
The growth has been as a result of the success of our partners in the market, along with great partnerships in our supply chain. This has allowed DEC to take greater market share from our competitors that have been unable to get raw material. DEC is lucky to operate from New Zealand, and being able to operate uninterrupted through COVID. 
We've also developed a bold new business strategy, which has been connected to a new brand strategy – which is due for launch in September. The sharpening of the strategy and clear branding have been two areas of focus for DEC's new CEO, Ryan Marra, taking the helm, and the coming together of a fresh executive team. DEC is very clear on the priorities for the coming year; with plenty of opportunities in the pipeline. Now, we have to stick to the plan, take on the business we need, and be very clear on what we say 'yes' and 'no' too. 
Click
here
to view the TINTech Directory listing to learn more about DEC International.