GD1: The 'Bottoms Up' Investment Approach
11 May 2023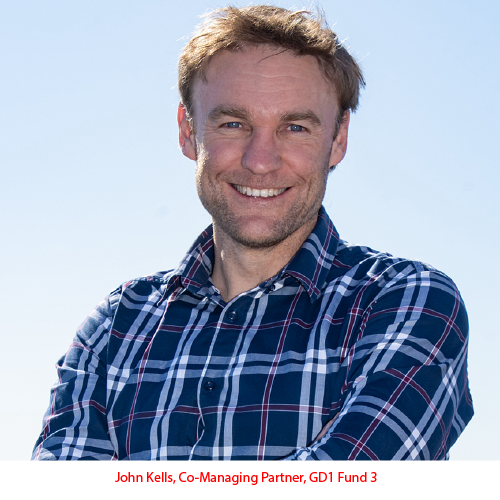 At venture capital firm Global from Day One (GD1), we exist to help New Zealand founders and teams dream big, execute effectively, and reap the rewards of success on a global stage. We're passionate about partnering with talented and ambitious founders who are leading innovative early-stage companies that we anticipate will create large-scale global impact.

Our focus is on investing in New Zealand-based technology companies raising from Seed through Series B capital, and then supporting them with a long-term follow-on capital allocation strategy.

The "bottoms up" investment approach of our core fund, GD1 Fund 3, means we target the best-emerging software, hardware, and science & advanced engineering-anchored companies across New Zealand's incredibly diverse and vibrant tech ecosystem. This recognition ensures that we are high conviction responsible investors and therefore selective about the companies we partner with.

Most recently, we were proud to invest in exciting companies like Foundry Lab (cutting-edge additive manufacturing company based in Wellington), Dawn Aerospace (deep tech/space tech, Christchurch), Osho/Basis (connected hardware, Auckland), Orbica (geospatial intelligence SaaS platform, Christchurch), Auror (repeat retail crime SaaS enterprise solution, Auckland), Runn.io (agile resource deployment SaaS application, Wellington), and Formus Labs (automated AI enabled 3D healthtech pre-operative planner for orthopaedic surgeries, Auckland), to name a few. It's incredibly humbling to witness the teams in companies like these work tirelessly to build and scale. By targeting the largest offshore markets offering a disruptive solution that is mission-critical to their customers, and with a product-based global competitive advantage, we are loudly optimistic to see the next generation of global success stories from New Zealand.
GD1 is deeply committed to supporting our portfolio companies post-investment. Our Investment Team, dedicated GD1 Operating Partners, and specialists like our recently hired GTM Principle combined have a breadth and depth of international experience and networks to help maximize each company's value drivers. The combination of which allows us to position our companies most effectively with, as examples, best-in-class go-to-market execution and hiring talent, right through to the implementation of production methodologies, financial positioning and automated operational improvements.

With a responsive hands-on value-adding approach, GD1 is fast being recognised by the founder community, as we offer critical company support to craft and refine meaningful business models to unleash enduring lifetime value. We believe that investing in early-stage companies and providing our founders with the resources they need to grow and succeed can help build a brighter future for all.
Click here to learn more about GD1.