Innovation to the Fore at Fieldays
22 June 2019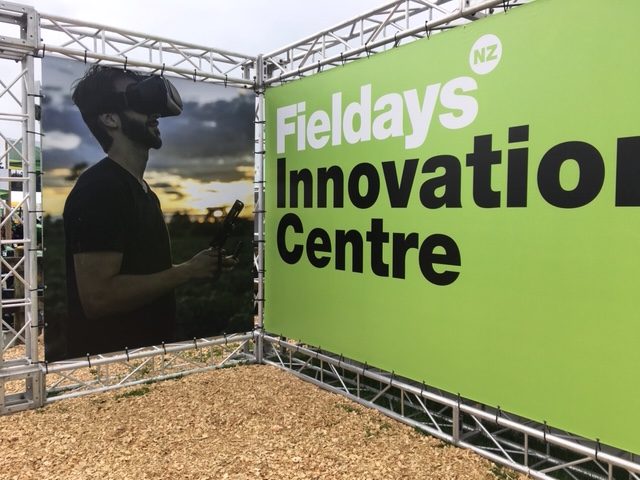 Innovation is at the cornerstone of Fieldays; the Southern Hemisphere's largest agricultural event, boasting more than 1,000 exhibitors and attracting nearly 130,000 visitors over five days. Now in its 51st year, Fieldays is regarded as the ultimate launch platform for cutting edge technology and innovation - no more so than the products and applications on display in the Innovation Tent. 
Two in particular caught our eye.  PICMI - which simplifies the employment process for agricultural seasonal staff, was born out of the personal problems faced by its founder Genevieve Griffin-George when she had to take over the running of the family's kiwifruit orchard at short notice. The cloud-based platform enables employers to get pre-verified workers onboard fast, and cuts down on paperwork, saving time and money.
Genevieve is a former designer and PWC consultant and drew on this experience as she sought to find a solution to the problem of finding seasonal workers.

PICMI won a trifecta of Innovation awards at Fieldays — held on the second morning of the show - including the Fieldays Grassroots Prototype Award, the Vodafone Innovation Technology Award and the James & Wells Innovation Award.  Find out more about PICMI here.

Commenting on her win, Genevieve said, "What a week!  There were so many great businesses and people showcasing their innovations so we feel very honoured to have won these awards. Being at Fieldays has enabled us to connect with various government sectors and industry leaders in New Zealand and also offshore. We are now looking at how we can work together to develop further features that will benefit the industry - exciting times ahead!"

Meanwhile, five female Year 13 students from St Paul's Collegiate School won the title of 'Young Innovator of the Year' with Bobble Trough, their solution for combatting dirty animal troughs. Jana Stokes, Cate Wilson, Pearl Lovell, Abby Bartels and Lucy Gray designed 'Bobble Trough,' which is a floating electrolysis unit that releases small amounts of copper ions to prevent the growth of algae and other microorganisms in troughs.
A 24/7 fully automated unit that can link to your phone, Bobble Trough allows farmers to monitor the copper levels ensuring they are fully maximised in the trough.

The St Paul's group developed the product in one of their Agribusiness classes; a programme pioneered by St Paul's in collaboration with Dairy NZ, Beef + Lamb NZ and a number of key industry leaders.

"Agribusiness is now a subject at NCEA L2 and 3 in New Zealand schools," said Peter Hampton, Director of AgriBusiness at St Paul's. "The girls have been learning about innovation, marketing and the adding of value to products in class, and have applied their knowledge in coming up with the Bobble Trough entry into the Fieldays Innovation awards. Most of the group will be heading for Agribusiness related qualifications and careers in the years ahead."
You can read more about Bobble Trough here.