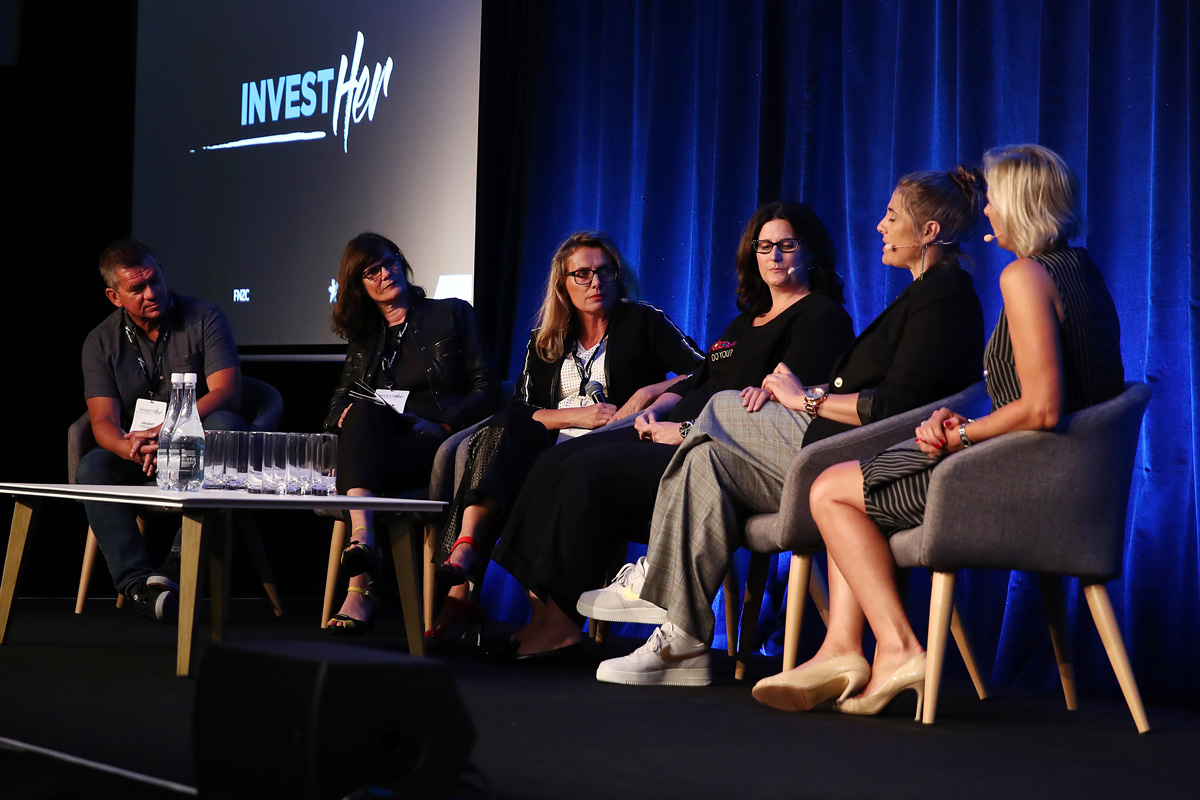 Fireside chat on stage at the InvestHer Awards at Spark Arena in Auckland (Photo by Fiona Goodall/Getty Images for NZTE).
We were pleased to have the opportunity to attend last week's inaugural InvestHER investment showcase event for female-led ventures, held in conjunction with New Zealand Trade and Enterprise (NZTE), FNZC and Spark.
Following a welcome video message from NZ Prime Minister Jacinda Ardern and others, their founders – all women – presented to the large gathered crowd, pitching for funding for their respective next stages of growth.
It was exciting to see that seven of the nine companies presenting are technology focused, and already experiencing significant growth through exporting new and innovative products and services to the world from their New Zealand base.
Tech companies featured included:
BoardPro (Board management software) –COO,Kim Thibault

PageProof (Encrypted document review software) – CEO, Gemma Hurst

Preno (Accommodation property management tool)–CEO, Amelia Gain

Weirdly (Recruitment software) –CEO, Dale Clareburt

Winely (AI hardware / software for winemaking)–CTO, Abbe Hyde

Yabble (Blockchain-based consumer dataplace) CEO, Kathryn Topp

Zeddy (Data-based livestock feeders)–CEO, Kate Gwilliam

All presentations were highly professional and compelling, and all indications from the interest in and success of these companies suggests we may very well see them all featuring on the TIN200 in coming years.
Congratulations to all the women who presented, and to NZTE for hosting such an impressive event.