Launch of the 2018 TIN Report – Christchurch
31 October 2018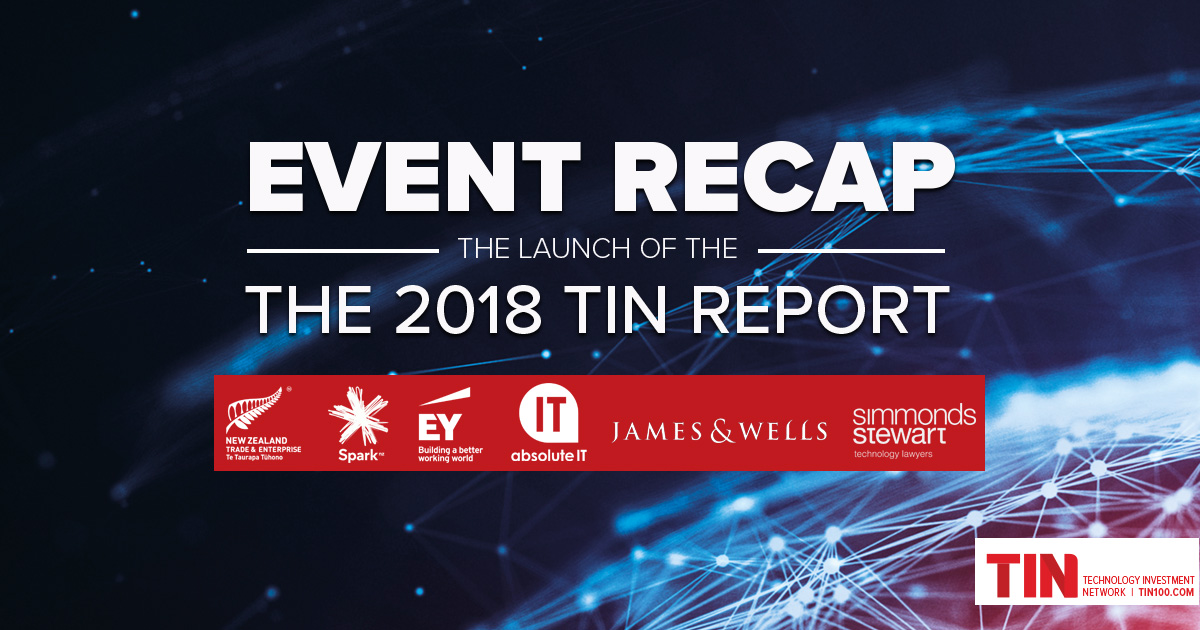 Christchurch's GreenHouse Innovation Hub played host to the Christchurch launch event of the 2018 TIN Report, with TIN MD Greg Shanahan presenting key findings and insights from this year's Report.
In addition, David Carter, Chair of the Canterbury Tech Cluster gave an update on the tech sector from a local perspective, including what to expect from the sector over the coming 12 months.
Kurt Janssen, Founder and CEO of Orbica — recognised as one of the 2018 Spark Early Stage Companies awards – shared his thoughts on raising capital and how it has affected the company's journey to date. He also spoke about Orbica's unique culture and the role the "Orbicans" have played in the success of their company.
Doug Hastie, CEO, Syft Technologies – a winner of one of the 2018 Absolute IT Supreme Scale-Ups awards – spoke about the key ingredients of scaling up a deep tech company, the changes that have been made to enable Syft's success and the benefits of being located in Canterbury.
A traditional stronghold for High-tech Manufacturing firms, the Canterbury region experienced revenue growth of 7.0% or $58 million in FY 2018.
Order your copy of the TIN Report here – http://tin100.nz/2pe4SXH

See the Photos
---