Launch of the 2018 TIN Report – Wellington
31 October 2018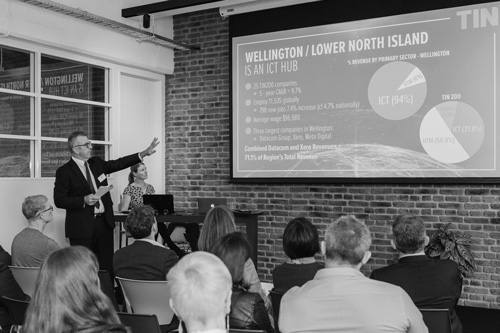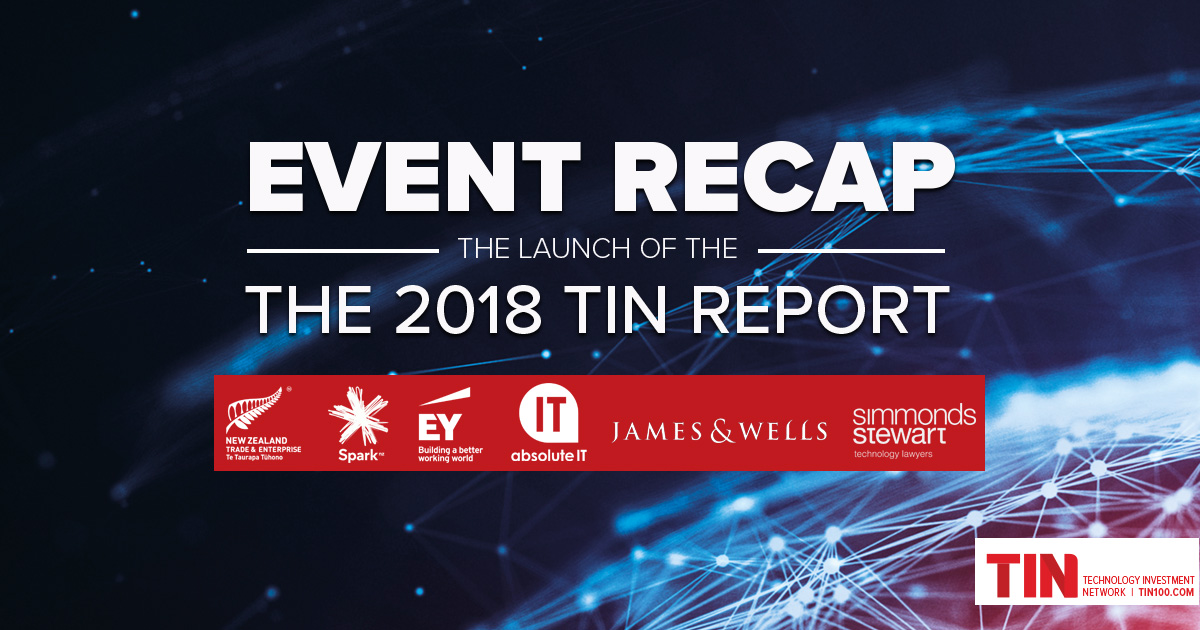 Early stage tech entrepreneurs, industry heavyweights, investors and supporters gathered at Wellington's Biz Dojo yesterday to celebrate the launch of the 2018 TIN Report and hear the key findings and insights from TIN MD Greg Shanahan.
In addition, David Perks and Dorien Vermaas from the Wellington Regional Economic Development Agency, WREDA, discussed what we can expect from the Wellington region's tech sector in the next 12 months.
Stuart Wilson, CEO, Modica Group — a winner of one of the 2018 Absolute IT Supreme Scale Up awards – talked about the role that acquisitions have played in his company's growth and in-roads into foreign markets.
As the second-largest revenue generator in this year's TIN Report, the Wellington region accounted for 21.2% or $2.4 billion of this year's total TIN200 turnover.
Order your copy of the TIN Report here – http://tin100.nz/2pe4SXH

See the Photos
---