HARNESSING TECH'S SLINGSHOT EFFECT FOR NZ'S POST-COVID-19 RECOVERY
22 April 2020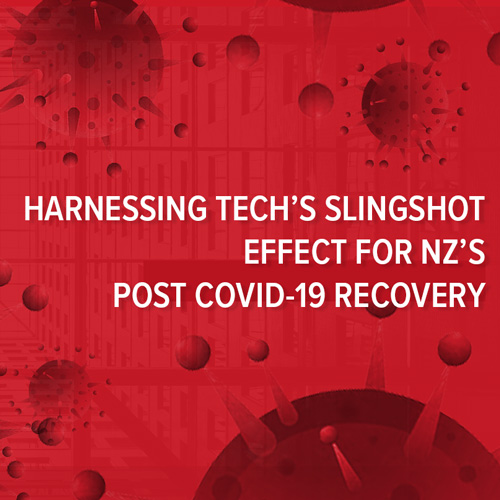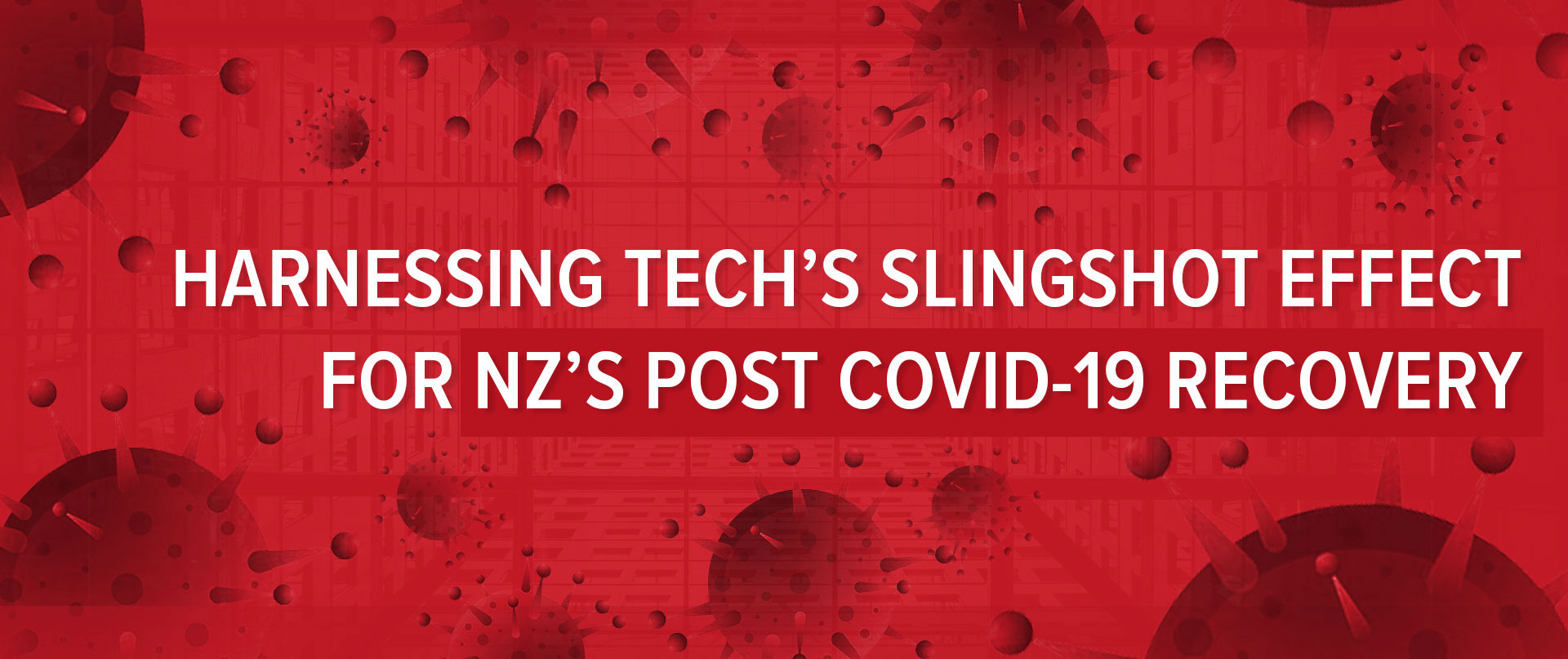 Once New Zealand emerges from COVID-19 lockdown, the technology export sector presents one of the most robust opportunities to sustain NZ's economic momentum in the face of the decline and uncertainly surrounding tourism, says TIN Managing Director, Greg Shanahan.
Over the past five years, the gap in offshore income between international tourism and tech exports has narrowed as TIN-surveyed companies have hit their stride and hundreds of millions of dollars of foreign and local investment has poured into emerging Kiwi tech businesses.
In 2019, tech exports came in  at just under $9B and grew at 11% per annum, while international tourism was plateauing at just over $11B. In the face of a global economic downturn, irrespective of the cause, the tech export sector is likely to be less affected than other sectors – so it's fair to say that in the coming year these sectors will trade places in terms of global revenue brought to New Zealand.
"Our success will not be defined by predictions from televised economists but by the actions we take collectively to support and celebrate our thriving tech sector in the coming months and years. "Greg Shanahan - Managing Director, TIN.
TIN companies typically operate in the 'business to business' space and are therefore: 1) less sensitive to declines in consumer spending, 2) provide essential operational infrastructure, 3) have locked in recurring revenue as part of their service business model and 4) are increasingly large and profitable.
Last year was the second consecutive year that revenue grew for the TIN200 (the 200 largest tech exporters) by over $1B. Last year, fifty TIN companies had revenues over NZ$50m, eight had revenues over NZ$200m and three had revenues over NZ$1B. As scale has grown, profitability has also increased across the board.
Let's be clear though. Tech exporters will not emerge unscathed from a COVID-19 recession, but it is a more mature, diverse and stronger sector than that which faced the start of the GFC over a decade ago.
So, what can we do to use the tech sector's momentum to continue building economic growth for New Zealand as a whole through this challenging time of COVID-19 and beyond?
Here are three things I suggest:
1. Identify the market sectors that will thrive directly because of COVID-19 (i.e. healthcare) and support the companies within them (e.g. Fisher & Paykel Healthcare, AFT Pharmaceuticals)

Our recently-published NZ HealthTech Insights Report 2020 identified over 180 healthcare technology companies currently in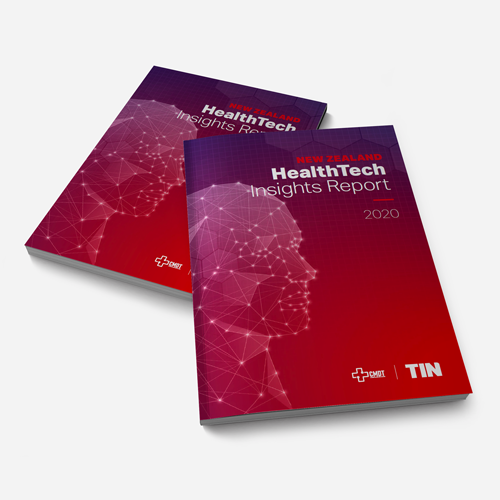 New Zealand which have international export ambitions. Many of these companies may have a significant role to play in the world's response to the current pandemic, so – as an industry and a nation – we should consider what innovative and radical things we can do to support them in their crucial work, both now and into the future.
Government should look at funding options such as low interest debt or grants to support acceleration of development and commercialisation of COVID-aligned strategies that will result in economic growth and job creation. They should also help fast-track and support commercial trials in the NZ healthcare ecosystem. The tech industry meanwhile can contribute to this effort by supporting and collaborating on sales introductions offshore. NZTE is well placed to host offshore events for healthcare decision-makers to enable this.
Initiatives such as these will not only help save many lives, but also build our healthtech companies into even stronger businesses, which generate more jobs that can respond to future health crises with even greater efficiency.
2. Identify the tech market sectors that will be largely unaffected by COVID-19 (eg. Fintech, software solutions) and look at ways to support job growth at these companies within them.  

With the growth of remote working, opportunities are increasing for innovations around online collaboration tools, e-commerce and payments solutions. As we navigate the uncertain waters of a world affected by COVID-19, we need to be asking how we can create support for companies with strong cash flows to bring forward planned expansions and recruitment for delivering on these innovation opportunities.
As an industry we can collaborate on sales introductions for Kiwi companies offshore, host virtual and actual events for decision-makers, and perhaps – if the current lockdown strategy is successful and we can open our borders to international travel again – leverage our successful management of COVID-19 to become a global centre for ongoing technological innovation around doing business in a changed and ever-changing world.
3.  For those companies adversely affected by COVID-19, provide triage to support those with great prospects and minimise the pain for those without.
In a post-COVID-19 world, it will be vital to identify and support those businesses with medium to longer term prospects that have a greater chance to rebound from this crisis. With inevitable slowing of international trade and concern regarding global supply chains, we and other nations will need to consider technology solutions that increase  local supply capacity for food, energy and pharmaceuticals, and businesses may have to pivot towards shorter term opportunities to survive. Alternative sources of funding may need to be investigated, such as equity crowd funding, grants and debt reduction assistance.
As companies focus on the reality of the current global pandemic situation, including cancellation of forward orders, concerns about staff numbers, anxiety from suppliers and negative global economic news, we should not be afraid to look for ways that we can harness the 'slingshot effect' that technology offers as we come out from under the rock of COVID-19. Though painful, it also presents a unique opportunity for New Zealand tech businesses to emerge from this not only intact, but on a healthy growth trajectory.
Our success will not be defined by predictions from televised economists but by the actions we take collectively to support and celebrate our thriving tech sector in the coming months and years. Let's stay the course, and then focus on rebuilding an even stronger economy for this and future generations.
Kia kaha,
Greg Shanahan