A Sea-Change in the Tech Sector
23 March 2021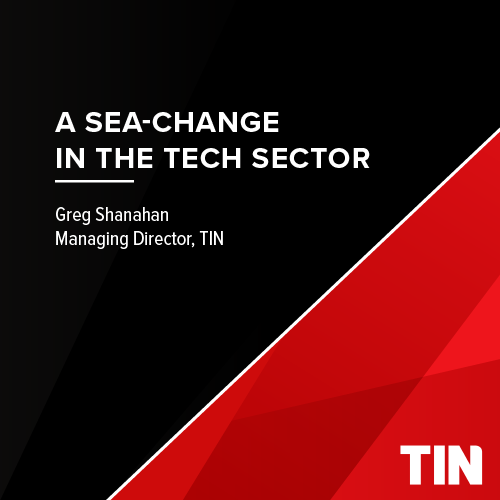 The unprecedented level of M&A activity in the Kiwi tech sector so far this year - seen most recently with Vend, Seequent and Transaction Services Group - is compelling evidence of a sea-change in approaches to growth that's been taking place globally over the past 12 months.
In times of crisis, it's natural to see more technological advancement and disruption as companies accelerate the adoption of novel technologies to meet changing needs and demand. We only need to look at the recent success of new healthcare products and innovations, and the rise of online collaborative solutions for remote working and e-commerce technologies.
As more capital becomes available on the global marketplace, the New Zealand technology industry is gaining increasing credibility, both as COVID-19 accelerates innovation across the wider industry, and as eyes turn to these shores for investment in companies with freedom to operate, without the same level of internal restrictions and divisiveness that many nations are struggling with.
MOTIVATED BUYERS, MOTIVATED SELLERS

We've seen a distinct shift around the COVID-19 position in the same way we saw a shift around the Global Financial Crisis in 2008. Around the world, there's a shakedown going on across industries, with highly motivated buyers and even more motivated sellers.
In New Zealand, our listed companies accounted for more than 60% of the TIN200 revenue growth last year and are becoming increasingly popular with investors. The fastest-growing TIN companies have engineered their businesses to become cash-flow positive and profitable, making them increasingly attractive to a broader range of investors.
These companies have performed well, as have the stock prices for listed TIN companies. This interest in technology stocks, as an increasingly mainstream investment option, opens up further opportunities for listing on the NZX, ASX or dual listing. A result of this may be that there are opportunities for a more symbiotic relationship between the ASX and NZX than has been seen in the past.
It's clear that many of the high-growth companies in the TIN Report are targets for investment. What we've seen in the growth of VC investment is that shareholders are motivated to get a return on an exit. With that growth comes the realisation that a business will either want to list or realise a return for investors via a trade sale.
With the recent massive shift in consumer spending online and radical changes in healthcare, the Fintech and Healthtech sectors are the most likely targets. COVID-19 has not only accelerated the addition of new technologies, but it's also brought more corporates to the party. Everyone wants a slice of the action. With their desire to take advantage of the dramatic technological shifts we've seen worldwide, corporates are increasingly on the lookout for investment targets with good returns.
IT'S NOT JUST ABOUT THE MONEY

When considering the Kiwi success stories of Vend, Seequent, TSG and others, and our natural desire for them to 'stay local', let's not forget that there's no one version of success.
It's also perfectly feasible and laudable for a New Zealand-owned entity to become a global player with a billion-dollar valuation from a solution that's been created here on home soil and see the benefits that will return to New Zealand in the long term.
We only need look at Fisher & Paykel Healthcare, which has spent the past three decades establishing its own brand, technologies and distribution channels, and maximising its margin to do that.
I firmly believe there's an opportunity for New Zealand to be an example of what success looks like from a corporate standpoint. Most New Zealanders are uncomfortable with the growth of entrenched or systemic inequality, and there's an opportunity for businesses to be instrumental in addressing that. Social equality and environmental protection are values that our home-grown companies need to hold close and not compromise by partnering with those who don't share the same beliefs.
COVID-19 has brought about a real evolution in company culture. The pandemic has made companies more cohesive, more collaborative and more acutely aware of the importance of their employees. As a result, we're seeing an unprecedented rise in levels of transparency, communication, compassion and concern for staff.
There's also a greater awareness of the importance of diversity at the heart of company culture – as companies increasingly understand that they need to have a variety of voices and perspectives on issues in what has become a highly competitive world. Being outwardly-focused puts companies more in touch with the real world and allows them to pivot and act effectively – in the same way Aotearoa's 'team of five million' responded quickly and decisively to help quash the rise of COVID-19.
The overseas interest in our successful tech firms looks set to continue, with the recent takeovers likely a sign of things to come. COVID-19 may have laid bare many things, but I don't see that as a vulnerability. Rather, it's presented us with opportunities for even greater growth globally and celebrated empowerment for those who have helped make it happen.
---
Trend Analysis. Research Tool. Prospecting List.
Become an official member of TIN and receive your copy of the Report at no added cost, plus discounts on exclusive events, opportunities to increase your company's profile, and connect with industry & government leaders.