26 July 2021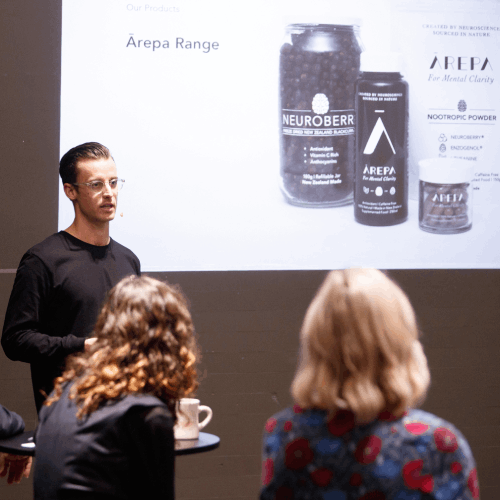 CEDA proudly partners with Sprout and The Factory to fuel innovators and doers, create investment opportunities and work towards one of our goals of becoming recognised as a top three global agrihub by 2025.
Home to more than 3,900 scientists and researchers, Manawatū is a place where people and companies in agritech and agrifood choose to be based. What sets Manawatū apart and is key to the regions competitive advantage, is that every necessary component of the ecosystem is contained within the small geographic boundary – from food research and production, IP and innovation, through to packaging and distribution. This, coupled with naturally fertile land, favourable geographic placement, and a powerful cluster of agritech and agrifood entrepreneurs, researchers, and companies reinforces the strength of the region, warranting its position as a leader in the agrifood space.
In April this year, it was appropriate that pioneering investor in agrifood technology Finistere Ventures partnered with New Zealand Growth Capital Partners (NZGCP) to announce the launch of the $40M NZD Finistere Aotearoa Fund. Operations are based out of Palmerston North at The Factory, a leading Research & Development (R&D) incubation cluster, central to Finistere's investments in New Zealand-grown companies such as BioLumic and ZeaKal, as well as its most recent investment in Sprout alongside partners Fonterra and OurCrowd.
The Finistere Aotearoa Fund draws on Finistere's experience investing in VC-ready opportunities in agriculture, food and sustainability with a focus on commercialising New Zealand's robust technology and intellectual property pipeline to support the growing demand for sustainability and nutrition solutions.
Basing this transformational fund in Manawatū reinforces the regions leadership and influence in the national agrifood sector, giving recognition of the significant ecosystem of capability and innovation here, with its naturally fertile land, favourable geographic placement, and powerful cluster of agritech and agrifood entrepreneurs, researchers, and companies.
Sprout, an agritech and foodtech accelerator and investment company, has accelerated many well established and recognised products and companies including Ārepa - a nootropics company, Cropsy Technologies, for disease identification in the viticulture & horticulture industries and Hectre, a SaaS product focused on sustainable orchard management solutions. Sprout alumni have raised just north of $15 million, they've accelerated more than 50 start-ups, helping them build their businesses for global scale and engaged with more than 750 companies.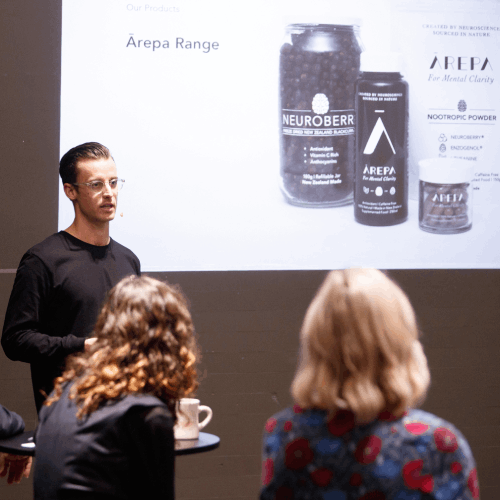 CEO of Sprout, Gil Meron took up the position of CEO at Sprout in February this year and while he admits that it is still early days and he still has plenty to learn about the Kiwi agrifood ecosystem, Meron has been thoroughly impressed by what he has seen so far and is excited about the growth opportunity.
"There is still a lot to do here. Dairy, beef, and lamb exports are a huge share of the economy, and this means to build the Kiwi farm of the future, we need to do it around animal livestock.
"While they want fresh and high-quality food, consumers also want food that is sustainable and low-emission. New Zealand can be a hotbed in the development of these products," he says.
Sprout's incubator intends to build New Zealand's agrifood and tech pipeline and is not restricted to just one sector or technology area.
"We want to be seen as business and ecosystem builders. We want to attract those people who see our specialist skills helping them to succeed. This ecosystem is one built on thousands of years of processes but is ripe for disruption. For an entrepreneur wanting to do just that, the opportunity to win is massive and Sprout is the perfect partner to help them achieve global scale."
Meet 5 start-ups that graduated from Sprouts Kiwi accelerator here:
https://agfundernews.com/sprout-going-global-with-meet-5-startups-that-graduated-from-the-kiwi-accelerator.html
Stay tuned for more nourishing and innovative products and technology, carefully curated in Manawatū, shared, and celebrated across the world.
Click
here
to view the TINTech Directory listing to learn more about CEDA.
Trend Analysis. Research Tool. Prospecting List.
Become an official member of TIN and receive your copy of the Report at no added cost, plus discounts on exclusive events, opportunities to increase your company's profile, and connect with industry & government leaders.