TIN Member Profile: Rakon
19 September 2023

RAKON CEO: Dr Sinan Altug
REGION: Auckland
YEAR FORMED: 1967
REVENUE: $180m
EMPLOYEES: 1,000
Rakon's frequency control and timing solutions are critical to managing flows of data that connect people, networks, and machines. They enable the lightning speeds of 5G networks, precision positioning for autonomous vehicles, synchronisation for cloud computing, and more.
Rakon's products continue to work in extreme heat or cold, under extreme pressure, while maintaining accuracy and stability of performance in those environments. That's why they've been used for over 50 international space programmes, including NASA's Mars Perseverance rover, European Space Agency's mission to study Jupiter's moons, and more recently, Indian Space Research Organisation's mission to explore the Moon's South Pole.
Rakon was founded in Auckland, where their head office and around a third of their workforce are based. The company has manufacturing sites in New Zealand, France, and India – where they recently opened a new facility. Rakon's NZ operations continue to be the centrepoint for its culture of innovation. The company is continuing its investments to further expand its capabilities in technology and IP creation – ensuring NZ remains and thrives as Rakon's Innovation Centre of Excellence.
The company is continuing to lower the environmental impact of its operations globally. The 2023 financial year saw the delivery of a step reduction in its greenhouse-gas emissions for the NZ operations, through the planned transition from using CO2 to liquid nitrogen in manufacturing processes.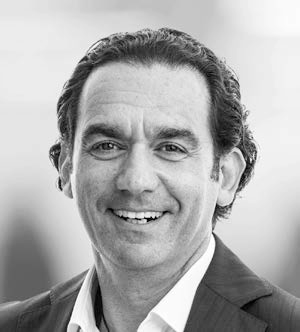 "A pillar of our strategy is highquality, world-class manufacturing. We are maintaining and building on this by continuing to invest in our manufacturing capabilities and ensuring we can adapt and respond to the dynamic demands of our customers swiftly and efficiently. As we grow on the world stage our 'heart' will continue to beat strongest in New Zealand as Rakon's Innovation Centre of Excellence."
DR SINAN ALTUG, CEO