TIN Member Spotlight: Aroa Biosurgery
20 June 2023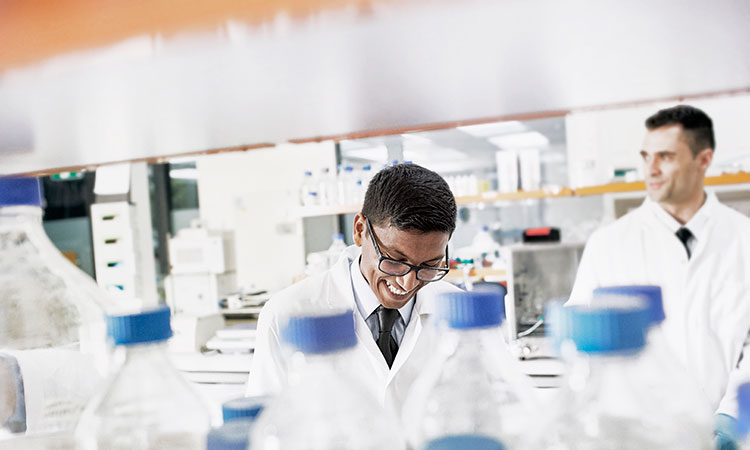 Aroa Biosurgery, ranked 77th on the TIN200 list, continues its success story this year through further focusing on expansion in the US supported by continued product innovation and reaching the important milestone of being EBIDTA positive for the first time.
The company recorded an impressive growth spurt in 2022, reporting a 78% increase in total revenue for FY22, 81% growth in product revenue and 8% improvement in the product gross margin.
Financial results for FY23 are equally impressive as released in May this year with a full-year product revenue increase of 55% to NZ$60.5m.
Dr Brian Ward, Founder and CEO of Aroa Biosurgery was inducted into Biotech New Zealand's Hall of fame earlier this year, recognizing his hard work within the biotech sector and having made a significant difference to individuals, companies, and Aotearoa.
We were keen to understand Aroa's capital raising journey which enables the company's continued growth and success.
At the inaugural Biotech NZ Life Sciences Summit in Wellington in March this year, Brian spoke about AROA's journey from concept to commercialisation. Could you share some of the key highlights with us about that journey??
Many of our key highlights share a common theme of being the first time we achieved success with significant initiatives. Some key examples are, our seed round, Endoform FDA clearance, early signals of exceptional patient outcomes, commissioning our purpose designed manufacturing facility, the Hollister partnership for wounds, our first invoices, the Tela partnership for Hernia and breast surgeries, our ASX public listing and establishing our own fully dedicated sales team.
Raising capital is a quintessential part of turning a great idea into a commercially viable product. What are AROA's key learnings around the early stages of raising capital?
Raising capital for a start-up is challenging and extremely time consuming. To succeed, you need a distinctive story, and a very clear and realistic plan on how you are going to achieve goals and create value for shareholders. You also need dogged determination to continue chasing opportunities. At the same time, you need to consistently keep hitting operational milestones to move the business forward.
In addition to roles across a range of life science companies, Brian has managed investments into New Zealand tech companies for the Foundation for Research, Science and Technology.
Having the experience on 'both sides of the table', what is his key advice to any start-up founder looking for capital?
There's a lot of similarities between raising capital from investors and grant funding agencies. You need to know what they are looking for, have a clear business plan to reach a value inflection point, demonstrate how the funds will be used and be able to present a compelling business supported by due diligence
You mentioned in the 2022 TIN Report that the best business decision of 2022 was "raising additional capital well in advance of needing it". What were the key success factors in raising the capital early?
Our most recent round of investment came on the back of our existing shareholders choosing to hold rather than trade their shares, while at the same time, there was strong demand from institutional investors. I think we'd done a good job of creating interest and there was unsatisfied demand. Our investment bankers came to us with strong inbound interest in a secondary raising. Initially we weren't looking to raise, but decided it was a good opportunity to strengthen our balance sheet. After previously pushing hard to make progress but continuously facing the prospect of running out of money within six months, it was great to put ourselves in a position where we could be well financed enough to become profitable.
In our last interview with Brian, he mentioned the importance of having 'a predictable growth story, and the ability to deliver on your revenue forecasts and key milestones' when you list a company.
What are the key processes you implemented in AROA to ensure predictability?
Predictability is a relative thing. Succeeding with a start-up and early-stage expansion is inherently unpredictable because there are many uncertainties, and you are so stretched trying to make it work. Inevitably, as the company has success and matures, you have more resources, and it becomes progressively more predictable.
From a process perspective, the most impactful point of leverage are activities that improve the likelihood of revenue growth and new product development.
Fundamental things, like having a cohesive overall strategy, effective communications, sharpening up market validation and commercialisation, improving project management and reliable and timely financial reporting, are all areas where we've introduced structure to support the ongoing growth and success of the company