TIN Member Spotlight: Aroa Biosurgery
17 May 2021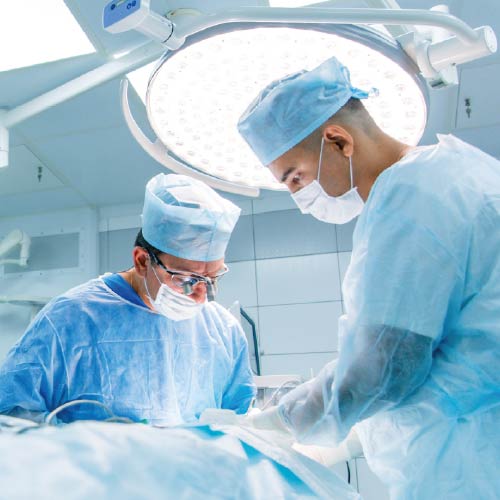 Aroa Biosurgery is a soft tissue regeneration company whose proprietary Aroa ECM™ platform technology is derived from sheep forestomach. Their products have been used in more than four million procedures to date.
Aroa Biosurgery ranks No 94 amongst the TIN200, steadily climbing the ranks since entering the TIN Report in 2018. The company listed on the ASX in July 2020 and raised A$45 million. A steady stream of regulatory approvals in markets around the world promises a bright future for further global expansion.
We sat down with Brian Ward, Founder and CEO of Aroa to find out more about the company's priorities in 2021 and beyond.
What are your top three business priorities for this year?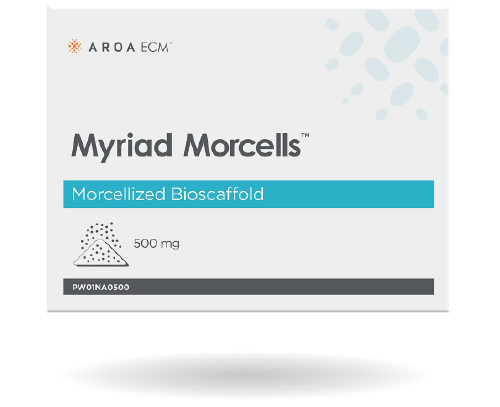 Following our successful listing on the ASX last year we are very focused on scaling our business in the United States and broadening our product portfolio.  In line with this, our first priority is getting our newly expanded sales team, which now numbers 31 people in the US, fully up to speed as the US health system opens up again after COVID-19.
Secondly, we want to build market awareness and uptake of our new product – Myriad Morcells™. As its name suggests this is a 'morcellised' format of Myriad™ able to be 'poured' into the wound site and easily conformed to the surrounding tissue.
Thirdly, we are developing a completely new category of negative pressure wound therapy for managing surgical wounds in deep tissues.
In the 2020 TIN Report, you mentioned that the best business decision for 2020 was the setup of a US office with sales, distribution, and support services. What drove your decision to establish an office in the US? What benefits are you expecting to have with your own local sales force there?
We've focused on succeeding in the United States from day 1 because of the market size and sophistication. The US FDA clearance regulatory requirements set a high standard for our new products, and their rigorous regulatory review processes provide confidence in our products which sets us up for more rapid clearance into other markets.
Establishing a US office became necessary as we have expanded sales operations and distribution. Initially we sold through Appulse, a J.V. with Hydrofera. With a recent shift to a fully dedicated US sales team we have strengthened our overall sales team to now have 31 sales professionals supported by two medical science liaisons.  This provides a sharper focus on Aroa's products, a higher level of specialised product knowledge and deeper relationships in the hospitals, health systems and group purchase organisations.
You have regulatory clearances for your products in more than 40 countries. Your most recent regulatory approval was in India, where you are planning to engage an experienced distributor to manage distribution to the sub-continent in line with your global expansion strategy.
Aroa has an underlying belief in making our products as accessible as possible, and operating global markets such as India is consistent with this. There is a strong patient need for our products globally. It is important to us to be able to identify partners in our international markets where they have in-depth local knowledge because many of these markets are very complex. India is a great example of this type of market, and we now have a local partner that is helping us build out a network of regional distributors.
How do you prioritise where to expand to amongst those 37 countries? 
We enter new markets where we believe there is an unmet clinical need, a suitable patient population based on demographic and epidemiological trends, and where we can meet the requirements of a national regulatory regime within an acceptable timeframe.
Staying closer to home: You are selling into the New Zealand market since 2019 after a decade of selling in the US. Can you tell us what keeps you in NZ with such a strong focus on the North American market? And will you continue to manufacture in New Zealand?  
We will continue to be headquartered in New Zealand. Our R&D and manufacturing, regulatory, quality and corporate business functions are based here and we've established a very strong base of knowledge and capability here which is difficult to relocate.  We are proud of our New Zealand roots and it's no coincidence that our products are produced from Ovine tissue sourced in New Zealand. Our decision to start selling into the New Zealand market was tied back to our wish to make our products as accessible as possible and we see it as important that our products are available at 'home' as well as abroad.
You listed on the ASX last year. How did you find the IPO process? 
Getting our business in shape to list on the ASX was an all-consuming, but rewarding exercise. It has strengthened our business and put us on a strong capital footing, with adequate resources to fund the next phase of expansion. Listing also created liquidity opportunities for a group of individual and institutional investors, some of whom had been backing our growing business for upward of 10 years.
Click
here
to view the TINTech Directory listing to learn more about Aroa Biosurgery.
Trend Analysis. Research Tool. Prospecting List.
Become an official member of TIN and receive your copy of the Report at no added cost, plus discounts on exclusive events, opportunities to increase your company's profile, and connect with industry & government leaders.