TIN Member Spotlight: Aroa Biosurgery
6 March 2020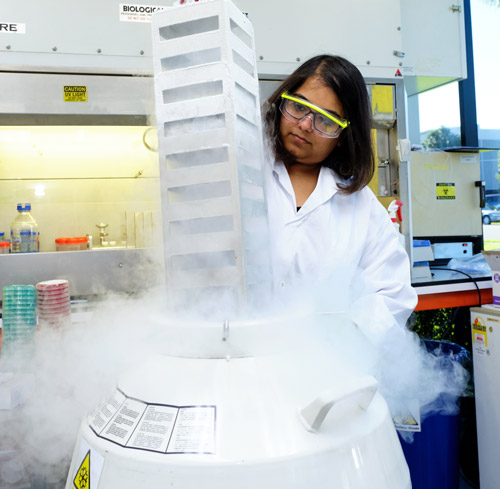 Aroa opens up the home front and grows product range
After more than 10 years focused on the North American market, and subsequent inroads into Europe and Central America, Aroa's tissue repair products are set to be available in New Zealand.
It's core Endoform® product for all phases of wound healing, and Myriad™ for deep tissue repair and implantation are in the process of being introduced to New Zealand clinicians.
"It means a lot to us to bring our product to our own back yard. We can now do this with the confidence that the products have a track record in the demanding U.S. market where we have FDA approvals and an evidence base of over five million applications," says Brian Ward, Chief Executive and founder of Auckland-based Aroa Biosurgery.
"One of our main drivers is accessibility of our wound-care devices. The fact that we manufacture our products right here in New Zealand and can now provide these products to clinicians and hospitals across New Zealand means a huge amount to us as a born-and-bred kiwi company."
The company announced its new product Myriad™ for soft tissue repair and reconstruction, initially in the U.S. market, in mid-February. It's a graft designed for use in the operating room in a wide range of plastic and reconstructive surgical procedures where soft tissue needs to be repaired or reinforced, including plastic surgery, limb salvage, burns, and trauma.
Myriad™, utilises the company's core Endoform™ ECM technology platform with the inclusion of engineered elements to promote the formation of blood vessels and rapid ingrowth of cells.
"It contains over 150 protein components, including structural, adhesion and signalling to help kick start the tissue building process with rapid cell infiltration and blood vessel formation," says Aroa's Vice President Research and Clinical Development, Dr Barnaby May.
In early February the privately held company launched a large format version of its Endoform® Natural product, releasing the 8.5 by 6-inch device into the US and Canadian markets, following its approval for reimbursement within the U.S. healthcare system. The large format provides a simple option for larger and often more difficult-to- treat wounds arising from trauma and complications from surgical wounds, or other diseases where healing is impaired and is also suitable for chronic wounds and venous leg ulcers.
---
Aroa Biosurgery, #95 in the 2019 TIN Report, is a TIN Member. See their TINTech Directory profile here or find out more about TIN Membership now.