TIN Member Spotlight: DataTorque
17 April 2023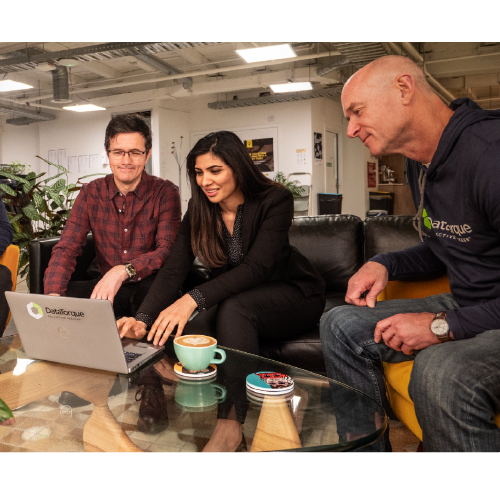 DataTorque, ranked 115th in the TIN200, helps countries around the world advance by transforming their public revenue systems.
Founded in 1994, the company is a revenue reform specialist providing integrated tax administration systems and services to help public revenue authorities achieve their vision of a modern, equitable and efficient tax system.
Today DataTorque works with 16 governments worldwide – from the Pacific to Africa, the Americas and Europe - to increase the fairness and efficiency of taxation, sustain inclusive economic growth, to help them work towards achieving UN Sustainable Development Goals.
We caught up with the DataTorque to find out the company's plans and priorities for 2023 and thoughts on Wellington as a tech hub in New Zealand.
DataTorque's RMS has been successfully deployed in small to mid-sized economies around the world. As part of your growth plans you are now targeting larger economies. What is your strategy for success?
The digital transformation of our client's tax administrations are often comprehensive programmes of work that go beyond software implementation. Our experience across 16 jurisdictions globally and the adaptability of our Revenue Management System ("RMS"), means we are well established to assist our clients with this journey — regardless of the size and location of the economy.
We are continuously investing in R&D to ensure that our RMS is future-proof and can adapt to our clients' changing requirements. That's why we are very excited about our next generation RMS product. Its underlying technology architecture is designed to be natively deployed in the cloud which will increase the automation, flexibility, and scalability to suit both the demands of the growing economies of our existing clients as well as the large economies we are now targeting.
You have a strong vision to support more equitable tax systems across countries. What are the key challenges/opportunities working across the developing world?
The global challenges of the last few years continue to have a huge impact on governments right around the world. Smaller and developing economies have been some of the hardest hit, and the modernisation of their tax systems is now a crucial part of their post-pandemic recovery.
Our technology and reform experience helps our clients to improve their taxation processes and facilitate greater transparency, resulting in a more trusting and positive tax paying culture. By becoming a more effective public institution, clients can accelerate much needed growth to recover and build resilience.
Access to appropriate funding is also a challenge for these jurisdictions, who often rely on donors such as the World Bank or IMF. This can lead to insufficient technological infrastructure to support modern systems, preventing these economies from becoming fully independent. We work with our existing clients to help their donors better understand the need for financial investment  
What are your top business priorities in 2023?
We will continue to lead the digital transformation of tax authorities around the world through ongoing development of the next generation of our flagship product, RMS.
The investment in our growth plans, which sees our expansion into the Latin American and European markets, remains a priority in 2023.
Following the successful opening of our European hub in Cyprus last year, we opened our first development office in San José, Costa Rica in February. Costa Rica is ideally located to support our existing clients in the Caribbean and Central America as well as further develop the Latin American market.
DataTorque is a global company with customers and teams spread across the globe. What keeps you headquartered in Wellington?
Our international clients and staff in our overseas offices, highly value the down-to-earth and friendly approach to business that stems from our New Zealand culture.
The uniqueness of Wellington means that the city attracts talent from all around the country and the world. This has allowed us to build a very diverse team—an important driver for productivity and creativity and crucial for an exporting company like ours.
Tell us a bit about the tech eco-system in Wellington – how does the city support its tech businesses and what more could the city/region do to attract large tech businesses?
How does Wellington compare to other global Fintech hubs like Singapore or Hong Kong?
Wellington has established itself as a thriving and innovative tech hub within New Zealand with a collaborative community. The city is home to some globally leading Fintech companies, however, the number of 'large tech players' is still limited.
While the city offers great support networks, these are typically targeted at start-up or early-stage companies. We would like to see the same network opportunities for more established tech companies.
There is no doubt that we have some amazing people here and an active and innovative tech community, but the flow of quality candidates coming through tertiary institutions is still relatively low. We rely on people coming from overseas, but the high living costs and immigration delays are challenges for those looking to move to New Zealand.
Considering that tech is one of Wellington's largest industries, we would love to see improved fostering of local talent.
Click here to learn more about DataTorque.