TIN Member Spotlight: Howick Ltd
24 September 2020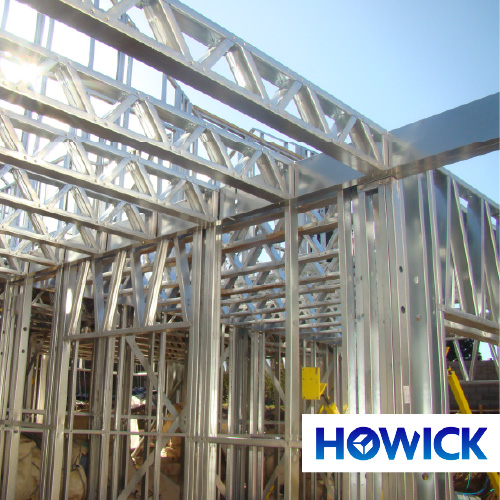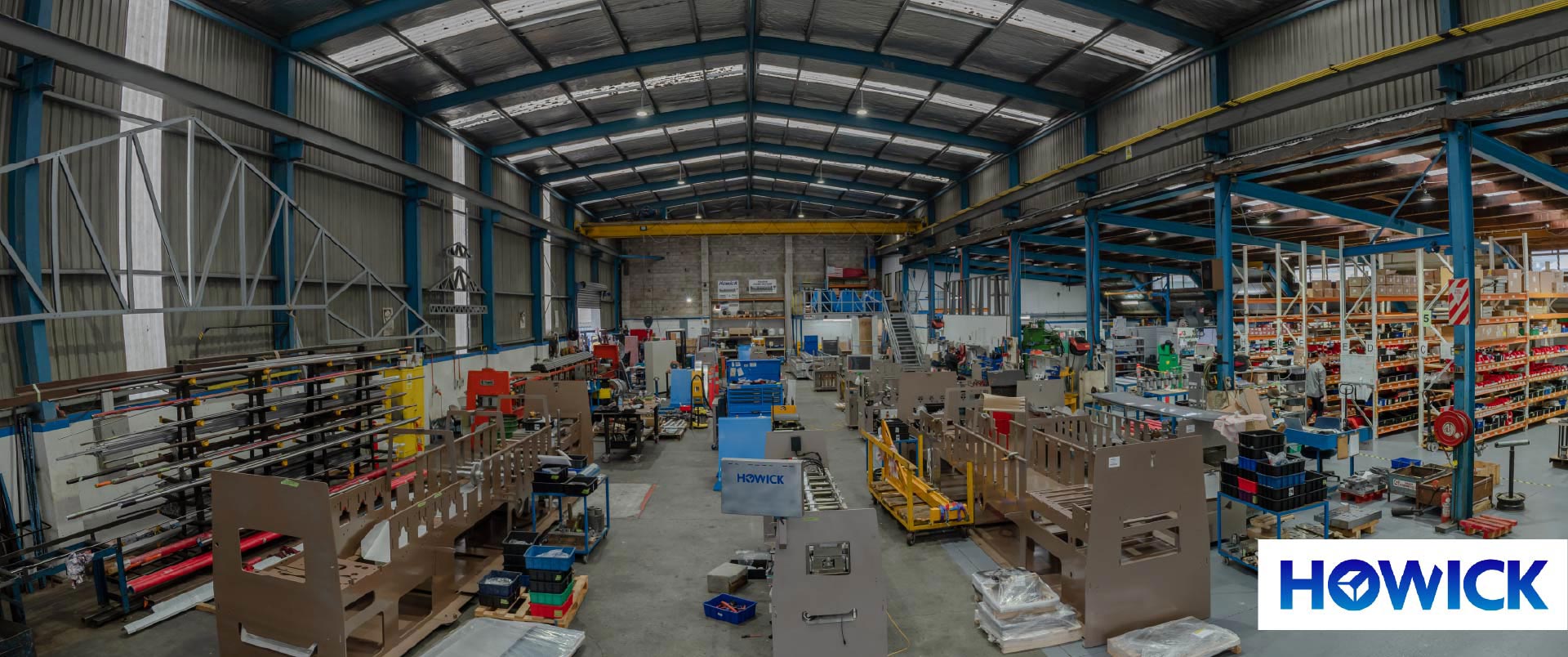 Based in East Auckland, Howick Ltd manufactures high tech machinery for construction, producing bespoke solutions for clients in over 70 countries worldwide. Their sustained success in Europe and North America has laid a strong pipeline of contracts for ongoing growth.
We sat down with CEO Nick Coubray to find out more about the company's drivers of success and how Howick is dealing with the challenges of COVID-19.
You are one of our Absolute IT Supreme Scale-up award winners from 2019 with an annual revenue growth of more than 66%. What in your view are the three things that Howick has focused on in the past five years to achieve this success?
Our long term vision is to drive innovation and adoption of technology across the construction industry by developing tools for automation and increased accuracy. Whether it's for individual frames and trusses or fully finished offsite completed house and apartment modules, our machine technology allows the accuracy needed to build this platform.
The things we believe in as part of
this long term goal that we have been focused on since we began this journey have really begun to show in the last couple of years – the industry matures and moves to more offsite and forward planning of projects, therefore reducing in-progress variations. This in itself has led to a change in thinking across the industry.
BIM (Building Information Modelling) as a requirement on big projects is more prevalent. This significantly lessens the additional design time required to enable automated technologies like ours, reducing the upfront cost and enabling the back-end benefits.
Our commitment to innovation and continuous development is one of the key factors in our success. A large portion of our turnover is committed to R&D, which is mostly led by customer requirements from our global user base to improve their processes and building performance.
Manufacturing and product development inhouse has led to significant improvements to the cost of production and speed of feature release. We started bringing processes in-house about five years ago, starting with software development. We then continued with CNC machining, which has led to a much better end-to-end package for our clients.
Howick's growth has largely been driven by sustained success in Europe and North America. How are you responding to the challenges COVID-19 presents for tech exporters this year in your business?
Initially we thought a drop in demand would be our major issue, but as we have seen in previous downturns, the construction industry has the opportunity to take stock of where it's going and has time to investigate and try new technologies. We had a number of collaborations in place to allow this, including the Autodesk Technology Centre in Boston and the Manufacturing Technology Centre (MTC) in the UK, both of which are focused on industry step-change and automation. Read more - https://www.howickltd.com/showcases/showcases-sub/windover-construction-and-the-Use-of-Mixed-Reality-to-Build#
COVID-19 brings the added complication of the requirement of social distancing. Our technology allows a small team to produce the framing in a controlled environment as either partially or fully finished units, as well as utilising a remote design team. Installation of the structural panels can be done by a reduced on-site team. In some ways, the pandemic has forced the industry to modernise so that construction can continue on critical projects, such as healthcare and housing for the vulnerable. See BLOX in the USA as an example of a rapidly growing Howick customer with multiple machines delivered since the start of the pandemic. https://www.linkedin.com/pulse/fighting-covid-19-rapidly-deployed-mobile-icus-chris-giattina/
Our biggest challenge is that we are now cut off from the world. With 95% of our business offshore, and not being able to travel, we knew we had to develop new processes quickly to service new and existing customers. We investigated AR (Augmented Reality) specifically around assembly processes, and pivoted its use for support and training. This, combined with our historic focus on manufacturing quality and ease of use and servicing of our machinery, has allowed us to continue with near-normal levels of support and customer engagement. We have completed installs in Australia, India, the UK and USA so far. https://www.howickltd.com/stories/howick-adopting-ar-to-give-customers-an-edge
Howick famously opts for a 100% NZ made supply chain. You manufacture componentry either in-house or source it locally. What drove this decision and how does it impact the business? How do you mitigate costs impeding/impacting on the bottom line?
Our decision was mainly drive by control of our own production and quality control. We can make the right parts for just-in-time assembly, in small volumes, reducing stock requirements. It was a big learning curve but by manufacturing practically everything ourselves, we have total control of the design and can focus on the critical elements, and reduce unnecessary process and components.
About four years ago, we bought our first new CNC machines and have now expanded to six machines. With the latest technology available and by continuously investing in new tooling, training, and R&D, we  reduce production time, which is one of the biggest cost disadvantages  compared to offshore and outsourcing.
We also turned our focus on our supply chain. Being a small nation with a relatively small manufacturing base, local raw materials and components are limited. The supply chain is burdened with distributors whose head offices are based overseas, meaning costs are typically higher. We focus on ensuring we purchase materials and components at global pricing, so we can compete on the global stage, especially in the US and Europe. We also put in a lot of design effort so we manufacture parts from materials we can easily source in New Zealand. For example, shaving off a couple of millimetres of material from a design can be the difference between one and four hours of machining time removing material from a bigger block.
By having the machine shop, design, assembly and support teams in one location allows us to quickly make critical decisions encompassing how parts are made and used. This allows us to manufacture in as lean a process as possible.
These elements combined allow us to be price competitive globally.
Our intention is to keep manufacturing in New Zealand by continuous development of our efficiencies and developing local talent throughout the business.
Last year, Howick also won the Air New Zealand Cargo Export NZ award which recognises not only economic contribution to the country, but commitment to industry education. How does your engagement with tertiary education impact your business and contribute to societal change?
At any given time, we have a number of apprentices in manufacturing in the business. Because we also focus on upskilling the team constantly, many who started as apprentices have been with us for over 20 years, and have developed and moved to other positions in the business.
By moving all of the CNC, electrical design and software development in-house, we can now offer a good selection of career paths. A number of apprentices have switched to an area of greater interest to them. Some take the opportunity to add to their skill – for instance, moving to the electrical department after completing their mechanical apprenticeship. As a result, the team has deep and broad levels of experience and knowledge, allowing us to develop new products quickly.
We also access the Callaghan Innovation grants to get graduates and students to assist in projects. The challenge we face as a relatively small business is having the capacity to mentor and manage the students as well as managing business as usual. In the last few years, the graduates we have taken on have very quickly become valuable members of the team, bringing with them different skill sets.
We are also seeing a huge change in the construction industry as it moves from analogue (wheelbarrow and hammer) to digital (3-D Design and BIM Modelling), opening up a whole new frontier for development. Tertiary institutes are great places to test a lot of these concepts. We see overseas where collaboration lab centres are set up like the Boston Autodesk Technology Centre, that brings together students, industry and technology partners into a low risk environment to test new innovations. I would love to see something similar available for the New Zealand construction industry. The productivity leaps could be huge. Read more - https://www.howickltd.com/showcases/showcases-sub/windover-construction-and-the-Use-of-Mixed-Reality-to-Build#
Trend Analysis. Research Tool. Prospecting List.
Become an official member of TIN and receive your copy of the Report at no added cost, plus discounts on exclusive events, opportunities to increase your company's profile, and connect with industry & government leaders.