TIN Member Spotlight: Livestock Improvement Corporation (LIC)
14 June 2021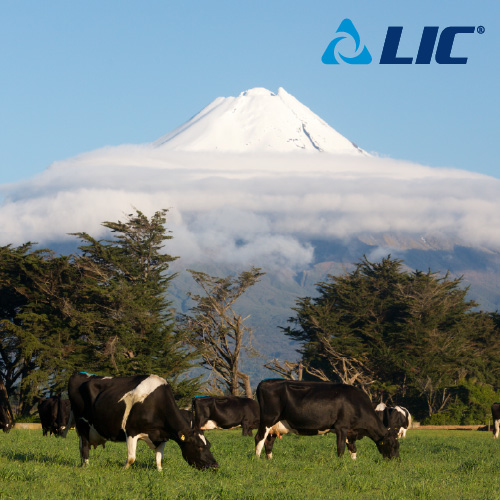 Livestock Improvement Corporation (LIC) has a long history of providing world-leading precision farming innovations for the dairy industry.
The company has been no 6 on the TIN 200 list for several years and was the top exporter in the Biotech sector in 2019. It is one of only two New Zealand agritech companies with a revenue above $200m.
Described by CEO Wayne McNee as "the DNA of New Zealand's dairy industry", LIC plays a key role in helping New Zealand retain its spot as the leader in the global pastoral dairy system.
We followed up with Wayne on the corporation's priorities moving forward into their new financial year, starting from June 01, 2021.
In 2020, you attributed your export success to your innovation-led growth strategy and ongoing commitment to pushing the technological boundaries to deliver genetic gain to farmers. Fast forward one year, how do you deliver on these strategies in the continued uncertainty due to COVID-19?
LIC had a strong year in 2020/21. After some initial challenges due to COVID-19 which affected our ability to deliver some services, we bounced back strongly. Our investments in innovation, especially in genomics, have resulted in good growth in our core business. We have also had a very strong year with our export business which has had record levels of sales, after some initial challenges getting the product to market.
Your half yearly results were impressive due to increased demand – despite the disruption caused by COVID-19; What were the three most important business initiatives you undertook in this last year that delivered such good financial results?
Our financial results for 2020-2021 will be released in July. The 3 most important initiatives over the past 12 months have been:
1. Automation in our herd test laboratories in Hamilton and Christchurch. This enabled us to remove 70 roles from the business, and allowed us to operate through COVID-19. Without that investment our ability to process over 11 million milk samples and more that 1 million diagnostic tests would have been at risk.
2. Implementation of new advanced DNA technology for our GeneMark laboratory. This investment of over NZ$10m means we can now do all our own parentage testing and genomic evaluation, and provide new and larger scale services to our farmer shareholders.
3. We developed and released our refined strategy, sharpening our focus and strengthening our core, putting our farmer shareholders at the centre of our strategy and making commitments for the future. Aligned with this is the decision to divest our farm automation business to MSD Animal Health for NZ$38.1 m.
Supply disruptions have been cited by you and other agritech businesses as one of the key challenges of this year due to COVID-19. How are you dealing with those supply issues?
These supply issues come in two forms. Initially, we had trouble getting exports onto planes, and this did cost us some business last year. This is now largely resolved helping us to achieve record exports this year.
The second challenge is getting key materials to run our business, in particular materials for our laboratories for processing diagnostic tests, parentage verification and genomic evaluations. These supplies are in demand worldwide due to COVID-19 and remain an ongoing supply challenge.
Your new financial year has just started. What are your top three business priorities for FY 2021-22?
Our priority for this year is delivering on the 3 commitments we have made to our farmers in our refined strategy. These are:
1. Operational Excellence - We commit to getting the basics right and delivering for you, on time, every time.
2. Faster Genetic Improvement - We commit to having your back when it comes to helping you meet the environmental challenges you face, in particular animal efficiency, and nitrogen and methane mitigation.
3. Software Reliability and Performance - We commit to being better at delivering our software to you. We renew our commitment to continuous improvement and transparency around delivery of new features.
The New Zealand government announced the launch of the Agritech Industry Transformation Plan last year. What do you think should be the government's top three priorities to support the Agritech sector moving forward?
I will stick with two. I think the Government's two top priorities to support the Agritech sector should be:
1. Continuing to support us with investment to enable us to deliver new products and services to enable our farmers to be profitable while reducing their environmental impact
2. Getting out of our way. Don't add new regulatory rules which slow us down, take away the value of our IP, and disincentivise investment in new IP.
Click
here
to view the TINTech Directory listing to learn more about Livestock Improvement Corportation (LIC).
Trend Analysis. Research Tool. Prospecting List.
Become an official member of TIN and receive your copy of the Report at no added cost, plus discounts on exclusive events, opportunities to increase your company's profile, and connect with industry & government leaders.