TIN Member Spotlight: Volpara Health
13 September 2022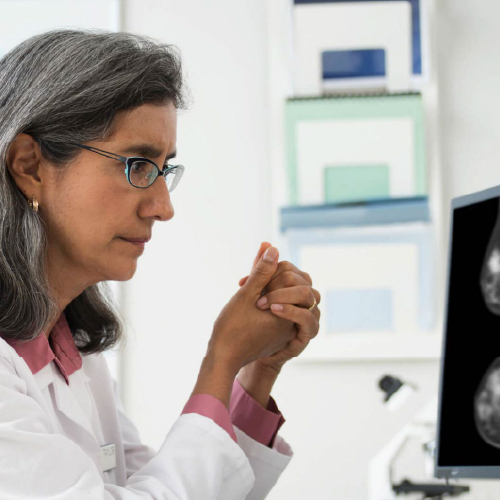 For the second year in a row, Wellington-based Volpara Health Technologies topped the Absolute IT Supreme Scale-ups list in the 2021 TIN Report.
Volpara had strong forward momentum despite Covid-driven uncertainties with demand for its cancer detection and prevention software continuing to grow.

The company generated record revenue and exceeded its guidance. Volpara's strong 56.3% growth (or $7.1m in new revenue) was underpinned by a 'digital first' approach in marketing, the acquisition of cancer risk assessor CRA Health, and new technology and processes to simplify installation, monitoring and maintenance of its software in hospitals across the US.
Though 90% of its revenue comes from the US, in addition to its two US locations Volpara maintains a vibrant New Zealand headquarters serving as an R&D base. The 2021 result is testament to the strategic focus on scalability that the ASX-listed company has had over the last year, as it has relentlessly pursued its mission to bring better breast screening to millions of women – and save many more families from cancer.
"Volpara has positioned itself for another strong year of scalable growth thanks to the hard work and dedication of all our staff who make an impact on millions of families around the world each and every year by ensuring cancer is caught early," says Dr Ralph Highnam, now Chief Science and Innovation Officer, founder, and former CEO.
In April 2022, Teri Thomas was appointed as the new CEO of Volpara Health.  Thomas has deep US healthcare commercial experience and is a US citizen, based in NZ. She has a long history of executive management in the healthcare industry, ranging from strategy and operations to running global sales and marketing teams. This includes a successful 20-year career at Epic, a leading healthcare systems provider. Thomas is also a registered nurse with a Master of Science degree, which gives her a unique perspective about the intersection of IT, clinical workflow and patient experience.
We caught up with Teri Thomas to discuss Volpara's priorities in 2022 and future plans.
Congratulations on your appointment as CEO of Volpara earlier this year. What are your top three business priorities for the rest of 2022 and 2023?

Thank you very much, I love my job, and I love that I have the opportunity to lead such an extraordinary and purpose-driven company. I wish we lived in a world where we didn't have to deal with cancer, but I'm grateful to work with people dedicated to personalising screening and increasing detection to save more families.
Over the next year, Volpara will continue to advance its expertise in breast density, data, and artificial intelligence as part of its commitment to ending the prevalence and all-too-human cost of breast cancer.
We complement these efforts with a renewed focus on providing shareholder value—a balance of innovation with revenue-generating opportunities. Our refined strategy will accelerate the pathway to net operating cashflow break-even and profitability, which is expected in Q4FY24 and FY25, respectively.
Volpara's three top business priorities include:
Emphasising and building connections among our most profitable products to unlock new growth within our existing customer base and facilitate larger multi-product purchases from new customers. This includes our first genetic interchanges which are now live.
Prioritising sales efforts on "elephants"— large-organisation commercial opportunities in the United States and Australia that provide stable recurring revenue.
Achieving operational efficiencies to support a reduction in costs, improvement in customer service, and speed to value for our customers.
In the press release announcing your appointment it was mentioned that ''…Thomas and Highnam have been close collaborators in defining the company's strategic direction…". Could you elaborate on how Volpara's strategic direction is changing in response to global healthcare trends?

Our strategic direction underscores the need to balance innovation with new revenue-generating opportunities. For example, heart disease is the leading cause of death of US women and breast arterial calcifications (BAC) have been shown to be associated with cardiovascular disease outcomes. Volpara is collaborating with Microsoft to expand breast cancer screening programs' ability to make cardiovascular assessments from routine mammograms. A BAC product, as a cardiac decision-support tool for radiologists, would mark Volpara's entrance into a new area of care, part of a US$146.4B cardiovascular disease market. With access to over 35 percent of the US breast screening market, Volpara has the installation base to make a significant impact. A new BAC product could add a new dimension to a woman's regular breast screenings, providing important information about their cardiovascular health.
Volpara has collected 67.5 million mammography images and has assessed the breast composition of more than 14.5 million women in 40 countries. What innovation opportunities do you see from this vast amount of data?

Yes, over the last decade, we've amassed one of the world's largest datasets of breast images. By acquiring two companies--MRS and CRA Health--Volpara can now pair images with quality metrics and breast composition measures, as well as patient risk and genetic data. We are evaluating how that comprehensive data can be used and we've got lots of great ideas in the hopper. For example, we can start to measure changes in breast tissue over time. Hormone replacement therapy and breast density–reducing drugs such as tamoxifen, for example, are useful treatments where the effects should be monitored over time, and we're not aware of other companies having the data to study that at the breast tissue level. Such a temporal component would work hand-in-hand with prediction and early detection, ultimately pointing to some key questions:
What if we could predict far more accurately who would develop breast cancer in the first place and then act to reduce those individuals' risk?
What if we could then get the right imaging at the right time to those women at high risk?
What if we could then monitor those women to ensure prevention strategies were working?
With world-leading risk assessment and connections with genetics data in its portfolio, Volpara has the means to create a more powerful risk model, one based not just on tens of thousands of women but on millions of women.
Volpara's software collects and analyses information to better understand a patient's breast cancer risk, while also objectively evaluating image quality and workflow-improvement opportunities. Could you elaborate how your products could be further extended? Could you extend across a multitude of cancers or even other diseases?

Our complete risk assessment program—Volpara Risk Pathways™—allows our customers to identify patients at elevated risk for cancers beyond breast right now. It currently includes colorectal, endometrial, and pancreatic cancer risk models. Risk Pathway's is ideal for large healthcare institutions as it provides a single risk assessment platform for identifying lifetime and hereditary high-risk patients in any setting, including primary care, OB-GYN, imaging, and oncology. This reduces redundant data entry for the provider and fosters more coordinated multi-disciplinary care for the patient. And yes, we believe we can continue to expand to additional cancers and other diseases.
This extension to other cancers is helping save more families even within our traditional mammography customer environments. In their first year using Risk Pathways, a US-based customer screened 13,000 women with mammography and identified 3,390 women for genetic testing.  Of those women, 32%, or 1,090, completed the genetic testing. Testing found 59 women who are genetic mutation carriers for a cancer other than breast. Now that they have been identified their families are being offered genetic testing and counselling to help ensure this family is receiving the preventative care, surveillance and support it needs.
Volpara is committed to our purpose of saving families from cancer, and working with our customers to deploy Risk Pathways outside of imaging or assess risk beyond breast will help us save many more. While I'm not a fan of changing a company's purpose, you will likely see our purpose evolve from "saving families from cancer" to something like "saving families from cancer and other devastating diseases" when we come out with a commercial model for breast arterial calcifications, as that is addressing heart disease.
Whilst Volpara's technology is used in 40 countries, most of your profits come from the US market. What are your plans for further strengthening your presence and market share in other territories outside the US?

We are right now focused on our most profitable geographical regions. The United States and Australia are Volpara's key regions for driving strategic growth, representing 98.4% of our revenue. Regions such as Japan, Korea, and Singapore deliver lower revenue relative to the resources and investment required for efficient growth, and maturity of those markets related to software as a service is lower than the US. By exiting these regions, we save money on regulatory filing fees, audit fees, and ongoing operational support efforts.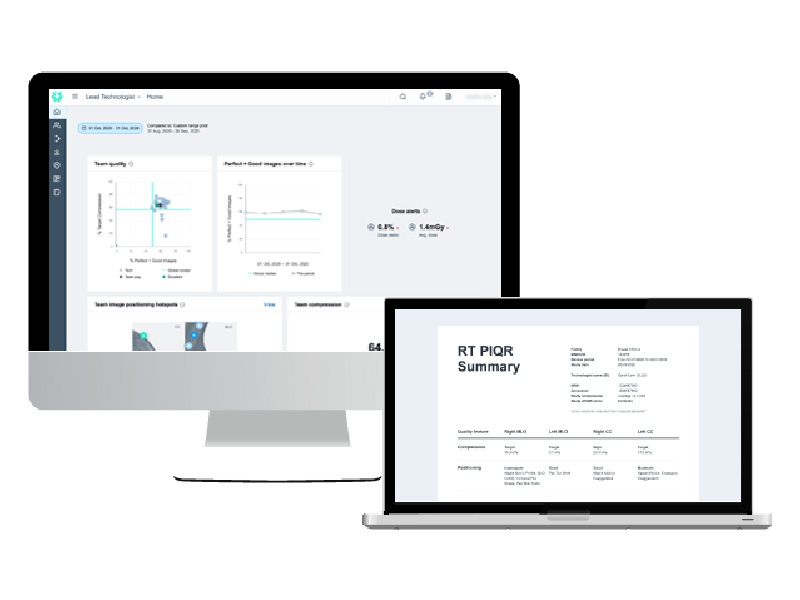 Volpara's presence in Australia continues to grow. In the last year, Volpara Analytics went live in BreastScreen Queensland and BreastScreen South Australia. Travel restrictions due to Covid had an impact on Australian mammography but we're coming out of that now. Volpara Analytics facilitates remote quality audits, which are part of the accreditation process. This has been significant for the BreastScreen Australia program.
The increased expansion of density across private practice will continue to influence the BreastScreen program as KOL's work across both market sectors. Conversely, the adoption of Analytics within BreastScreen will continue to drive the need for higher quality within the private sector.
Sydney Breast Clinic is a prestigious breast imaging facility in the heart of Sydney, which will be using Volpara with the aim to personalise the breast imaging pathway for each client with individual risk profiles.
Our current footprint in Australia includes most major private imaging groups, including I-MED, Integral Diagnostics Group (IDX), Sonic Healthcare and Lumus.
Of note is that Radiology SA was the final large private practice group to onboard in South Australia, making SA the first state whereby all women have access to breast density results outside of BreastScreen.
Importantly, the BreastScreen SA program is currently underway with its breast density research project which will pave the way for all SA women to have access to objective breast density no matter where they attend for their mammogram.
Click
here
to learn more about Volpara Health.