TIN Member Spotlight: Syft Technologies
5 August 2021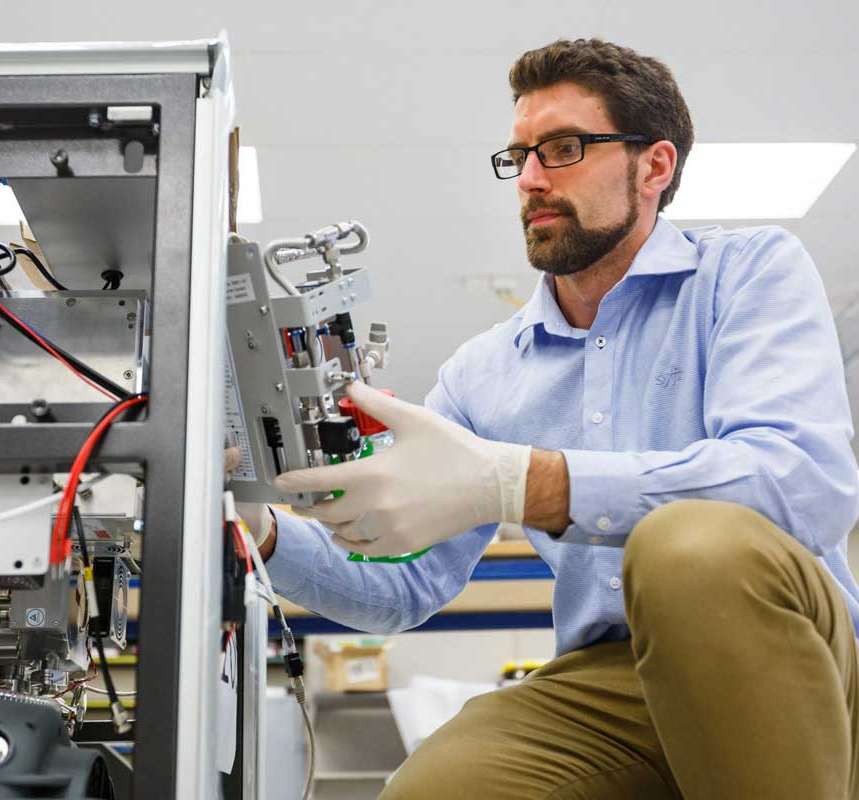 In the 2020 TIN Report, Syft Technologies leapt 26 places up the TIN200, from its 2019 rank of 104 to 78, making it the seventh-fastest mover on TIN's list of the top 200 technology exporting companies. This result followed a strong history of growth for the company, which included Syft taking out the top spot on TIN's 2019 Supreme Scale-Ups list, which tracks the companies in the Next100 (the companies ranked between 101 – 200 on the TIN200) with the best revenue performance.  
In spite of this, it's not all been smooth sailing for Syft in the year since. The company faced some serious growing pains in 2020, which has resulted in their FY21 revenue dropping from FY20 ($29m vs $31m). After six years of continuous growth and profitability, it was a moment of truth for the company, whose real-time gas analysis technology has nevertheless been increasing in demand from a range of industries, including environmental, biomedical, and automotive sectors. 
To steady the ship – and with the goal of taking the company to its next stage of growth – Syft took an important step in March 2021 with the appointment of a new CEO, Alex Fala, who joined the company following several years of successfully leading fintech star company Vend. We asked Alex to share some of the highlights and challenges that he and Syft have faced on their growth journey this year… 
What is special about Syft, and what attracted you to the company?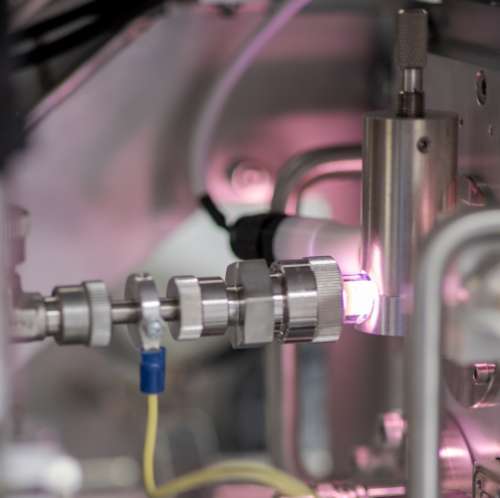 Syft
is a trace gas analysis company, which means that we measure what gases are in the air.

 
Traditionally, this could only be done in a lab environment
, b
ut

 
Syft
's
 

real
-
time anal
y
sis is a game-changer
, which

 
means we can monitor contamination in production of semiconductors or pharmaceuticals or

 
food, or
 

monitor environmental air pollution. I saw the opportunity to build a significant business,

 
and also
 

that there was a lot of room for improvement in the way we execute against that opportunity.
You were quoted as saying that Syft has experienced some 'growing pains' this year. What were those, and how did COVID-19 affect the business?
We had some issues with the quality of the product that we sold into a large customer. This meant the team had to do a lot of work (without more revenue!) to improve the product and deliver on our promise. They did some amazing work, and the product has now taken a great leap forward in terms of where we were when we first made the sale. I give huge credit to the team for their mahi on that.  
COVID impacted our ability to deliver on this because we couldn't get people to where our customers were to support product upgrades. We are still trying to send people offshore, but the reality is that it's extremely difficult to secure MIQ spots, and in our view, the Government should be prioritizing these for businesses that are delivering export earnings to the economy.  
Beyond the tactical, the growing pains just came from how quickly the company has evolved over the previous years. You need to change a lot about the way you operate as a company as you evolve from 'families' to 'villages' to 'towns' – especially in goal setting, communications, etc. – and things hadn't quite kept up.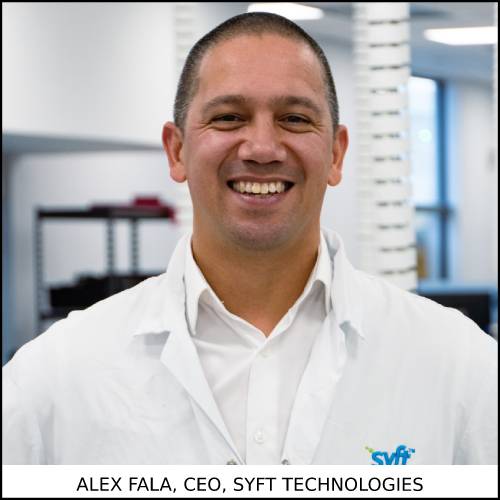 What new strategies will you be putting in place to adjust to the new economic realities of a COVID-19 world and maintain your growth trajectory?
We've put more people into the market, closer to our customers. We probably needed to do that anyway, but COVID forced us to accelerate. We're also upgrading the company's' operating system' and evolving our culture so that we can operate better as a team at our current scale. We also have a new strategy – which is all about driving growth in our key semiconductor customer vertical, searching for the next growth engine, looking more like the game changer we are, and simplifying our platform to enable us to execute on all this. This has aligned the company and allowed everyone to get on with executing.
The hunt for talent and skilled staff continues to be one of the biggest challenges reported by Kiwi tech exporters this year. What are your strategies to retain your existing staff and find new employees, and how does this influence the company culture at Syft?
Our people – and the people we want to attract – are motivated to do important work, be part of a high performing team, and be in an environment where people care about them as human beings. We've got great people so the main thing is just to put some simple processes in place to support these aims – and pull anything out that gets in the way. We're also doing some work to refresh and amplify our values.
Where would you like to / expect to / hope to see Syft ranking on the TIN200 in five years' time?
I'd like to see many Kiwi tech success stories, and every company has to run it's own race, so I don't think about our ranking. I do think about sustainable growth. We work in industries like semiconductor manufacturing and environmental monitoring, which are shaping the future of the world. We make them safer, and more efficient. I think it's our responsibility to those industries to grow our business as quickly as we can. We just moved into a wonderful new facility with the capacity to produce five times the number of instruments we sold last year. I aim to hit those capacity limits ahead of schedule.
Click
here
to view the TINTech Directory listing to learn more about Syft Technologies.
Trend Analysis. Research Tool. Prospecting List.
Become an official member of TIN and receive your copy of the Report at no added cost, plus discounts on exclusive events, opportunities to increase your company's profile, and connect with industry & government leaders.