TIN Member Spotlight: Vista Group
21 July 2021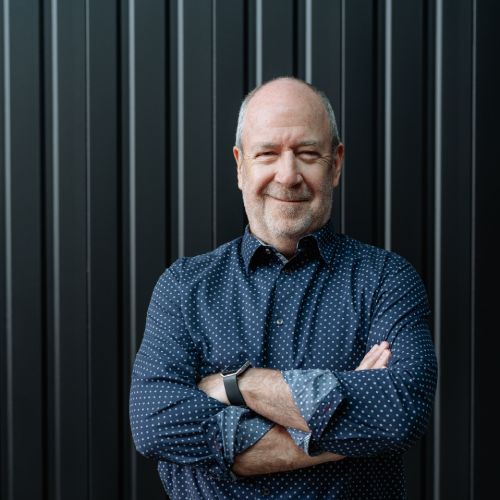 In 2019, Vista Group International appeared for the fifth time on TIN's Ten Companies to Watch list, recording over $130m in revenue, and a 5-year CAGR of 33.7%. Its collection of film industry focused businesses were taking over the world and expanding the group's global footprint throughout China, the US, Europe, and the Middle East.
Then, in 2020, COVID-19 arrived, and moviegoers were forced to stay home. The group needed to refocus and decide on a new way forward in a pandemic affected world.
In spite of this, Vista Group still managed to report $3m in positive operating cashflows earlier in 2021, down 81 percent year on year, with cash on hand of $67 million.
Clearly, Vista Group has faced some difficult times, but don't count them out just yet. We asked Group CEO, Kimbal Riley, what the future holds for them in 2021.
2020 was clearly an immensely challenging year for the film/cinema industry, and the challenges that Vista Group has faced as part of that have been well covered – and yet the company is still managing to successfully navigate some tough waters. What have been the key strategies that have got you through the tough times?
2020 underlined the enduring importance of our core strategies - looking after our people, looking after our customers, and driving innovation constantly. We also saw that there was always something for us to learn – and we learned a lot.
We worked really hard across the organization to look after our people, in particular with over half our team outside of New Zealand enduring extended lockdowns. We deliberately leant into looking after our customers, even when they were unable to pay us regularly. And we drove new innovation across the Group – pushing ahead with Vista Cloud (the move to SaaS for Vista Cinema), and with innovations designed to help customers deal better with the pandemic and a post-pandemic world. We have had massive support from our people, from our customers, and from our shareholders and bankers which has enabled us to navigate the pandemic and come through into 2021 probably in stronger shape than we were pre-COVID.
This year, the quest for qualified talent continues to be a top priority for most if not all successful Kiwi tech exporters. What have been your strategies to retain employees and attract new staff to Vista Group?
Retaining and attracting talent has always been a top priority for Vista Group. We passionately believe that Vista Group is the best place for people to build amazing careers.
Over the last year, we increased our focus on communication, ensuring our team is kept informed and engaged with the company's journey and the strategic decisions we have made to ensure we rebound stronger than ever.
We introduced an all staff share scheme that will award staff equity in the company if they remain with us until the end of 2021. This rewards their loyalty and ensures we create a culture in which every employee is, and importantly feels like they are, engaged in the success of the company. We have also embraced flexible working, introduced paid volunteer days, enhanced our medical insurance cover, and introduced a range of initiatives to support staff wellbeing and mental health.
How is the company adjusting and adapting to the new realities of COVID-19 and what are the new business opportunities that you are pivoting to for continuing the journey of Vista Group?
For us, the environment is less about adjusting and adapting, more about accelerating our innovation in the areas we have already been working hard on. In the larger sense, these take two forms – driving the transformation of Vista Cinema to Vista Cloud – a project we initiated in 2019 – and leveraging our global market share to drive the expansion of our footprint across the film industry, in particular into the distribution and end consumer segments of the film industry.
For our people, we are supporting a hybrid working model – a blend of working in the office and working from home – as we continue the development of our programs of looking after our teams. In Auckland, we have been able to move to a new location which enabled us to bring all people in the Group under one roof – at a location that is very supportive of a hybrid working model.
You've spoken about the resilience of Vista Group as a company. What do you do as a company to maintain positive morale and encourage a strong company culture?
Even in the toughest parts of 2020, we needed to consider how we would look after our people. How can we keep them safe? What can we do to support their mental and physical wellbeing? We sadly needed to make some tough decisions last year, but we never lost sight of what this meant for every individual. We focused on leading with respect, honesty, and kindness and it was clear that this was appreciated by the team.
The strategic direction provided by our accelerated move to SaaS and our clear vision for the future has galvanized the teams. We never lost sight of our core purpose, and this has engaged our people in focusing on customers and innovation, irrespective of the uncertainty around them. Our people are passionate about delivering amazing moviegoer experiences and supporting our customers who have had a tough year.
Click
here
to view the TINTech Directory listing to learn more about Vista Group.
Trend Analysis. Research Tool. Prospecting List.
Become an official member of TIN and receive your copy of the Report at no added cost, plus discounts on exclusive events, opportunities to increase your company's profile, and connect with industry & government leaders.