WELLINGTON TECH COMPANIES ARE BENEFITING FROM RECORD GROWTH IN ANGEL AND CROWDFUNDING INVESTMENT, ACCORDING TO TIN ANALYSIS
4 July 2018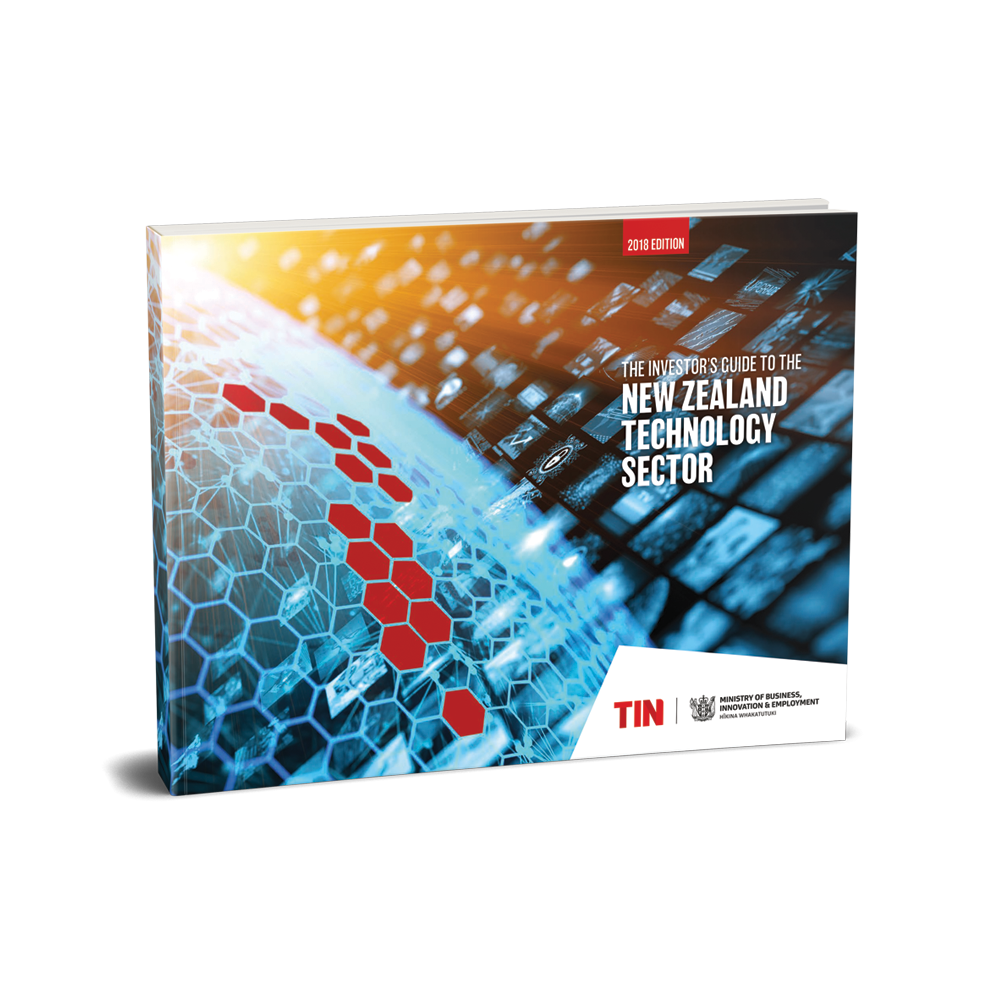 WELLINGTON TECH COMPANIES ARE BENEFITING FROM RECORD GROWTH IN ANGEL AND CROWDFUNDING INVESTMENT, ACCORDING TO TIN ANALYSIS

Auckland, July 4, 2018 – Wellington's early-stage tech companies are reaping the benefits of the record amount of angel and crowdfunding investment flowing into the tech sector, according to analysis from Technology Investment Network (TIN).
The third annual Investor's Guide to the New Zealand Technology Sector, published in May by TIN and the Ministry of Business, Innovation and Employment (MBIE), showed record levels of early-stage investment with combined funding from New Zealand-based angel investors and domestic crowdfunding increasing by 35% to $112 million; the first time the figure has topped $100 million (NZVIF and Snowball Effect 2018). Angel and crowdfunding investment into the tech sector has risen at an annual growth rate of 18% over the past four years.
The rising investment in the New Zealand technology sector is a reflection of its strong performance globally. The nation's 200 largest technology "exporters", the 'TIN 200', grew by total revenues of 8% to more than $10 billion for the first time last year.
Greg Shanahan, TIN managing director, said "The tech sector has passed a tipping point and Wellington companies are at the forefront."
Wellington TIN companies grew revenues by nearly 11% last year, creating more than 750 new jobs for the tech sector.
David Jones, Wellington Regional Economic Development Agency's (WREDA's) Business Growth and Innovation general manager, said more talent is required to continue feeding the success of Wellington's tech sector. "There is a global battle for tech talent which is why WREDA led the LookSee Wellington recruitment campaign which attracted 45,000 applicants from around the world. Wellington is also well positioned with firms such as Weta Digital, Xero and Datacom acting as a magnet for tech talent, alongside a strong Wellington startup culture of incubators, accelerators, and bootcamps."
According to New Zealand Venture Investment Fund (NZVIF) figures, Wellington companies received a total of NZ$10.34m in angel investment in 2017. The vast majority of these early stage companies were technology firms that have the potential to be TIN200 ranked in the future. Wellington received 12% of the total $86.99 million national angel investment funding in 2017, making it the second largest region to receive angel investment behind Auckland. The annual dollar amount of angel funding received by the Wellington region grew by 476% from 2006 to 2017, at a compound annual growth rate of 17%.
Wellington is not just the headquarters to large, iconic TIN companies such as Datacom, Xero and Weta Digital but also to a new generation of early stage technology companies that are following in their footsteps. Over the past two years, several Wellington based companies have each been the recipients of angel funding in excess of NZ$1million, including Regen, Montoux, Conscious Consumers, Postr Media and Signal Corporation.
Suse Reynolds, founder of Angel HQ, the Wellington region's angel network and executive director of Angel Association New Zealand, says that, "Wellington is home to a thriving start-up tech scene and a very active angel community, both of which help support angel investment nationally. New Zealand tech companies have shown an incredible ability to scale, and TIN's recent analysis shows that funding is a critical component of that."
Ms Reynolds will be a panelist at the first of TIN's Mentor Series on "Unlocking Growth", where a panel of tech entrepreneurs and industry leaders will discuss the different approaches to growing a start-up business. Other panelists include Brooke Roberts, CEO and Co-Founder Sharesies; Mario Wynands, MD and Co-Founder PikPok; Sam Minnee CEO and Co-Founder Silverstripe; and Mark Peterson, CEO of the NZX.
The recently-published Investor's Guide also showed escalating foreign investor interest in New Zealand companies, fueled by the strong pipeline of fast-growing tech companies. The past five years has seen a marked increase in the number of offshore investments being made in NZ tech companies, particularly from the US. Of the 62 TIN-tracked international investors recorded from March 2013-April 2018, 56% were based in North America. Wellington-headquartered technology companies in receipt of significant US investment in the past five years include Xero and 8i.
TIN's Mentor Series on 'Unlocking Growth' will be held at Bizdojo, 115 Tory Street, Wellington this evening (Wednesday, July 4) from 4.30-7.30pm. TIN will also present a summary of findings from the Investor Guide at the event. Tickets are available via tin100.com/events.
-ends-
For more information and interview opportunities, please contact:
Kate Dobbin, Communications Advisor, Technology Investment Network
email: kdobbin@tinetwork.com
mobile: 021 522 103
About Technology Investment Network
Technology Investment Network (TIN) is a private company established in 1999 to facilitate the growth of the technology export sector in New Zealand. The company's goal is to contribute to the New Zealand economy by supporting the growth of, large, sustainable, New Zealand based, global technology businesses. For more information visit: https://tin100.nz/2tThNyM