TIN Member Spotlight: Link Engine Management
13 October 2022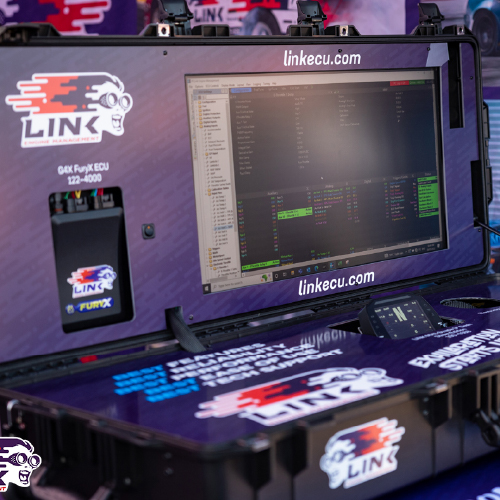 In the 2021 TIN Report, Link Engine Management made its first-ever appearance on the Absolute IT Supreme Scale-Ups list as a global leader in automotive electronics and performance technology. The company specialises in the development, manufacture, and marketing of engine control units (ECU's) built to manage complex engines found in automotive, aviation and marine applications. With a core product that was 30 years in the making, today Link's ECU's are exported to more than 76 countries while the company remains proudly headquartered in Christchurch, New Zealand, with offices located in Australia, the Netherlands, UK and USA.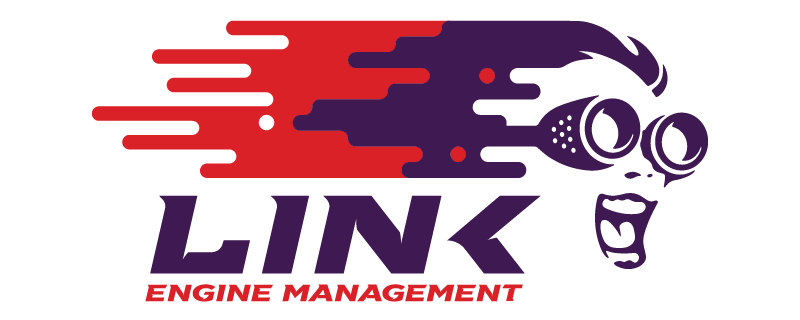 The company's excellent FY21 result of 54.2% growth – or $6.9m in new revenue – was reportedly a result of the FY20 preparation for exporting in a potentially disruptive 2021 with an upgraded e-commerce platform and four new global fulfilment warehouses.
Link Engine Management had decided at the outset of the pandemic to front-foot its planning, resourcing, and supply chain management, as well as its pursuit of product innovation, high service levels and growth in global markets. The company is now positioned to overtake more of the most established and premium brands in its markets with the next generation of its technology platform, further growth in the in-market teams and the onboarding of more quality resellers in key markets.
Investment into operational excellence and product innovation led to growth and market leadership in your market. What are your top three tips to achieving operational excellence across a global team?

Communicate, communicate, communicate.
With a team that is spread from Christchurch to Gothenburg, and from Liverpool to Detroit, connection and communication are vital to ensuring effective strategy and planning, keeping the team fully informed and engaged, and giving everyone the opportunity to contribute.
The company's direction is an amalgam of on-the-ground market insights, customer feedback and the analysis of opportunities from our regional teams. Our leadership is global and is involved in defining and delivering strategy and ensuring our culture and brand are fully connected. A flat leadership structure encourages team members to look for improvements across all aspects of the business and share solutions.
Communication is also vital from the ground up – our business model promotes being face-to-face with customers and continuous involvement in the sector at grassroots levels. The voice of the customer (almost) trumps all, and our global team shares first-hand insights on how we can maximise customers' experiences in dealing with our business, new product development and tapping into audience perspectives for our decision-making.
This focus on engagement and utilising insights ensures a product and service offering that leads in our markets, drives new and recurring demand, and delivers consistently strong growth.
Be ambitious and decisive.
When the global pandemic started to hit the market hard in 2020, we decided as a team to do the exact opposite of the "common-sense" advice to batten down the hatches and reduce expenses and the size of our team. We chose instead to go hard – we sped up new product development and launches, continued growing our talent pool, maximised our marketing activities, expanded into Australia and boosted our US operations.
Our goal was to demonstrate unwavering confidence and capability by keeping our markets engaged with new product development and ensuring consistent supply to our resellers which facilitated their growth and took significant market share off competitors suffering from supply-chain delays.
Against a negative market trend, FY21 saw a 54% growth in revenue and a 94% increase in EBITDA. In FY22, our ambitious outlook and drive continue to serve the business well, and with global supply-chain disruptions continuing to challenge the sector, the business still managed a 7.3% revenue growth.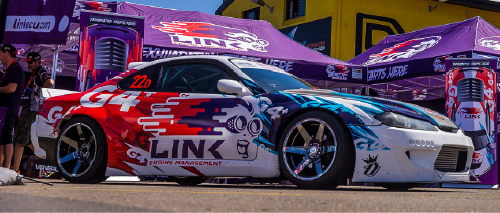 Look to the future, keep a consistent product development cadence with strong customer input.
Link's success comes from our focus on delivering the best customer experience. At its heart, Link's products are easy to install and easy to tune, high quality and good value for money. This is our mantra when designing and building products. Link's customers enjoy an experience rarely found in the wider performance aftermarket.
Link continues to invest in its R&D programme despite the distractions of a market downturn, global supply-chain disruptions, and a talent shortage. Core to the business's success has been a steady cadence of new product delivery that keeps the brand relevant and at the forefront of the sector and moves the company's technology strategy forward.
Whilst many competitors have reduced their R&D activities, Link has taken the opportunity to leapfrog the opposition and our commitment to R&D and new product development has culminated in making FY23 "The Year of the Launch".
FY23 will see the most significant series of new products and services launched in Link's history, including the Razor Power Distribution Module (PDM), the new Generation Five (G5) technology platform, the Learn LinkECU reseller training resource and a new sales and support office for Latin America, located in Santiago, Chile.
These new products will simultaneously eclipse our competition in the engine management sector and launch Link into new market segments and revenue streams.
Our ever-evolving project portfolio is matched by leadership in service levels, in-person tech support, and engagement in our users' communities and events worldwide, to ensure our offer delivers unique and lasting value in the areas that matter to resellers and users.
You mentioned that you grew both in-market teams and quality resellers in key markets – how do you decide on whether to establish a team in market and/or work with a reseller?

Link Engine Management is focused on global growth and making its technology assessable to as many markets as possible. We bring a uniquely Kiwi-style face-to-face relationship to our customers – we meet our customers on their premises on a regular basis to listen to their feedback, discuss new products and up-skill their teams on our solutions. This means having a presence in market; hence our UK, USA, European, South American, and Australian sales and tech support teams are located in market.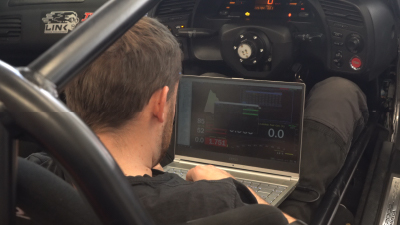 Our sales and support teams in each of our key markets deliver a personalised experience for Link's customers and provide 24/7 technical support, where customers can learn Link's systems, consult with Link's experts in their own language and troubleshoot issues.
Link utilises an eCommerce platform for orders, with fulfilment warehouses in NZ, Australia, UK, The Netherlands, and the USA to ensure a 48-hour service level for delivery, thus maximising the customer experience and making Link's products as assessable as possible.
Our interface software, PCLink, is available in six languages, Chinese, Japanese, Spanish, French, German, and English. This language support makes Link unique in aftermarket engine management.
Link operates an alternative model where we cannot provide language and cultural support, such as in Japan, China and Southeast Asia. In these cases, Link appoints highly professional non-exclusive distributors to manage in-market relationships and provide the necessary support. The Link team supports them, but the daily transactions are managed by our distributors.
The business is experiencing strong growth through both models, with a strong sales and service delivery from our in-market teams, and well-incentivised and sought-after master resellers in other regions.
Supply chain management was (and still is) one of the most challenging areas of business for a lot of tech exporters. How do you manage to maintain a seamless and uninterrupted supply chain throughout the COVID pandemic and in the currently challenging global climate?

The 2021/2022 (FY22) financial year had its unique challenges – the solutions added significantly to the team's workload and challenged achieving the FY22 budget. Fortunately, the business had introduced an S&OP planning process that forecasts product demand over a 24-month rolling timeline, with purchase orders firmed up six months ahead of delivery in a monthly cycle. This enables Link's manufacturers to purchase components on long horizons and reallocate surplus stock or cancelled orders against Link's forecast. This is very unusual for the sector, demonstrating a high level of maturity and giving confidence to Link's suppliers.
Improvements in supply chain reliability and stability also mean Link is in a better position to grow market share. Link is taking advantage of unfulfilled demand and continuing to grow market share through both new end-users and converting resellers.
FY23 returns Link to its growth stance with the improving product supply from contract manufacturers, support from component wholesalers, and launching new products. The budget for FY23 is an ambitious 30% revenue growth in FY22 and at the midpoint, the business is on target.
In the 2021 TIN Report you mentioned that the company has set its sights beyond motorsports – what are your key priorities for 2023?

The rapid shift to clean energy and alternative fuels, particularly in the automotive sector, will create as many problems as it solves. Most of the existing global fleet of over 1.3 billion traditionally powered vehicles is not nearly ready for the scrap heap. And even if they were, new EV production and the necessary charging infrastructure will take many years to develop and require tens of trillions of dollars in investment. Successfully shifting to alternative fuels relies on companies with solutions-orientated technology and the experience to apply that technology to a myriad of evolving applications.
Link Engine Management has been fast-tracking its R&D and technology development to position itself at the forefront of aftermarket engine management to provide solutions for the future of EV, Hydrogen and Ammonia powered powertrain systems. Combining Link's world-leading engine management technology with its sophisticated power management plus a data analytics platform nearing completion, Link has commenced this journey into the future.
Link's next-generation technology platform, Generation Five (G5) is an important next step by providing a platform that continues Link's leadership in ICE management, including flex fuels, diesel, and biofuels. Importantly, and with relative ease, the G5 platform then can be evolved to EVs and alternative fuels, such as Hydrogen and Blue Ammonia.
The transition to cleaner energy will be a long one. Many ICE vehicles and applications delivered over the next few decades are more likely to be modified than replaced, especially with expensive capital equipment such as agricultural machinery, stationary electricity generators, and heavy equipment.
The importance of aftermarket engine management cannot be understated, and Link is strongly positioned to lead in the new IP and solutions required to meet escalating transition demand, and investment and partnership opportunities.
Click
here
to learn more about Link Engine Management.