'The Slingshot Effect' – TIN Members discuss driving tech sector growth in first virtual event
1 July 2020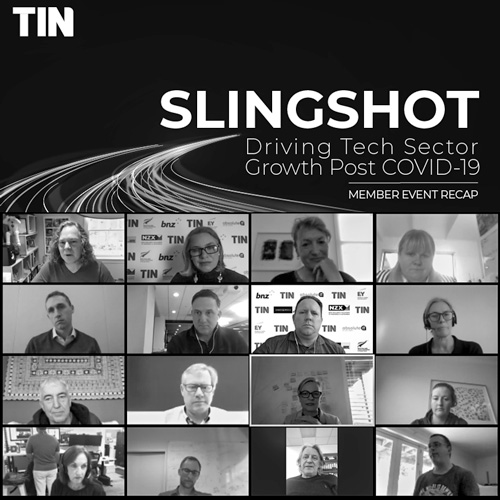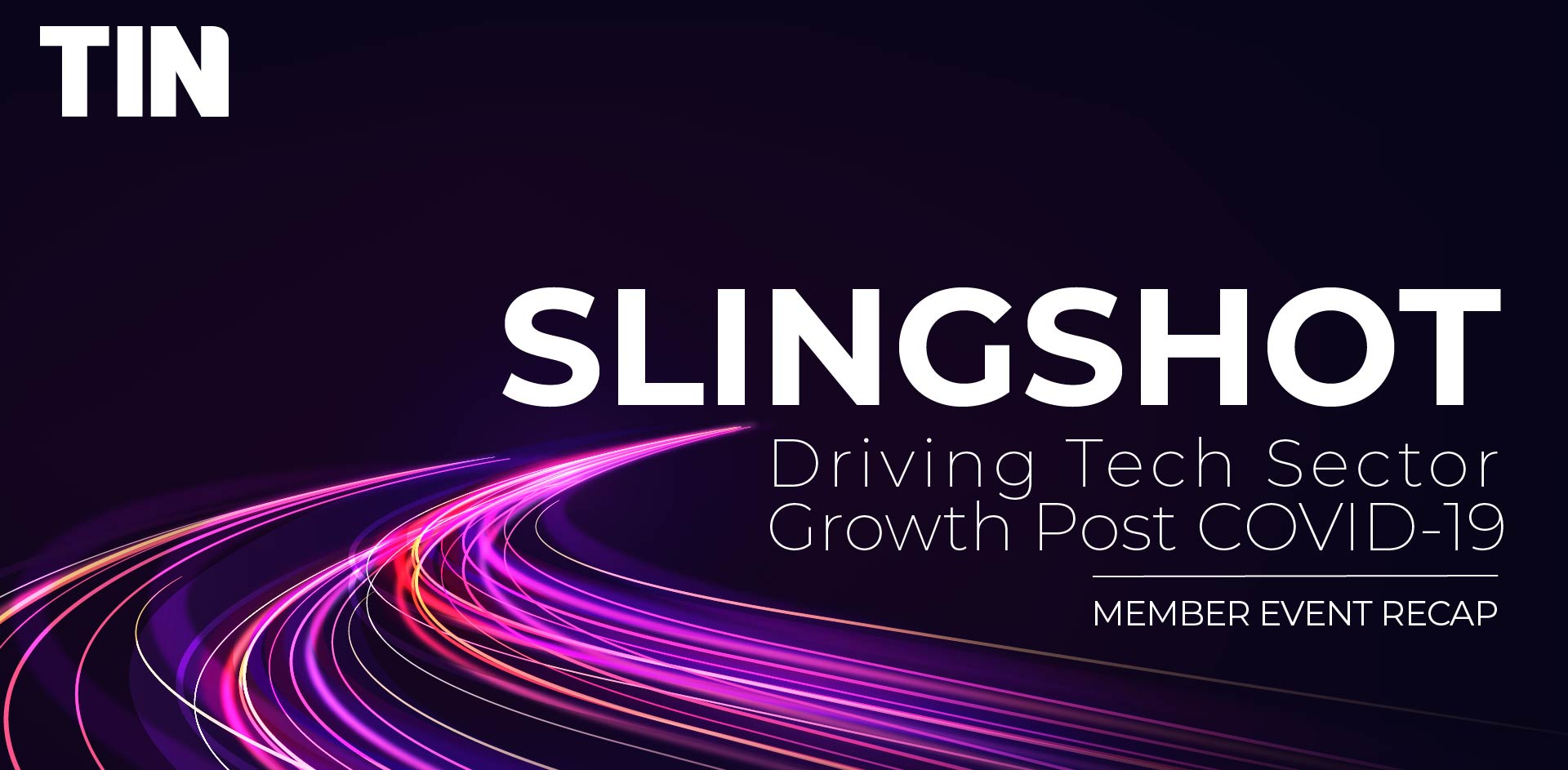 How to drive tech sector growth in a post COVID-19 environment was the theme of TIN's first-ever virtual event for its Membership community, held recently.  
The impact of COVID-19 has been felt in a range of different ways across TIN businesses. For some it has been a textbook crisis where strong and collaborative leadership, focus on customers and staff and the ability to pivot quickly and effectively has been key.

Regular customer sentiment surveys were a hallmark of Seequent's response – from the results they were able to break down regional and industry variabilities and prioritise cloud enablement and the acceleration of other features enabling organisations to continue work on critical, large-scale, earth, environment and renewable energy projects in the COVID-19 impacted environment.
In the same way, Aeroqual has seen a real demand for cloud enablement and remote monitoring while their mix of products and markets has shifted considerably.  "It's been pivoting and scrambling," said CEO Mark Templeton.
For Fisher & Paykel Healthcare it's been all about demand. COVID-19 causes respiratory illness and F&PH's devices provide essential respiratory support. They've continued to focus on their people and doing what they know they do well.
Some, like Soul Machines, had a well-timed capital raise just before lockdown and the impact felt in the local market has been minimal. However, Greg Cross said we had to be careful not to become over-complacent in our reaction to COVID-19 and instead ask what we can do collaboratively to help aid economic recovery.
"We were very fortunate to have a high-calibre audience at a time when companies have a lot on their plates, The key now is to take some of what we discussed and make it happen. "Greg Shanahan - Managing Director, TIN.
For AFT Pharmaceuticals, the biggest impact has been the supply line.  CEO Hartley Atkinson said that communication was key to counteract the inevitable level of nervousness around jobs and it was important to stress that while this was a major disruption, there was a way through it.
Members also discussed the major issues that are currently constraining growth. Access to skilled staff remains one of the key constraints, now exacerbated because of the border closures. Another issue is market uncertainty, with members talking about the challenges of trying to run a business in an uncertain world, alongside the desire to start re-building economies and businesses.
So how can we accelerate tech sector growth to fast-track the economy?  The group agreed that digital enablement tools, R&D investment, favouring NZ goods and services, rapid adaptation of products, smart execution and partnership ecosystems were key.  Some saw it as an opportunity to share and learn – those larger companies who have pivoted and done well in this environment could share their learnings with smaller companies.
This was a view echoed by Hayley Horan at NZTE who is advocating for more global conversations around the topic as businesses around the world tackle the same problems.  Collaboration and cohesion is making a huge difference, and will continue to do so. The normalisation of virtual trade shows as we become more digitally enabled will give us faster, cheaper access to more markets and create more of a level playing field.
"We were very fortunate to have a high-calibre audience at a time when companies have a lot on their plates," said Greg Shanahan, managing director of TIN.  "The key now is to take some of what we discussed and make it happen."
In a poll conducted among the attendees to gauge general sentiment, 60% said they were feeling very positive about New Zealand's ability to recover from the economic impact of COVID-19, and more than half thought that the wage subsidy was the most effective recovery initiative for companies at the current time.
More networking and connection opportunities for businesses and faster go-to-market execution for tech products and services were cited as two of the key factors to help the NZ tech sector lead a post-COVID19 economic recovery. A greater focus on innovation was also said to be important.
Further discussion points from this event will be included in the 2020 TIN Report's summary of the TIN companies' response to COVID-19.
TIN Member companies who took part in the discussion included Soul Machines, Vista, Seequent, Fisher & Paykel Healthcare, NZTE, Aeroqual, AFT Pharmaceuticals, Bluelab, Datacom and IDA Ireland.
The 'Slingshot' event was sponsored by NZTE, EY, NZX, BNZ, James & Wells and Absolute IT.
To find out more about becoming a TIN Member, click here.
Trend Analysis. Research Tool. Prospecting List.
Become an official member of TIN and receive your copy of the Report at no added cost, plus discounts on exclusive events, opportunities to increase your company's profile, and connect with industry & government leaders.