TIN Member Spotlight: ADInstruments
4 October 2021
ADInstruments designs and manufactures high-quality electronic hardware and software used for the acquisition of biological signals and data recording for life-science research and education. 
For more than 35 years, the Dunedin-based company has been developing, refining and expanding its products and the services they deliver, which have made it a consistent performer in the TIN Report since its first publication. (In 2020, the company achieved the rank of number 65 on the TIN200.)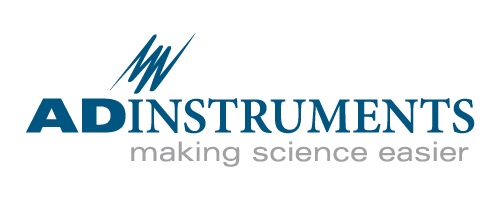 Today, ADInstruments' powerful, flexible, and high-performing research tools have been used to record and analyse data published in more than 30,000 research papers in peer-reviewed journals. Their equipment is also used in all of the top 100 institutions for life science - including Oxford and Cambridge Universities in the UK, Harvard and Stanford Universities in the US, and Tokyo and Sydney Universities. 
From their Dunedin headquarters, ADInstruments employs 200 staff and manages offices in the USA, UK, China, Australia, India, and Brazil, as well as a broad global distribution network – which has no doubt been stretched and challenged amidst the ongoing COVID-19 pandemic.
We spoke with CEO Alex Black about what the last year has been like for ADInstruments, and what the company is planning for 2022… 
ADInstruments has been in business now for more than 35 years, evolving and steadily innovating over that time. What are the consistent business approaches that have helped the company stay competitive in the industry from those early days until now?
One thing that has helped ADInstruments stay competitive for all these years is staying true to our purpose. Science is a wonderful thing; it helps us to better understand the world we live in, solve some of humanity's greatest problems and improve our quality of life. That's why everything we do at ADInstruments is all about making science easier.  
Science is inherently hard and most companies who provide software and hardware solutions for scientists focus on functionality and ignore design, flexibility, usability, and service, making science even harder than it already is. We build and sell easy-to-use, powerful scientific equipment for scientific researchers and educators around the world.  
We focus on good design, usability, and premium customer service helping to make science easier for our customers around the world. An essential part of being able to deliver this is employing expert staff, building strong partnerships with customers, continuing to innovate, and not getting complacent. 
Your products and services are used extensively around the world for research and education. How is ADInstruments addressing the changing needs of the research institutes and educators you work with and continuing to deliver relevant solutions in a world that is dealing with a pandemic? 
I think the key to any business staying relevant and being able to address customers' changing needs is maintaining good relationships with them and constantly getting feedback on what we can do better.  
We have partnerships with a number of scientific societies around the world and run focus groups and surveys with their members to ensure that we are hearing from a range of potential customers. We follow this up with continued investment into product maintenance and new product development.  
Each year we invest approximately 12% of our revenue into product development and focus on continually innovating on our solutions. For example, over the past 5 years, we have completely rebuilt our core product portfolio to use new modern technology and address pain points for customers.  
We have miniaturized many of our devices and completely re-built our software products on new cloud-based architectures. This has allowed our customers to continue teaching science interactively with the students using our online learning platform Lt and has resulted in 300% growth in the number of students using our products since the start of the pandemic. We have recently released a new product range called Lt sensors, that are small devices which connect to our online learning platform, Lt via a USB connection and allow students to record and analyze a wide range of biological data such as an ECG from themselves.
We have also been focusing on creating modular solutions that can be scaled up or down depending on the budget and requirements of our customers. In the past year alone we have launched our new research data platform LabChart Lightning, new data acquisition hardware the PowerLab C, and new telemetry product range through our acquisition of Kaha Sciences earlier this year.

With such a strong international focus and demand for your products, what keeps you in New Zealand, and operating your HQ from Dunedin? What are the benefits and the challenges of 'keeping it Kiwi'?
New Zealand is a fantastic place to do business. There is a strong community of technology companies within New Zealand and Dunedin, and it's an easy place to do business. New Zealand is full of wonderful, creative people who are outward-looking and humble. This is so important for a business because it means you don't get arrogant and forget to keep striving to be better.  
I would say many other companies in our industry are overly focused on the US market and fail to tap into opportunities in other geographic markets. The beauty of being based in NZ is that you have to look beyond our borders, challenge yourself and immerse yourself in other cultures.  
We are also very fortunate to have talented local suppliers and partners to work with, such as Kamahi Electronics who are based in the building next door to us in Dunedin and help us with prototyping new products, as well as NZTE and their international network of advisors and trade commissioners.  
Being close to the University of Otago is another huge benefit as we work with a number of researchers and educators at the university, and the majority of our employees have been educated there.
The hunt for talent and skilled staff continues to be one of the biggest challenges reported by many New Zealand-based tech exporters this year. Is this also true for AD Instruments? What strategies have you adopted to find new talent for growing your local and international staff network, and also retain staff in this challenging environment?
Finding skilled staff to fill roles remains challenging, particularly in New Zealand where immigration has been limited due to COVID-19. This has resulted in recruitment taking longer than usual but we have still managed to fill all open roles with top-quality candidates.  
Our focus is on retaining good talent and attracting people to the company early on in their careers. We pride ourselves on providing our staff with a range of career development opportunities by offering them the ability to move into different roles and teams, the opportunity to work overseas, or to take on more responsibility in an international company.
What are your top three business priorities for the coming financial year?
Continuing to develop and launch our next-generation products, and building out the feature set of our research and education software platforms.

Growing into adjacent markets university education and emerging research fields.

Working on ensuring we maintain a reliable supply chain with differentiated products.
Click
here
to view the TINTech Directory listing to learn more about ADInstruments.