TIN Member Spotlight: Bluelab
14 April 2023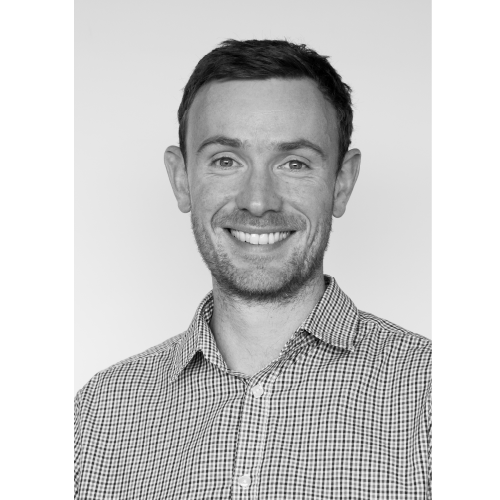 Bluelab, ranked 73rd in the TIN200 in 2022, provides devices that measure, monitor and control key variables in controlled environment growing systems. The company has been both a TIN Supreme Scale-up winner in 2019 as well as a 10 to Watch winner in 2021 thanks to the growing demand for its automation, monitoring, and control systems for Controlled Environment plant growers.
In 2022, founder and longtime CEO Greg Jarvis stepped down and handed over to former Chief Product and Innovation Officer Jono Jones to lead Bluelab's next chapter. After the first six months in the role as CEO, we caught up with Jono.
Congratulations on becoming Bluelab's CEO and leading the company into the future.
What are your personal top three take-away's from the first six months as CEO?
I've learned and observed so much in my first six months. Here are three big takeaways:
There's no better way to understand business than by leading a business.


People are the most important asset in business. And it's the people who manage the people that create the biggest leverage and influence. Develop great managers. Promote your superstars but also look after your rockstars that don't want to go up the organisation chart but continue to do great work in their area.


I recently heard someone talk about the four Cs – Covid, Costs, Conflict and Climate. These interconnected macrotrends are changing the world we live in and represent some of the most significant challenges facing humanity today. They are also impacting Bluelab in a multitude of ways. Leading through the uncertainty needs empathy, resilience and innovation.
You were quoted in the 2022 TIN Report that the best business decision last year was 'recognising that the Go-to-Market strategy needed to change in the USA'.
Could you elaborate?
We've traditionally used distributors to reach our US customers. We found distributors provided great reach, but we were still one or two steps removed from the end-customers who provide the insight for innovation. We wanted to get closer to our customers, so we decided to pivot to a direct-to-retail strategy. This allows us to engage directly with the largest retailers in the US and for us to get much closer to the heartbeat of the market.
You provide both the 'hardware' and 'software' for Controlled Environment plant growers as well as educational resources.
Where do you see the most growth in the business this year and why?
We just launched a new cloud-based software product for CEA growers called Edenic. It pulls all the IoT data from our connected devices and brings growers closer to their plants, from anywhere. We'll see the installed base grow with Edenic especially as we consolidate the Autogrow controllers into the platform after acquiring the product last year. Marketwise, we're expecting growth from Asia as the need for controlled environment agriculture accelerates to feed the booming population.
What are your top three business priorities in 2023?
Geographic expansion – we're continuing our expansion into Asia. Last year we put our first team member into India and this year we'll grow the Malaysian team expanding our reach into Southeast Asia and beyond.


Launching new products – we have several exciting new products entering the market this year across hardware and software. We're delivering new functionality while also improving manufacturing efficiency and sustainability qualities on our core products. We're also lowering the friction in getting growers connected to the cloud in our monitoring range.


Shifting channels – we'll continue to expand our direct-to-retail reach in the US along with more experimentation in the online channels across Amazon and eCommerce. This is all part of our ongoing omnichannel strategy to reach customers whenever, and however, they want to shop.
Bluelab is a global company with customers and teams spread across the globe. What keeps you headquartered in Tauranga?
Bluelab has been here for more than 20 years now and over that time we've expanded the team to serve our growing customer base. We now have team members over four continents, so we've had to learn to work asynchronously and remotely using digital technologies.
We've also got great access to local greenhouse growers who we use for R&D and testing.
The last few years have shown that we can serve a global customer base from anywhere and Tauranga still gives us everything we need to build the team and deliver great products.
Tell us a bit about the tech eco-system in Tauranga – how does the city support its tech businesses and what more could the city/region do to attract large tech businesses?
Tauranga has a vibrant tech eco-system with software tech businesses like LawVu and SwipedOn and hardware-enabled tech businesses like UBCO and Robotics Plus and a range of early-stage startups doing interesting work. Remote work fueled through the pandemic enabled these businesses to grow and hire talent offshore while remaining headquartered here in the Bay.
There are also several co-working spaces, incubators, and accelerators in Tauranga that provide support and resources for tech startups. We also have a healthy Angel investor network and private equity for high growth tech companies.
The eco-system is well supported by the city through Priority One, the Western Bay of Plenty region's economic development organisation which champion innovation as a core pillar for economic growth. They fund and support initiatives like design and innovation meet-ups, programmes that bring together tech interns who are in the Bay for the summer and the Young Innovator Awards that we've supported for several years.
One of the key advantages of Tauranga's tech ecosystem is the city's location. Our location allows tech companies in Tauranga to benefit from the resources and expertise available in Auckland while still enjoying the lifestyle benefits of living out of a large centre.
Large tech businesses need a large talent pool to feed from so the city needs to focus on talent attraction and infrastructure to support those families moving to the Bay.
In your experience, how does Tauranga compare to other global agritech hubs in the US or Israel?
When compared to other global agritech hubs, such as Silicon Valley in the US or the "Silicon Wadi" in Israel, Tauranga offers a unique advantage with its proximity to some of the world's most productive agricultural regions. This makes it easier for agritech companies to test our products and services in real-world conditions and collaborate with growers.
In terms of specific technologies, Tauranga has a strong focus on precision agriculture, robotics, and automation. These areas are increasingly important for improving efficiency and productivity in agriculture, and Tauranga's agritech companies are well-positioned to capitalise on these trends.
While Tauranga may not be on par with the more established agritech hubs in the US or Israel, it has unique advantages that make it an attractive destination for agritech companies. As the sector continues to grow, Tauranga is likely to become an increasingly important player in the global agritech landscape.
Click here to learn more about Bluelab.