TIN Member Spotlight: Seequent
11 April 2022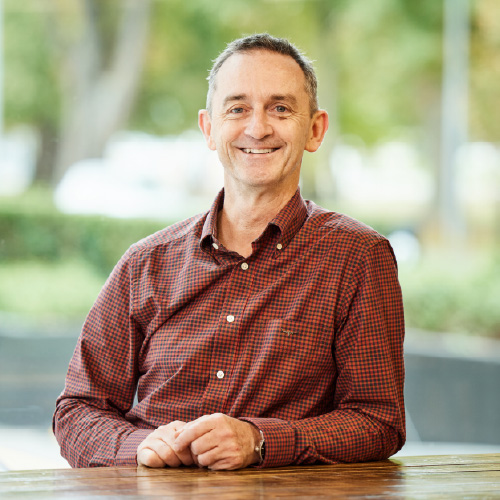 Seequent was one of our EY Ten Companies to Watch winners in 2020 with an impressive revenue growth of more than 83%. 2021 was an equally transformational year for Seequent, starting with the company being acquired by Bentley Systems for more than NZ$1Billion in June, the appointment of new CEO Graham Grant in the same month and then strategic acquisitions of four international geological software companies, Aarhus Geosoftware, Imago, Minalytix and AR2Tech.
After more than six months in the role, we were curious to hear from Graham about his experience and to understand where Seequent is heading next.
You started your role as CEO at the same time Bentley acquired Seequent.
It's been an honour to take the helm at Seequent. Our high growth trajectory - from a Christchurch-based start-up over 17 years ago, to a global leader in geoscience innovation helping to solve major civil, environmental, and energy challenges worldwide - is remarkable. I am proud to be a part of this success and excited for Seequent's future direction, together with Bentley.
What are your own personal top three take-away's from the first six months as CEO?
1. It's been a humbling reminder of what an incredibly passionate, talented, and diverse team we have around the world. The single reason we have a world leading business is because we have a world leading team.
2. The importance of investing time to enable others. Alongside the ultimate accountability for outcomes that lands with the CEO role, the burden of stewardship is significant which means making pathways for our people to develop and 'own' the future of the firm.
3. Seequent has a critical role in the world that is far beyond ourselves. It is a responsibility to global society and humanity. We are engaged with some of the most pressing and gritty issues of our time.
What are Seequent's top three business priorities for 2022?
I look forward to leading Seequent's continued business growth and performance, driving new business opportunities, and expanding our innovative solutions portfolio for our customers. Alongside this we've got to be willing to change our own thinking and challenge convention in the industries we operate in to achieve the outcomes we're looking for.
1. Culture: We have a unique culture in Seequent that binds and drives us. This needs continued investment given how fast we are scaling and the pace of new team members joining.
2. Execute on our refreshed three year strategy: This is a bold plan to scale Seequent into some interesting spaces and capitalise on the incredible development both internally and through high quality acquisitions.
3. To reinvent ourselves: Our staff will often say that the only constant is change and that remains true. We can't continue to grow at our current and planned pace and diversity if we aren't continuously shedding our skin.
What's most exciting about being in geoscience tech today and how do Seequent's customers use your software to improve their industries?
I think we're at the beginning of a new tomorrow as it relates to geoscience tech. The world faces a series of seemly intractable mega challenges such as transition energy, climate, societal expectations of sustainability, mobility, infrastructure, resource scarcity, to name some. There are geoscientists at the heart of the solutions for every one of these. Our role is to enable them with the best geoscience tech we can imagine. Seequent strives to be right at the front, leading the thinking. We are doing this across multiple verticals, connecting people, data and decisions.
Every day, we have customers in over 120 countries working to develop vital mineral resources, source groundwater or renewable energy and design and deliver resilient infrastructure safely, sustainably, on time and within budget, while lowering the impact on the planet.
Our technology delivers a truer picture of the subsurface. It enables teams to explore, build, monitor and maintain a lifetime digital twin to better understand project risks and opportunities and ultimately make more informed decisions, faster.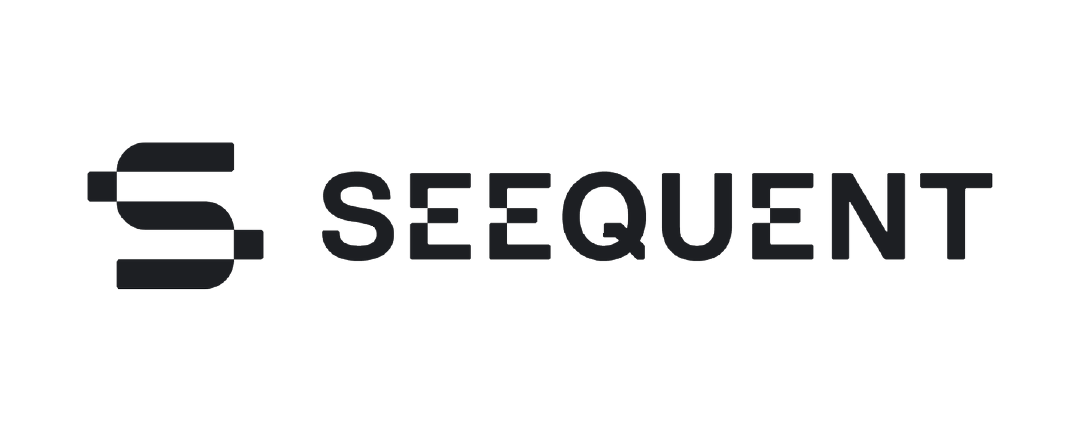 How is Seequent supporting the future of geoscience?
By listening. We listen carefully to customer immediate needs, and the weak signals of where geoscience needs to go far out into the future. By positioning ourselves as the listening, empathic software company we are supporting where the sciences need to go. This is a human approach as much as it is a science approach. Geoscience challenges will only increase in the future as populations grow, societies evolve and the need for resilient infrastructure, clean water and renewable energy continues to rise. The unique role of the geoscientist is to connect and to work together to adapt and accelerate their understanding of the earth, technology, science and communities to help bring innovation and light to these challenges.
We're constantly exploring new ways to provide technologies and solutions that offer unequalled opportunities and edge to help geo-professionals solve workflow challenges, improve operational efficiency, and deliver greater value for companies and our customers.
Acquisitions have played a major role for your growth journey in 2021 – you are now owned by Bentley Systems, a NASDAQ listed software company, and Seequent recently acquired Aarhus, Imago and others.
How does acquiring other geoscience software companies help build better solutions for your customers?
There are many specialisms within the geosciences – each incredibly valuable. The challenge this creates is the air gap between them. The subsurface is incredibly complex. Nothing is certain, no straight lines, many unknowns – and yet we are making critical decisions in the face of this uncertainty.
Surely the better approach is to bring these geoscience insights together so that the best decisions can be made? Acquiring the best in breed companies in their domain, and building a new Seequent together as one team is a very powerful idea. Even though each are high value, we expect to find new value and new solutions in the air gap between.
Alongside those acquisitions we are now part of an infrastructure software powerhouse in Bentley. The possibilities at the intersection of the subsurface and the built world have not even begun to be unlocked.
Merging different companies/company cultures is not easy. How do you successfully integrate businesses & people into Seequent and what are the benefits of a diverse team?
It starts by appreciating a business a culture for what it is. Finding the intersection of common values and together reforming the whole company as a result. I think about it like a family – with each new member of the family, the whole family changes.
We want to create an environment where people feel valued, can contribute, and can advance. We have a strong business focus on customer outcomes, collaboration, building trust, maintaining connection, equal opportunity, and diversity of thought.
We're fortunate in that we've managed to build this deeply diverse culture and diverse workplace, which I think enrichens who we are and speaks to who we are. Our global workforce of 650+ are each experts in their field, and the dedication they bring to their roles, the resilience they have shown during Covid, and their amazing customer focus is what has made Seequent the success story it is.
How has Seequent's company culture changed since it has become part of Bentley Systems?
It hasn't. We are who we are and we are true to who we are. Bentley recognises Seequent is utterly unique and looks to draw learnings from that. Equally, there is so much value the Seequent team can draw from Bentley as a 10x larger business that has incredible influence and impact globally. The two companies are incredibly aligned in our desire for global impact, and positive influence and impact on societies.
Click here to learn more about Seequent.