TINWire: Tech News Round Up September 2023
20 September 2023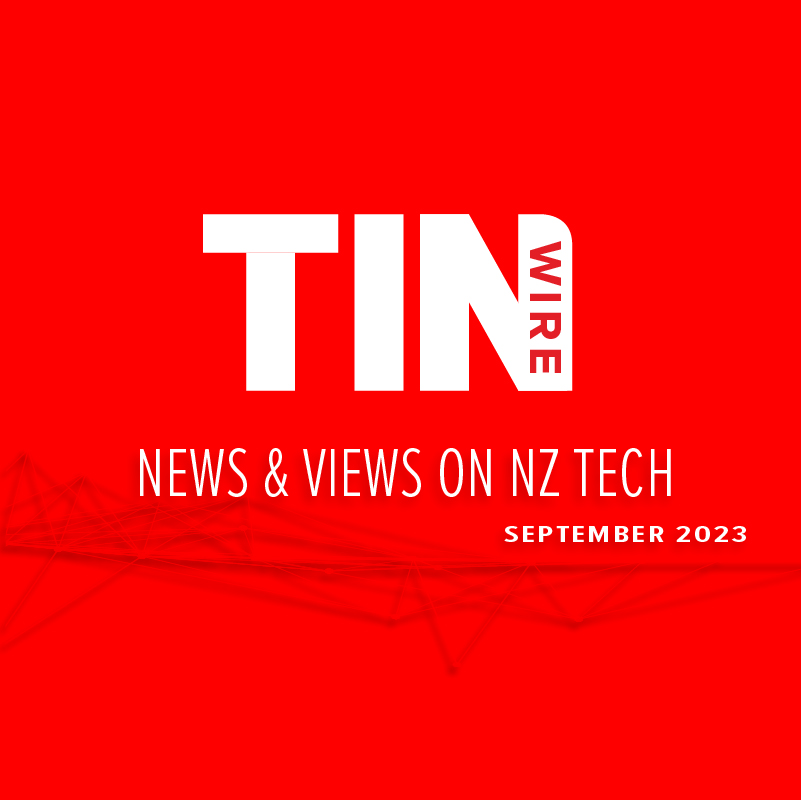 Kia ora koutou,

The New Zealand Advanced Manufacturing Report 2023 will soon be ready for you to read. This report, commissioned by MBIE, benchmarks national data with the results of a survey of NZ's top 400 companies by revenue and employment to present a comprehensive picture of the wider manufacturing sector.

The report includes 18 company profiles, detailing how advanced technology drives businesses like Miraka, Comfort Group, and Shieling to succeed. Click here to read a sneak peek: profiles on members Howick and Rakon.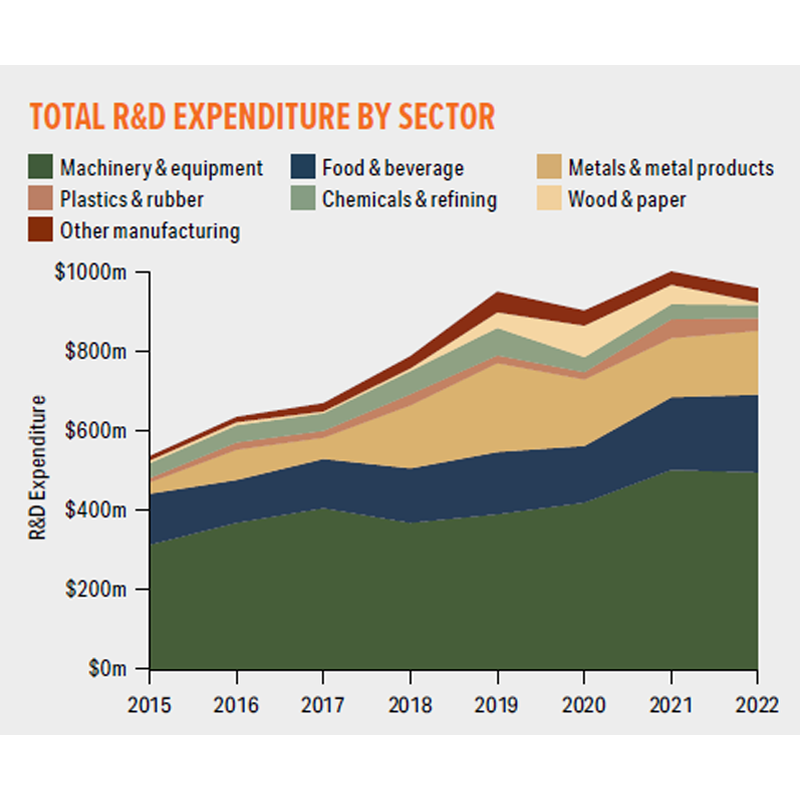 Our graph of the month is drawn from the report. Research and development spending by manufacturing firms totalled $886m at year-end September 2022, led by the machinery and equipment subsector, which invested $458m. This represents a healthy but diminishing share of total national business expenditure on R&D. Between 2015 and 2022 manufacturing R&D spend grew at a rate of 8.64%, but this has slowed to 5.03% since 2018.
We look forward to your feedback on the report and how its data can usefully advance your business and its contribution to Aotearoa's future prosperity.
Ngā mihi,
The TIN Team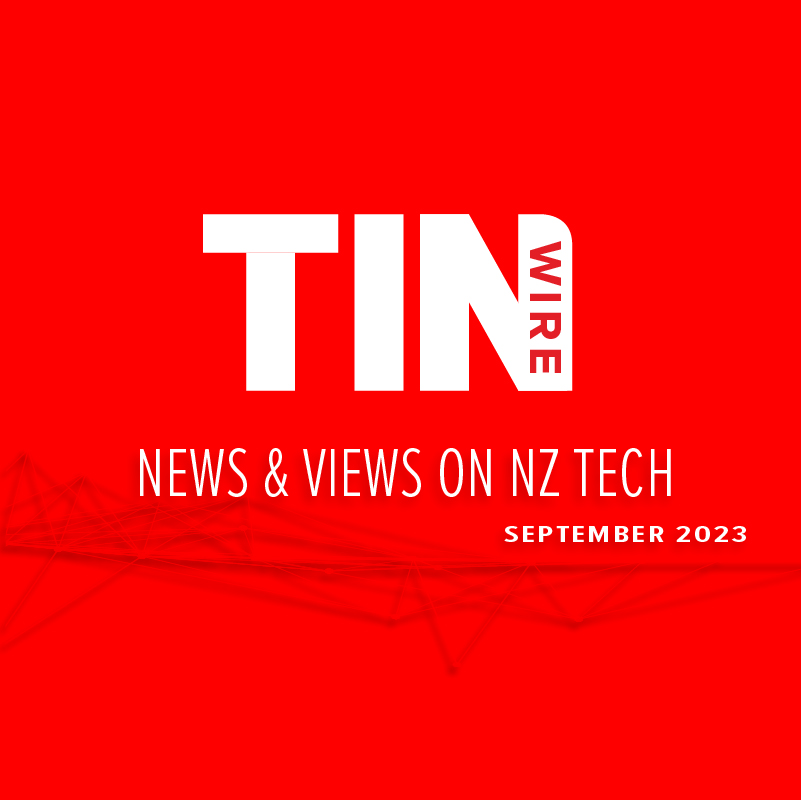 Don't miss the TIN Report Launch and Awards, a highlight of the NZ tech sector's calendar! Join us and the wider community to celebrate the year's successes on Thursday 16 November at the Maritime Room in Auckland.
Meet the companies making waves in the sector, network over bubbles and canapés,
TIN Member & Sponsor News
How Listing on the NZX Opened New Doors for TradeWindow
In NZX's case study, read about how listing accelerated TradeWindow's momentum in new markets, resulting in a strategic agreement with nChain in the UK and Scandinavia. Read more here.
Howick Explore Industry 4.0
From the New Zealand Advanced Manufacturing Report 2023: this profile on Howick details how their product improves safety and sustainability in construction by enabling Industry 4.0 workflows. Read more here.
Rakon's Innovation Centre of Excellence
Rakon explains why onshore manufacturing in Auckland remains the beating heart of their global business, in this excerpt from our forthcoming report. Read more here.
Link Engine Management on the Future of Alternative Fuels
Adapting the tried-and-true internal combustion engine to use alternative fuels is the way forward for sustainable transportation, says Link Engine Management. Read more here.
NanoLayr on New Zealand's Natural Advantages
NanoLayr tells us how they're using automation to keep their production onshore and why New Zealand is the ideal location for their business. Read more here.
How Aeroqual's Monitoring Saves Lives
In the USA – Aeroqual's largest export market – firefighters can be protected from potentially life-threatening situations by real-time monitoring of air quality on a hyper-local level, using NZ-made products. Read more here.